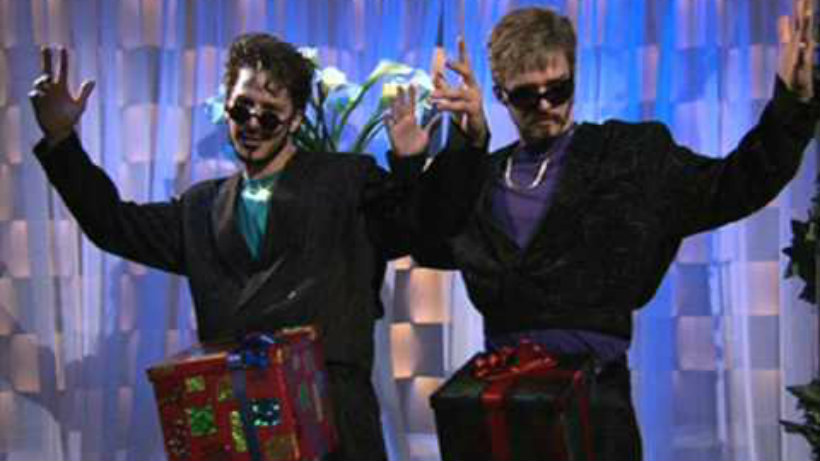 A couple of months ago, I told you about Geek Crate. Much like Loot Crate, the concept is simple – you pay a monthly subscription and every month a rad box of cool Geekery arrives at your door. Easy enough. I got my first Geek Crate and I wasn't exactly impressed. But now there's another group that might be way better.
Here is my take on the box of awesomeness stuff. I want the box to offer me at least as much value as I'm paying each month. I understand that it will take a while for the box to become a popular enough marketing tool for sponsors to want to get involved, but I still want some form of value proposition that makes it more worthwhile than just taking that R300 (or however much it costs) and heading to AnimeWorx to pick out exactly the cool geek stuff that I want for that amount. The first Geek Crate I got for free, and I'm rather glad that I did because I would be mighty upset if I had paid for it – let's just say that it was disappointing, filled with a promo magazine about the crate, a t-shirt, a couple of Warhammer miniatures, a comic book and some chocolates. I'd rather spend that money and buy things I'd actually like.
However, there's a new game in town that seems to already have the connections (and website building skills) to inspire a bit more confidence. Nerd Nab (who you perhaps saw at rAge) already has the connections with people at Ster-Kinekor and Megarom and more, which means that we can already expect some cool things from Warner Bros, Bethesda, 2K, SteelSeries, KontrolFreek and Ubisoft. Plus, it seems they also have support from Outer Limits, which should help boost the supply on the geek side of things. The website looks about a million times better than the other ones we've seen offering similar services, and I'm inspired with a bit more confidence. Of course, it's always hard to tell before they ship the first box, and until they get the necessary support I doubt that they'll be able to ship.
We have apparently been promised a few boxes so that we can tell you about them, and I'm really keen to see what a different provider can do. However, I'm just wondering how well the model will work locally. It's hard enough to find unique, interesting nerd baubles in this country, and when you do they are most likely rather pricey. I think that a box shipping system could find a way to buy in bulk and get cool sponsors on board to give out cool, free extras in exchange for awareness. But the value proposition is a difficult thing and geeks are so varied; for example, a Doctor Who-themed crate would make me incredibly happy, but would make Geoff write off the entire prospect.
Then again, he'd probably feel the same about a Star Wars-themed box. The point is, just because someone loves gaming and geek culture, doesn't mean that they will love what comes in a box filled with Geekery. Loot Crate took a while to build its popularity to the point of having cool and diverse boxes each month, I'm just not sure that South Africa will have the numbers needed to support this kind of geek surprise model.
Beyond even geek stuff, I wonder how well the local market is doing with those hampers I've seen for monthly beer or wine or chocolate deliveries. They sound cool at first, but each time I go to price them out, it turns out that it would be cheaper to just go and buy craft beers and chocolates in the store myself.
Last Updated: January 4, 2017