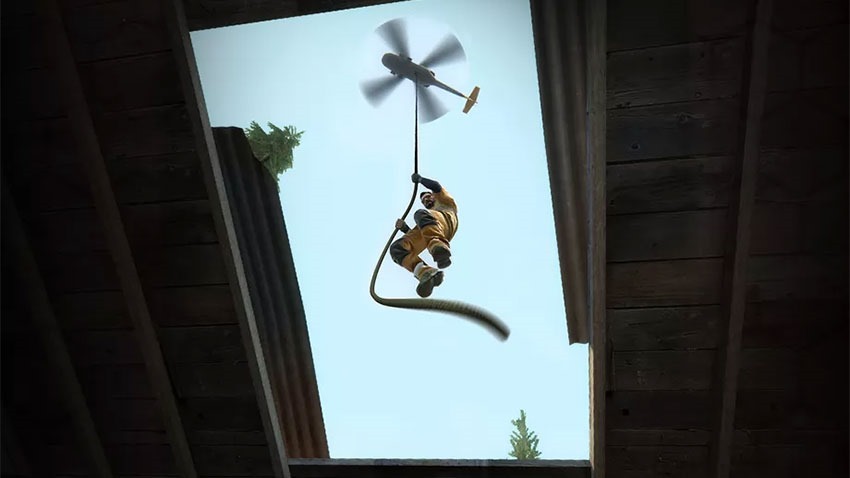 Counter-Strike: GO is still the preeminent shooter game when it comes to competitive play and esports. Compared to games like Fortnite though, it doesn't have nearly the player base that Fortnite does. Perhaps trying to emulate that game a little, Counter-Strike: GO now has a Battle Royale mode…and has also gone free-to-play.
The free-to-play bit shouldn't change very much about the game, other than increase its player base. The game has been available for close to free on many occasions now, but those who didn't even want to pay that might finally give it a go.
Players who bought the game before it going free-to-play will get a "commemorative Loyalty Badge" and have their accounts upgraded to Prime status. New players can play their way to Prime, or pay their way there for $15. Having Prime status means you get matched with other prime players, get access to exclusive weapons and other Prime drops.
The Battle Royale mode is called Danger Zone. Details are scant, but it'll offer "a fast-paced battle royale game mode built on CS:GO's tactical gameplay where players use their wits, skill, and resources to fight to the finish. Play solo, or work together as a squad of two or three!"
Unlike Fortnite and PUBG though, Danger zone will be limited to just 18 players. Players will drop into the area, known as Blacksite, choosing where they drop in for tactical advantage. Players will each be equipped with a tablet that allows them to keep track of other players. The mode will pistols, rifles, heavy weapons, and SMGs culled from the main game.
The arena will be littered with cash, weapons and other equipment to pick up. There are also optional mission objectives that rescuing hostages, or blowing up safes that can earn extra cash. While it's a Battle Royale, it very definitely sounds like it retains Counter-Strike's spirit.
Last Updated: December 7, 2018