China has undoubtedly one of the largest gaming populations in the world. They've for the past few years, put forward some of the best Dota 2 teams globally. Like Dota 2, which is free-to-play, Counter-Strike will soon become free for users who verify their Perfect World accounts and will enable them to gain access to exclusive matchmaking according to Dota Esports. This is a necessary step to move into the Chinese FPS market as only a few teams have come from their large gaming community.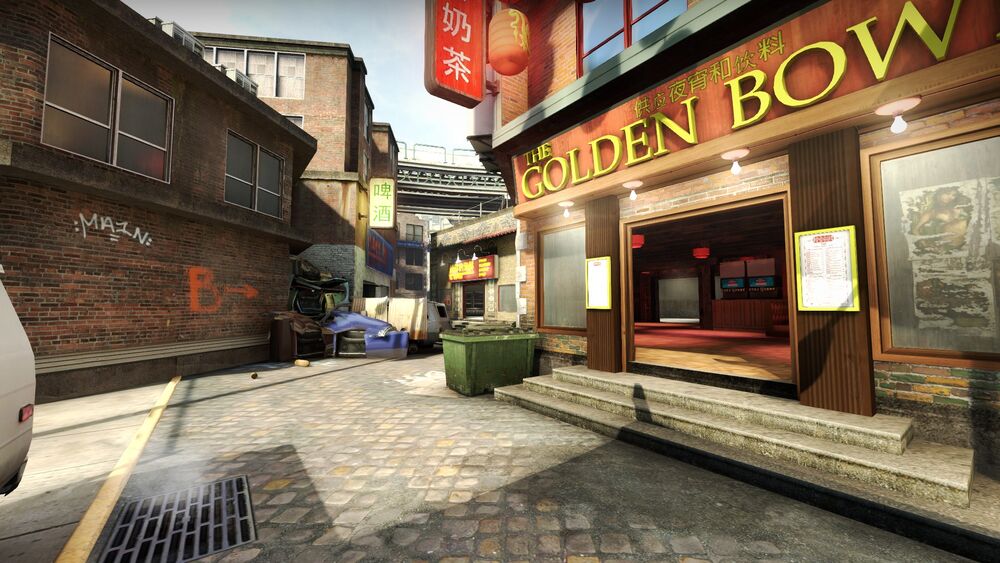 Chinatown, a custom bomb defusal map added during Operation Bravo.
China has been well known for their title called CrossFire, an FPS game which bares resemblance to Counter-Strike. Poor connections and servers however have made the game tough for the FPS community, who have remained loyal to the other title. The issue as mentioned above, is a lack of connections and servers as few are based in Hong Kong for the most part. You've all heard about the Great Firewall of China, and high latencies have plagued the Chinese region for quite some time. Perfect World are now bringing in a whole new era for Chinese Counter-Strike, and teams like TyLoo and others will finally aid a flourishing Chinese scene.
Chinese team TyLoo.
The big question, of course, is that of cheaters. With CS going free, Perfect World aims to curb cheating by making players link their accounts to their Alibaba credit accounts, which means being caught cheating would affect your credit score. Incorporating Chinese companies is nothing new for Western publishers. Companies like Blizzard, Valve and Riot Games have been working for Chinese companies for quite some time to bring their games into China. Valve have worked tirelessly with Perfect World for Dota 2, while both Riot and Valve have worked with Tencent and Netease respectively. This has allowed them, with few limitations, to bring their games to China and its gigantic gaming community.
China is ripe with FPS talent, and their years of CrossFire combined with the underground CS:GO scene has proven that the Chinese are a force to be reckoned with when it comes to shooters. It will be interesting to see how this develops in the upcoming months as more and more Chinese MGOs pick up CS:GO rosters ahead of major competitions.
Like esports?
Check out esports central
Last Updated: August 21, 2017