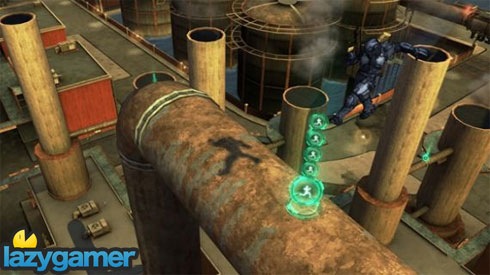 Did you buy Crackdown 2, the ultimately disappointing sequel to one of the most strangely fun sandbox games this generation? You may have been excited to know that its Premium Toy Box Pack – that adds a cheat mode, two new vehicles; a mini-tank and a four-person Squad Chopper; five new toys, including the gravity warping Mass Driver and Portable Launch Pads; two avatar awards and a bunch of achievements.
I'm afraid I have to burst your bubble, because the DLC is broken.
Reports from all over the internet say that downloading the DLC freezes your game. There is a fix, but it involves deleting the DLC, along with your profile, recovering your profile and the redownloading the DLC. Strange that such issues are able to propagate, considering Microsoft's notoriously stringent verification processes.
Of course, the first Crackdown's DLC had similar issues, only that corrupted your game saves.Imagine being a handful of agility orbs away from having caught them all, only for your save to go bye-bye! I think homicide would be in order. Hooray for quality control!
Source : Crackdown Forums
Last Updated: September 3, 2010