Crackdown never got the appreciation it really deserved at the time of release, and it's benign sequel did little to establish what could've been a stronger than Grand Theft Auto franchise for Microsoft. It could explain why Crackdown 3 has been in development for so long then. The game disappeared after being shown at Gamescom in 2015, only to resurface at E3 this year with a release date in a few months. Does it look like the sort of game you'll be clamouring out to buy an Xbox for though? Right now, probably not.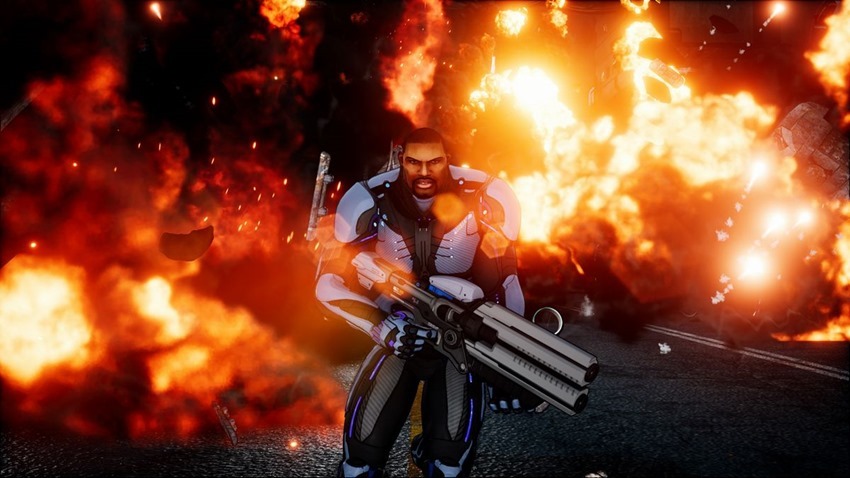 Let me be frank before anything though: this demo was pretty short. The entire showing featured a pretty walled off area of the city, which allowed me to go manic within for a brief ten minutes. Some enemies littered the mini-map and directed my destruction, as I gathered orbs and upgraded my individual powers as much as I could to try test the might of my new Agent. And it felt good at first. There's definitely a feeling that Crackdown 3 is attempting to emulate the feeling of the original in almost every way, but with a layer of polish that aligns it with the standards we expect from AAA releases now.
The problem then lies in its mechanics. Crackdown 3 features the same gameplay as the first, down to the point where I was being bombarded with nostalgic flashbacks of playing it on my original Xbox 360. Perfect, then, for a reboot of the franchise, right? Well when you consider that the first Crackdown came out in 2007 and then it still feels like I'm playing that same game, probably not.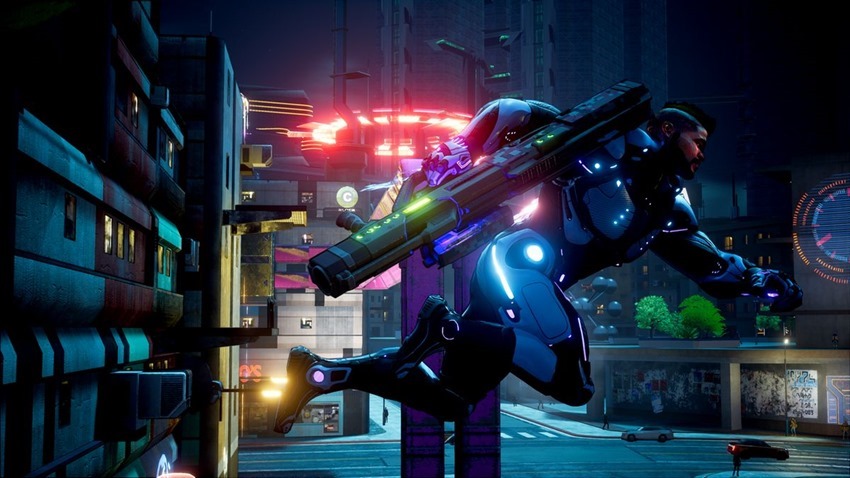 The world itself feels decidedly unreactive. In the single-player destruction is completely removed, leaving buildings static in the wake of destructive explosions near them. The quick snap and shooting feels satisfying to the touch, but does a poor job of putting real weight behind your attacks. Enemies feel limp to your bullets and punches, giving the action a decidedly mediocre feeling. They also only really threaten in numbers, or at least the pretty standard ones in the demo did.
What this does mean is that Crackdown's signature hook of making you feel like a superhero stays pretty much intact. The same five disciplines of play are still here, relating to shooting, driving, melee combat, agility and explosives. Each kill or action of each rewards you with orbs that then bolster said skill. Bashing enemy faces in, for example, allows you to quickly start picking up heavier objects like cars to toss around. Bouncing across rooftops to collect green orbs is as captivating as ever, as is the feeling of being able to leap that each inch higher after each level completion.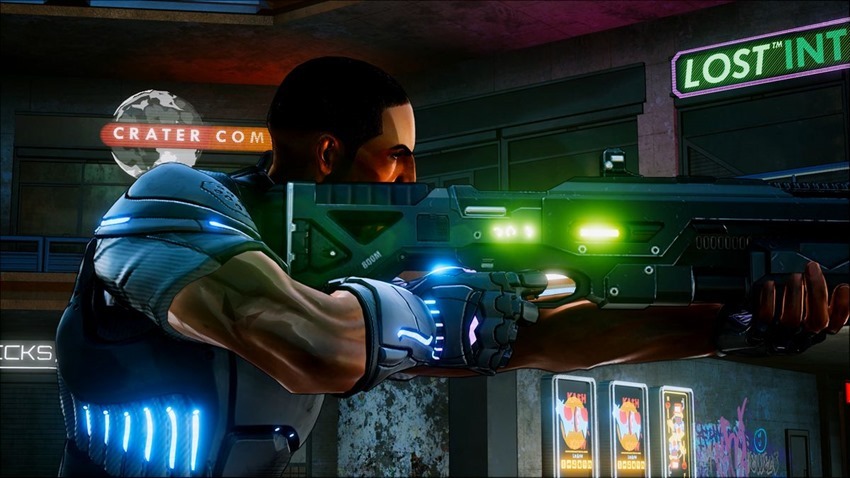 That's where I feel pretty much torn on Crackdown 3, because it's hard to look at these elements and bemoan them for being exactly what every original Crackdown fan like me has been waiting for. It really feels like the purest experience the franchise has seen yet, even if most of its actual gameplay already feel firmly locked in the past. The omission of destruction might be a design choice (or a hardware limitation, who knows), but it saps a lot of personality from the game that was there two years ago when I played it last. The world just feels really unreactive to my actions, even if it's setting up some great chances for tossing a trash collection van into an alleyway of bad guys.
But when you consider this is the only game launching alongside the Xbox One X in November (Forza Motorsport 7 launches earlier, strangely), things seem out of touch. This isn't the type of game I'd immediately pick up and know I'm playing on what is now considered the premium console on the market. Nor is it the sort of experience I'd attribute to a technically profound or mechanically different one. It's just Crackdown with a prettier skin – which just might not be enough anymore.
Need more E3 in your life?
Check out our E3 2017 portal powered by Megarom Games and PlayStation
Last Updated: June 19, 2017