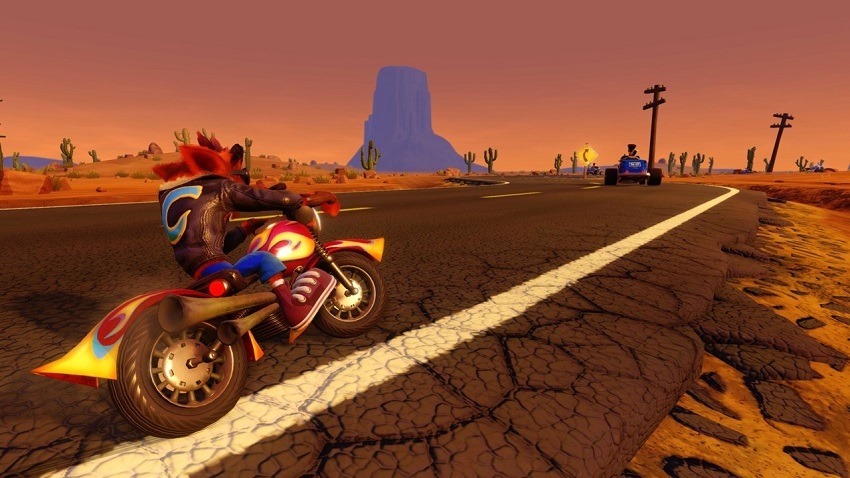 Crash Bandicoot is just over a month away from making his triumphant return to the console that he calls home: PlayStation. Announced at E3 last year and taking a full orbit to see release, the Crash Bandicoot N.Sane Trilogy remake is launching at the end of June to remind you just how great (and sometimes, how badly) the trio of platformers have aged. And if you've been wondering where all the Warped love has been at, Activision and developer Vicarious Visions delivered in spades this weekend.
Crash Bandicoot 3: Warped is often considered the best of the three, and for good reason. Naughty Dog doubled down on the ridiculous, offering more gimmick levels where you rode tigers and motorcycles, acquired weapons like a wumpa bazooka and visited an assortment of levels from all over time. It's easily the game I've been eager to see get the full remake treatment the most, considering it still looks half decent today through my rose-tinted fanboy lenses.
So does it hold up in proper HD? Well yeah of course it does. Below are three full levels from Warped, including desert motorcycle race from Orange Asphalt, a futuristic test of survival in Gone Tomorrow, and a visit to a simpler time in the medieval Double Header.
If that's not enough, PlayStation also posted a full 100% run of Tomb Wader – one of the Egyptian themed stages that I remember giving me a tonne of hassle back in the day.
The votes have been tallied — time to show off some remastered Crash Bandicoot: Warped! Get ready for Tomb Wader. pic.twitter.com/vlDDHf0eeN

— PlayStation (@PlayStation) May 26, 2017
Just like previous gameplay videos, it all looks gorgeous in its new skin. The Warp Room looks now what it feels like it always did in the recesses of my memory, and that's really all one can ask for when approaching remakes like this. Crash is back on PS4 come June 30th.
Last Updated: May 29, 2017