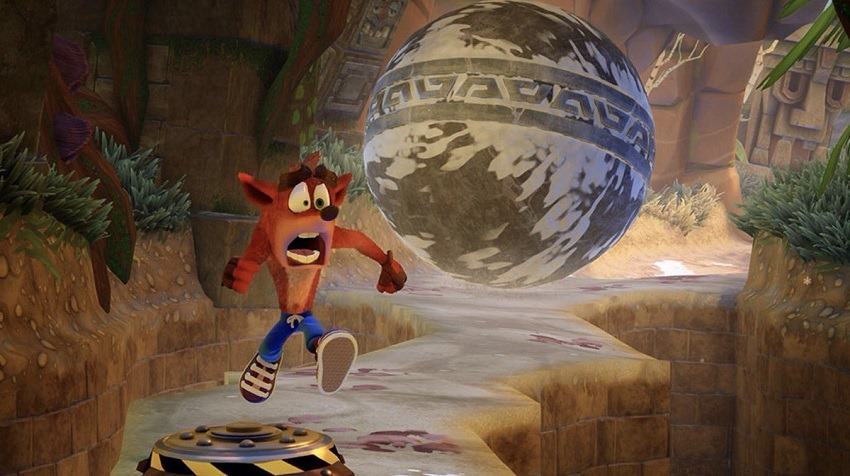 The original (and best) Crash Bandicoot games were all platforming gems on the original PlayStation, which might not feel as long ago as it actually really is. We've been through three whole console generations since then, with quantum leaps in graphical power and artistic rendering to make the differences between now and then more stark than night and day. And that's now clearer in some new footage from Crash bandicoot's imminent N.Sane Trilogy, which goes head to head with the classic.
Activision and Vicarious Visions should be wrapping up development on their remaster soon, which means we're likely going to get a lot more little gameplay snippets such as these trickling out over the next few weeks. Looking at a classic level from Crash Bandicoot 2, you can see the remaster side-by-side with the original version of Un-Bearable. That stage with the massive polar bear that runs you towards the camera? Yeah, you remember it too.
This isn't the first time we've seen the remaster next to the originals, but the results are pretty much the same. Lighting and effects work in the N.Sane Trilogy is just light-years ahead of what the PSX could achieve, and really adds some depth to the now flat looking stages. New textures and effects also give some of the hazards you'll need to avoid more pop too. I mean, do you see how terrifying that polar bear looks now? I don't really want to give him a hug anymore.
Most of the footage we've seen from the remaster has come from Crash Bandicoot 1 and 2, but we've seen hardly anything to do with the bombastic third entry. With just under two months until the June 30th release date, expect that to change soon.
Last Updated: May 5, 2017