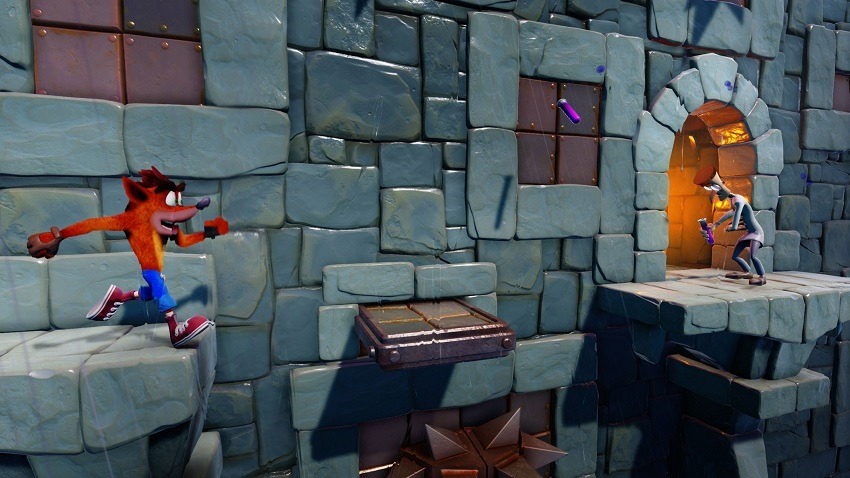 Crash Bandicoot's return in the N.Sane Trilogy really is harder than you might remember, and even Vicarious Visions have explained why. The changes during the remake have altered some animations and character collision sizes, which really screws with your two-decade old muscle memory. But for the most part, it's just a challenging platformer without some ridiculously broken stages. It's not on the level of something like Dark Souls, but a new stage that's free to download is really leaning into that idea.
Stormy Ascent is a notorious stage from the first Crash bandicoot, primarily because it was originally cut from the game. It's around four times longer than a regular stage and exponentially more difficult than anything else in the hardest title in the trilogy, which forced its removal from the first release. The level remained on the disc though, so it didn't take too long for some players to find it.
Vicarious Visions are taking the idea of their more difficult Crash Bandicoot in their stride though, and have now made Stormy Ascent a free download on PSN. Check it out below.
Speaking on the PlayStation Blog, Vicarious Visions really play up how much harder this stage really is. One of the best players at the studio burnt through 60 lives trying to beat it – tantalising for those eager for an even bigger challenge from this otherwise brilliant nostalgic trip.
The level is free to download up until August 19th, so get on it if you're really looking for some masochistic punishment.
Last Updated: July 21, 2017