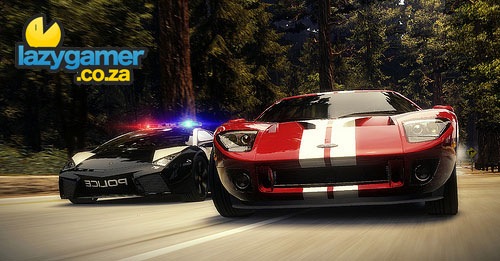 E3 revealed that the Need for Speed game that Burnout developers Criterion had been working on would be a successor to Hot Pursuit, one of the most revered games in the series. They'll be taking the game back to its cat and mouse basics, and if there's any developer that can revive the flagging franchise, it would be them.
They've revealed a little more about the game's multiplayer element – and how they plan for it to be a social experience.
Speaking to the guys from the Euro Playstation blog, Criterion's James Deverill and Doug McConkey chatted about some of the features they're most excited about.
"Online multiplayer supports eight players, and one of the coolest things we've included, for me, is the way that you can have any combination of players; you can even have seven cops against one racer if you like," said Deverill.
"This adds a lot of variety."
Speaking about the community aspects of the game :
"We're very excited about the way that Need for Speed: Hot Pursuit brings players together," said Deverill "Digital communication is at the heart of how people behave these days so, given that, we've included a social network in the game to connect, compare and compete.
"We call this the Need for Speed Autolog." Need for Speed: Hot Pursuit's leaderboards  will be accessible via the web and mobile phones. "It can be a bit depressing to see a leaderboard and discover you're ranked 10 millionth in the world, or something like that," added McConkey, "so we're looking to drive rivalry between friends foremost."
Burnout Paradise was a such a fantastic game, that I have high hopes that Criterion can return the arcade racing crown that Need for Speed rightfully deserves.
Read more at EU PS Blog
Last Updated: June 23, 2010