Steam's sales have undoubtedly lost a bit of their sheen since moving to a more traditional format, but that doesn't mean that you can;t pick up a worthwhile bargain – even if there's probably too much to to wade through. Here's a list of fifteen of our staff picks.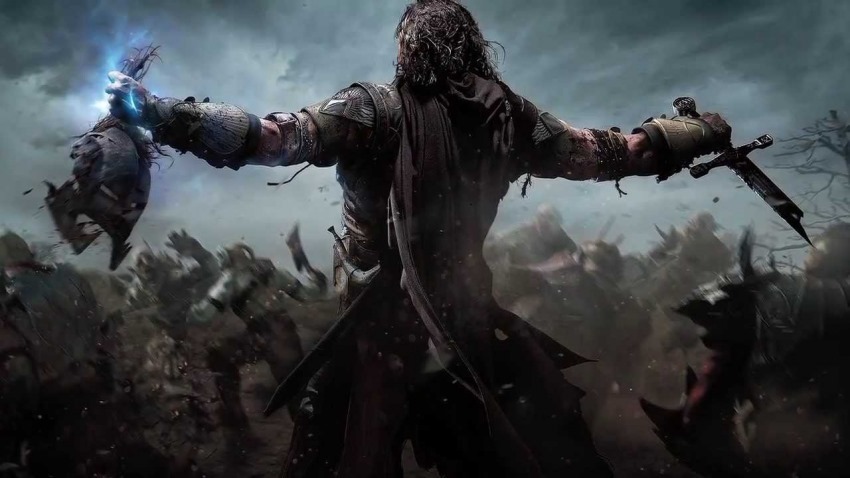 Middle-Earth: Shadow of Mordor is a pretty good game, even if it did devolve in to a cycle of repetition. What made it stand out though was its unique Nemesis system, which upped the stakes in the war against Sauron and his legion or orcs. Some love it, some don't – but for less than R60, it's worth playing in anticipation for its seemingly much-improved sequel.
Many RPGs claim that choices matter, but few really feel like they do more than Torment: Tides of Numenera. The incredibly text-heavy RPG deals with failure in interesting ways, making them part of your narrative journey. It's not for everyone, but those looking for a great RPG to sink their time in to will be rewarded.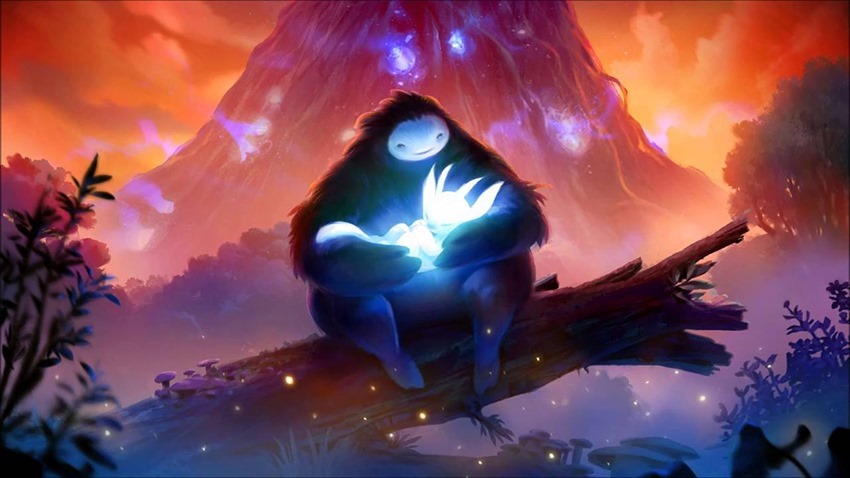 Tough platforming attached to the MetroidVania format, plus an emotional narrative journey? That's exactly what you'll get in Ori and the Blind Forest, now bettered through its definitive edition that adds new content, new abilities and an easier way to traverse the world.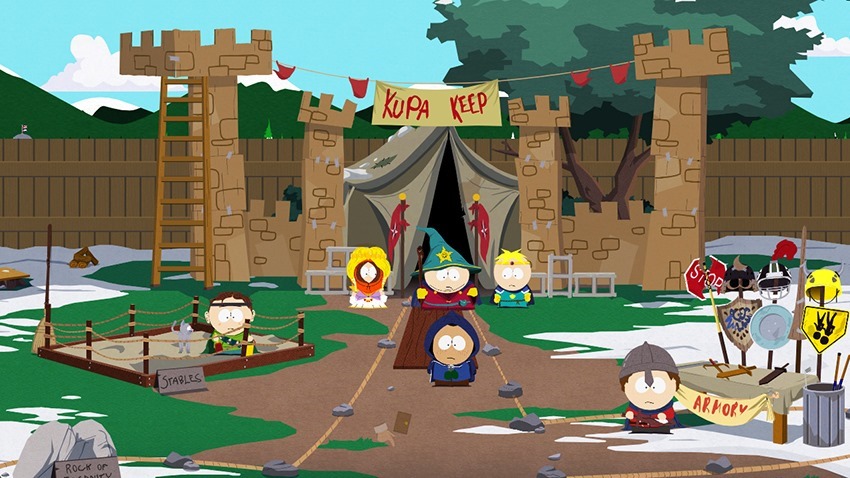 The sequel to the most outrageous, faithful South Park game is coming in October – but if you haven't played it, you may want to get up to speed by playing the first one. The Stick of Truth is a fantastic RPG in its own right, but its treatment of South Park and its characters are a highlight. It's available for just R99.75.
Wolfenstein – R294/R109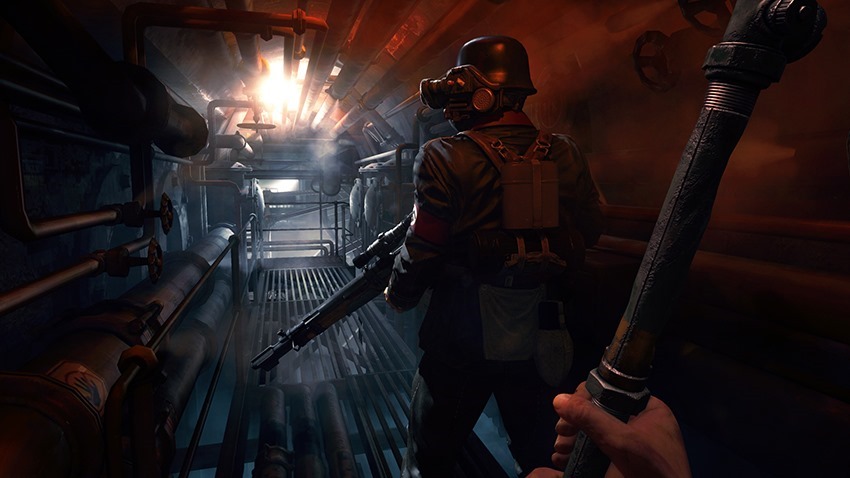 Both Wolfenstein: The New Order and its standalone expansion, The Old Blood, are on sale – R294 and R109 respectively. While the expansion is better value in the sale, they're both worth your hard-earned cash, delivering some of the best single player FPS action in modern history, and the best Nazi violence since Richard Spencer got clocked in the face.
According to our resident Batfan, Telltale's take on the Dark Knight is "The best Batman story ever committed to a video game format. Tense, surprising and bold with the direction that it takes the dark knight in."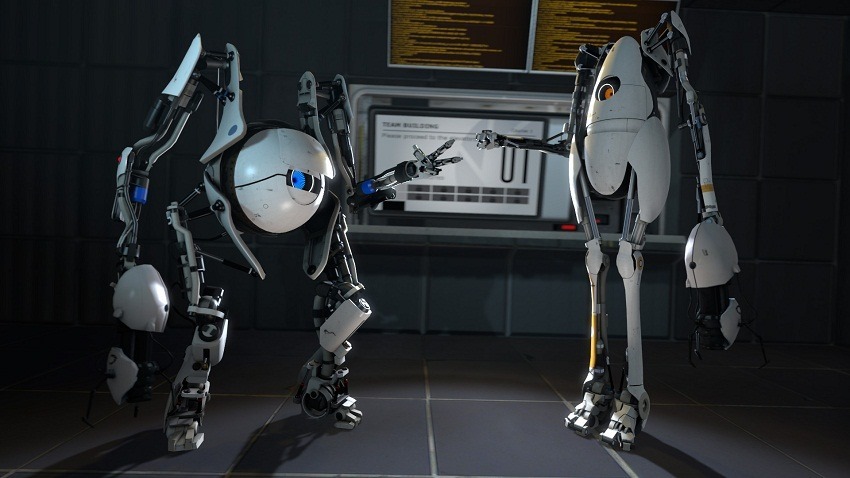 If for some reason you haven't played Portal 2 (or you've forgotten that Valve actually made games, once upon a time) then you have no excuses left. The co-operative, mind-bending physics-based puzzle game is available for less than a fancy up of coffee, but infinitely more enjoyable.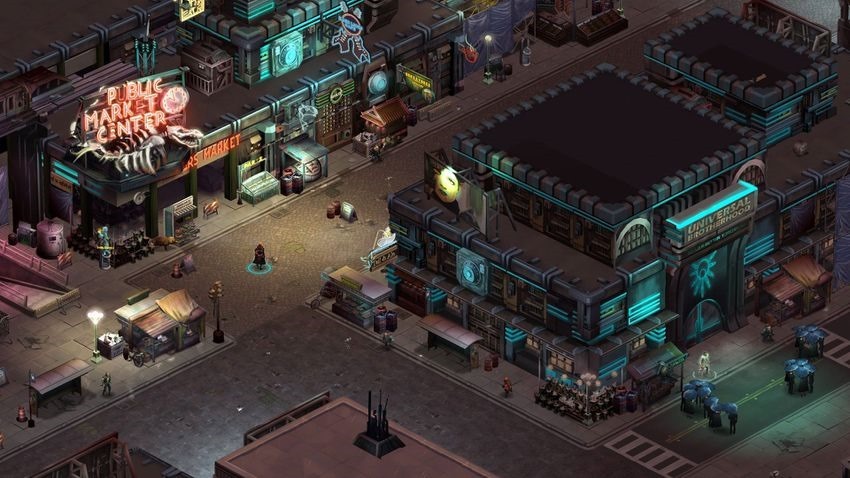 Shadowrun is one of the most memorable tactical RPG series of the modern era. It's the perfect blend of magic and machinery, with a great story-driven narrative, branching paths and gripping combat. And now, you can pick up every single game, along with every bit of DLC for close to nothing.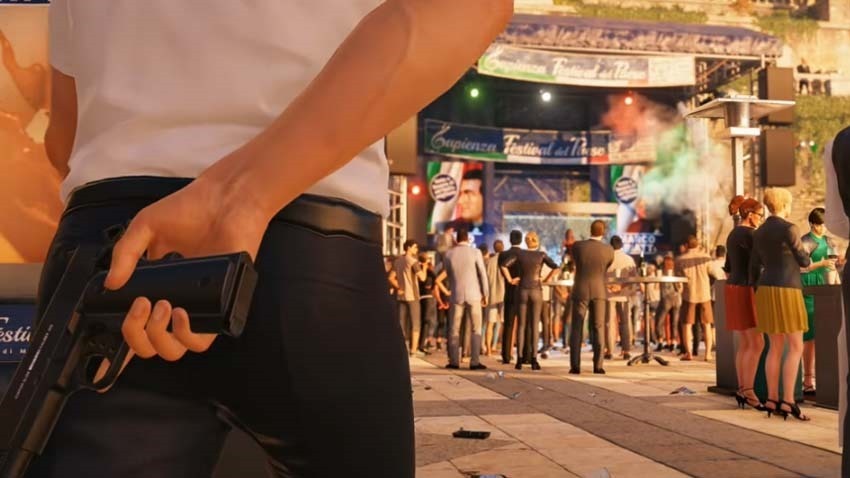 2016's best game, in one complete package. Want dozens of hours of action and clever stealth gameplay in a murderous sandbox spread across several gorgeous and scenic locations? Then this is the game that you've been looking for, you twisted indiviual you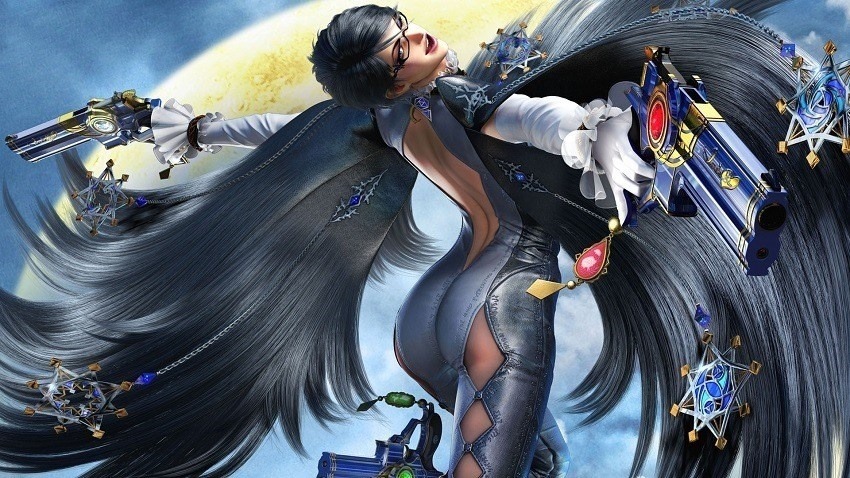 Platinum Games' wonderfully slick action game about a naked hair witch who kicks as much ass with her legs as she does with her guns is a masterclass in brawler action, and it's finally on PC. In the first Steam sale since its release, you can now get it with a decent discount.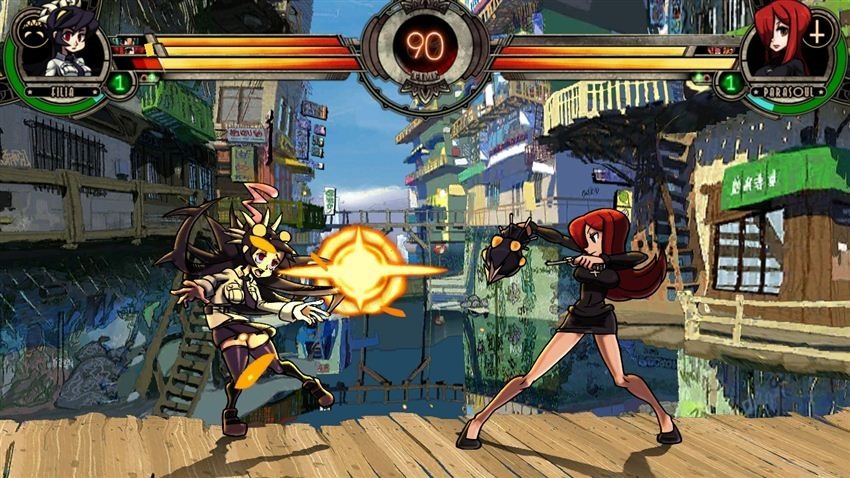 Most fighting games are tricky to get in to unless they're based around existing properties. They dump players in 1v1 situations and expect them to just know what the hell is going on. Skullgirls is different, with a robust tutorial that tries to teach fighting game basics. It's worth getting just for that, but it's also an incredibly fast-paced, tight and balanced fighting game on its own.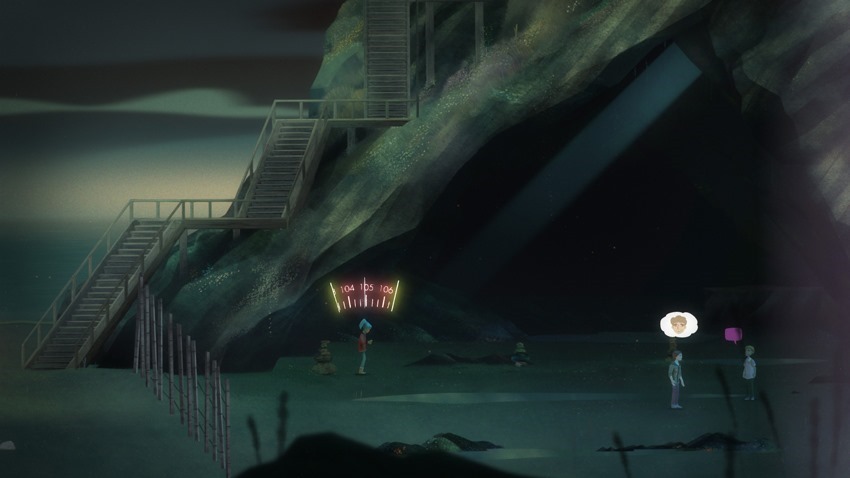 Oxenfree is at its core a 2D Telltale-like adventure game about a group of school friends reuniting to spend a weekend together on a small island, when one of the friends suddenly disappears. A very complex and emotional story with excellent voice acting, and multiple endings to boot.
Steamworld Heist is a 2D turn-based strategy game with RPG-lite elements. You and your team of trusty steambots raid enemy ships for loot and supplies. Missions are short so it's an easy game to jump into for some quick gaming, but also has that "one more turn" addictive game play.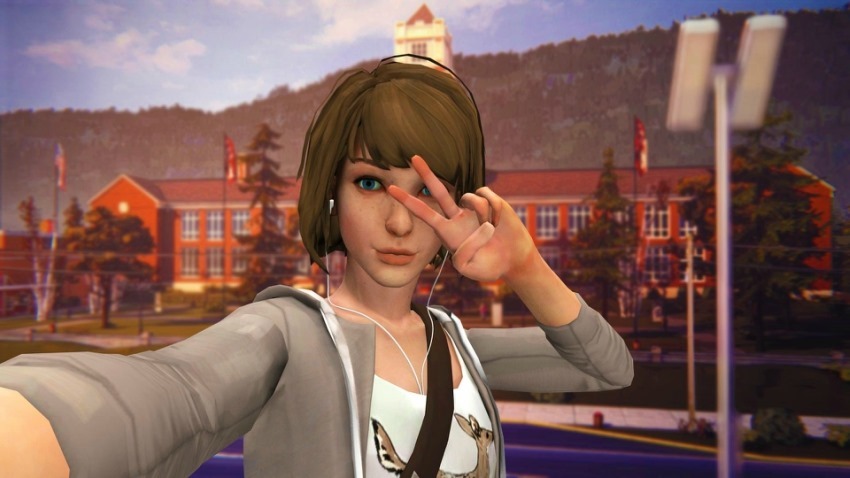 Not an action game like most entries on this list, Life is Strange is rather a game _about_ actions and the consequences that they carry. With a new prequel on the way, now's the perfect chance to hop into the episodic tale of Max Caulfield as she finds that a picture is indeed worth a thousand words.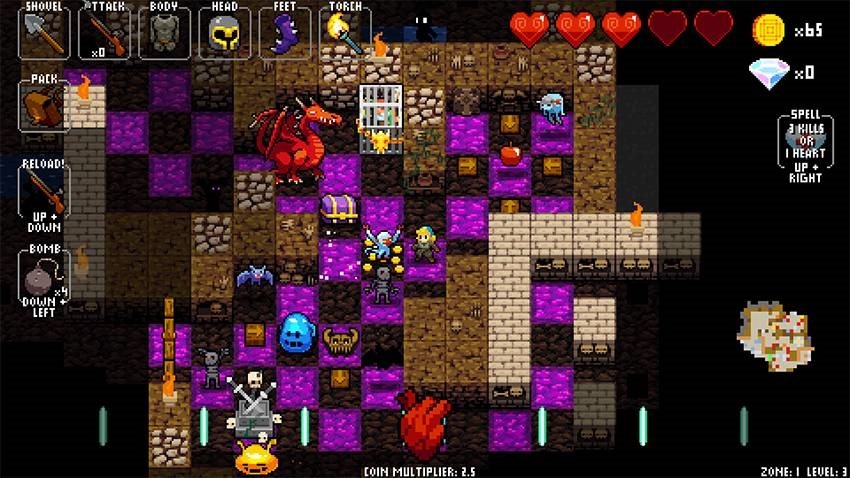 A hardcore roguelike rhythm game? There are some things that, on paper, just don't sound like they should work – but if you give Crypt of the Necrodancer a try, you'll find that per is sometimes very wrong. Casting spells, moving and attacking to the rhythm of the beat is so, so right.
Last Updated: June 26, 2017