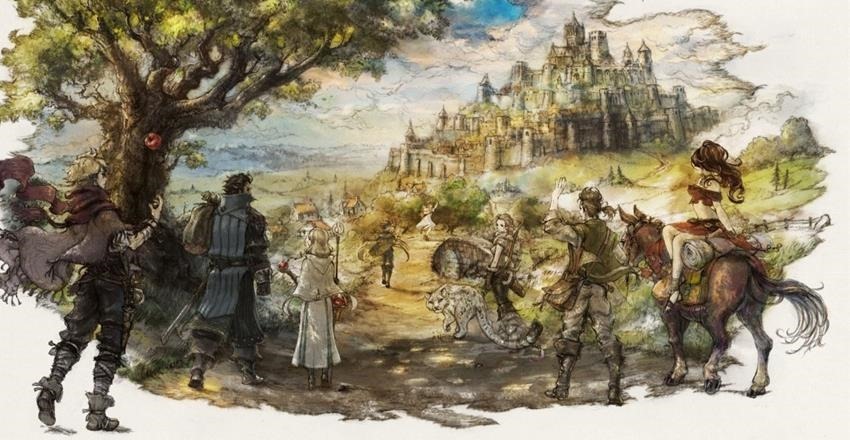 Octopath Traveler has been stirring in the post since the Nintendo Switch was first announced, forcing attention through it's classically-styled characters and 2D paper aesthetic. Square Enix's next JRPG looks the part of the Final Fantasy titles of old, and features a revamped combat system and eight character job structure that placed it in a spot between so many other popular role-playing games that you've likely played at some point. But an amalgamation of different ideas needs a strong foundation to stand strong on, so does Octopath Traveler manage to bring all of these components together in a cohesive way?
Well yes, according the numerous reviews that published as the embargo lifted ahead of release tomorrow. Octopath Traveler seems to feature a strong combat system that rewards attention to detail and experimentation, along with interesting mechanics tied to each of the eight unique party members you'll build strong connections to. There's some debate over whether the overall narrative structure works, but that doesn't seem to be a massive consideration when everything else around it seems top notch.
Here's what critics are saying.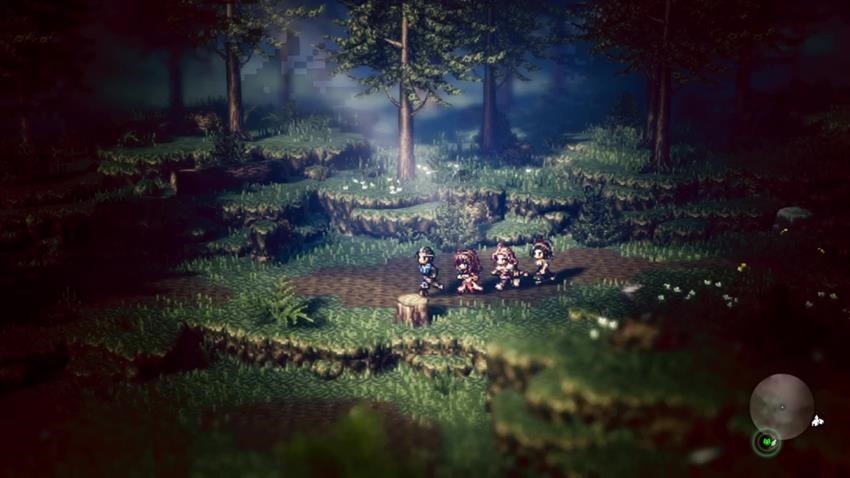 Despite the lackluster stories that pull you through the world, Octopath thrives on its character progression and the temptations of high-level challenges and rewards. The promise of new jobs, exciting boss fights, and powerful gear will inspire you to poke around every corner, and there are no shortage of discoveries to strive for. And all the while, you're treated to one of the most interesting and effective re-imaginings of a retro aesthetic around. Octopath will likely be a divisive game due to its fractured storytelling, but it's one worth playing despite its lesser qualities. Its high points are simply too good to ignore.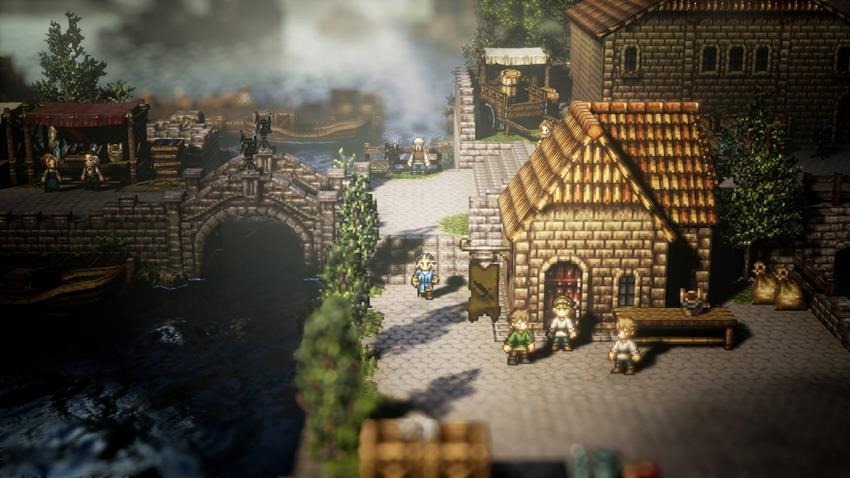 Octopath Traveler is a JRPG dream come true. Both its battle system and aesthetic pay loving tribute to the Super NES era while moving the formula forward in exciting and novel ways. This isn't merely a modern retread of past classics, but a phenomenal homage with genuinely fresh ideas in a fantastically charming wrapper of old-school meets new. While the eight different character stories could've used a little more connection between them, I'm looking forward to going back to complete them all, explore the many side areas, battle optional bosses, and unlock the final job classes.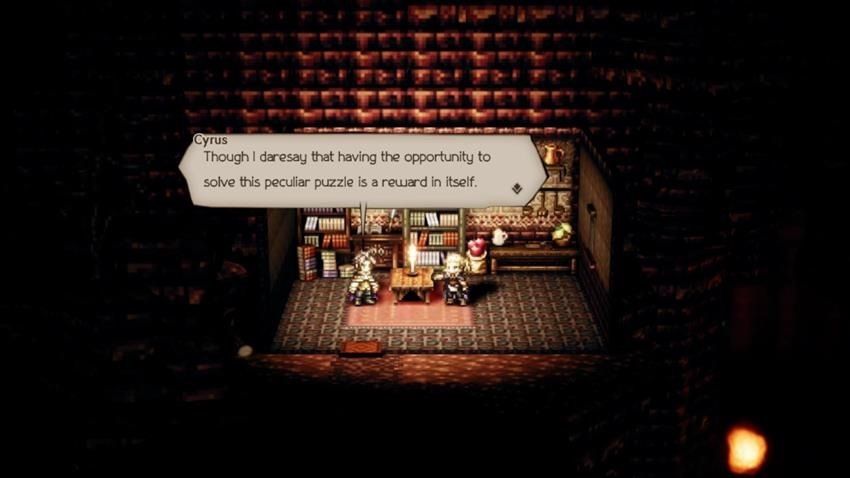 Octopath Traveler is a small triumph in that it mostly delivers on its promise to give us eight stories worth seeing through. None of them push the envelope in any way, and several drag, but that's not a huge issue when you have so many to choose from. Even if you skip one or several tales altogether you're still going to get a handful of RPG goodness.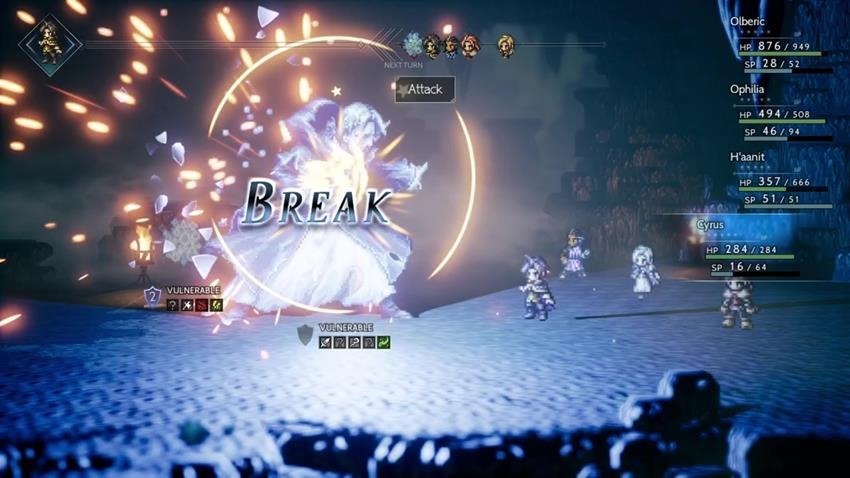 Genre aficionados may take umbrage at being forced by the levelling curve to alternate characters, and never quite seeing those stories entwine as fully as in, say, the Mass Effect games. Give the game time to bed in, however, and you'll find it a bold contribution to a genre that has always been a little too in love with its past and the past in general. There's much here to inspire nostalgia for the classics, but Octopath Traveler is at its best when following its own nose through a history of its own creation.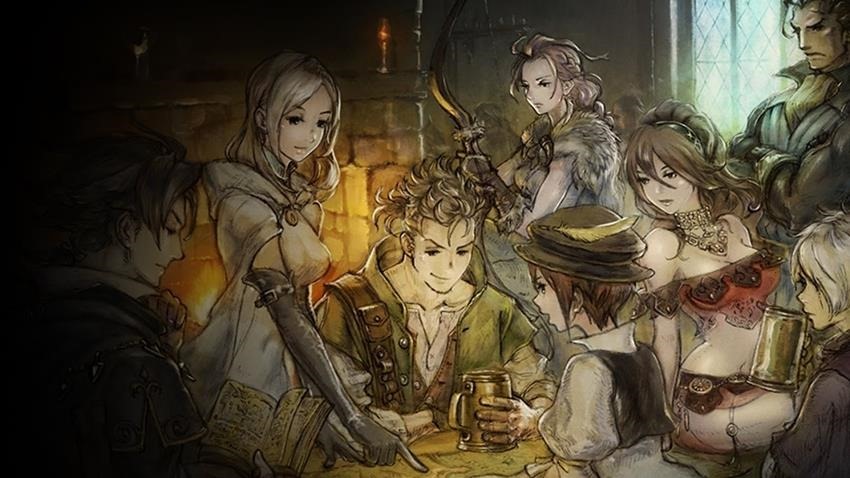 Fortunately, Octopath Traveler succeeds where other classically-styled RPGs fail: the presentation is spot-on, the combat is addictive, and the potential for party customization is tremendous. Small stumbles with dialog and framerate can be forgiven simply because the rest of the game is an absolute delight. This is an experience that players can easily get lost in for dozens of hours, and it's sure to be counted among the best Nintendo Switch exclusives released to date.
Out own review for the Nintendo Switch's big new JRPG is still in the works, considering how massive and dense this new Square Enix creation is. We'll have it ready soon.
Last Updated: July 12, 2018