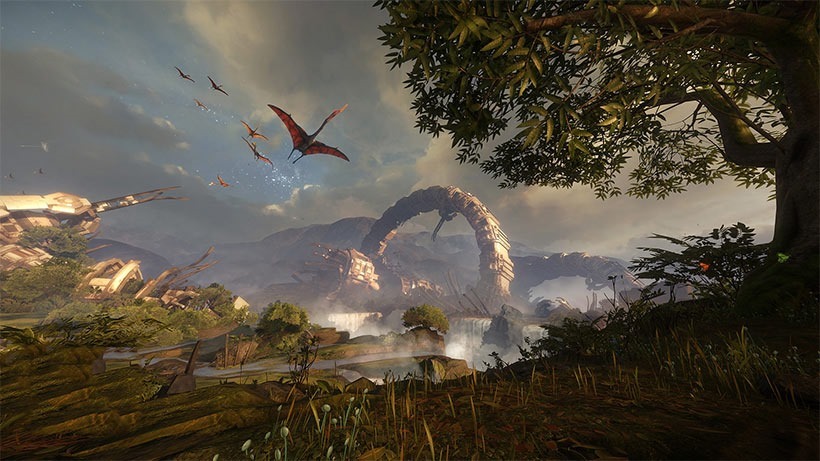 Crytek took to the stage at Sony's PlayStation Paris Games week to show off its new VR game, Robinson: the Journey – which seems to give off serious Jurassic Park and Portal vibes. There's not really any information on its story, or what it's about yet – but it looks rather incredible.
Take a look.
"Go beyond boundaries in Robinson: The Journey, a brand new virtual reality game from Crytek. Harnessing the power of CRYENGINE, Robinson: The Journey will offer players an unparalleled sense of presence in a game world as they assume the role of a young boy who has crash-landed on a mysterious planet. With freedom to explore their surroundings in 360 degrees of detail, players will become pioneers by interacting with the rich ecosystem around them and unearthing incredible secrets at every turn."
Now I've used an earlier version of the PlayStation VR headset – back when it was called Morpheus, and I can't really believe that the PlayStation VR is capable of these sorts of visuals. That said, there's nobody quite like Crytek to draw every bit of power from a platform (while delivering a terrible, terrible story with usually shallow gameplay).
Last Updated: October 27, 2015