Roughly a week ago Valve sent a cease and desist letter to all gambling and betting websites. The move was necessary for Valve as the gambling drama was heating up, and lawsuits were piling in. Unfortunately for CS:GO and Dota 2 Lounge, they were caught in the crossfire as their website acted as a trading post and a place to bet on games, which did not require luck, but skill. Their relationship with Valve was never disclosed, but one can at least assume that there was some line of communication as both lounges increased the viewership of small and major tournaments around the world. As with all major shut downs, special privileges could not be made for one site in particular, so both Lounges are now in a transformative stage where their new direction will be one that is regulated and follow strict jurisdictional rules regarding betting.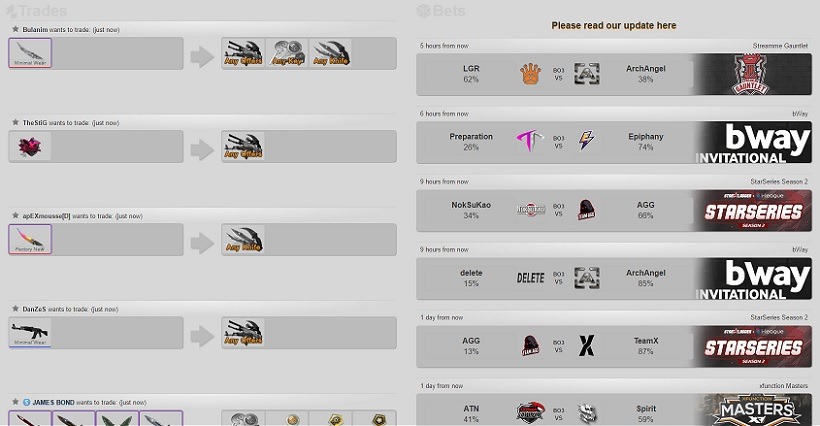 The Lounges released a notice last night regarding the upcoming changes to the site.
"From the very beginning, the lounge service was intended as an entertainment service for the esports community of Dota2 and CS:GO, and we have never considered it as a real money betting. Virtual items in CS:GO and Dota2 have no monetary value and any community interaction with the virtual items is meant only for entertainment, without any profit interest."
It's clear that the betting drama hit them hard as their future was in question being painted with the broad gambling brush. The Lounges have been an asset, especially to South Africa and similar small tournaments.
"After all the recent events around virtual items and the official letter by Valve, which we have received as well, we were left out alone without any additional information or communication by Valve on this matter. We had to make a decision on how to proceed with Lounges as community place and entertainment service. The situation is highly confusing – we are not offering games of luck, we are not offering any transactions with real money or equivalents. Despite those facts, in order to avoid or reduce the confusion, we have decided to acquire a license to legally operate in most of the countries and be able to accept the esports bets by our community, as if it would be real money."
The Lounges did operate in a grey, albeit legal, area – but with strict gambling rules in certain countries it would eventually become a problem, which is why they are shifting gears. It's true, "grey area" does have negative connotations, but in this case everything was positive and the Lounges did add an interesting feature to the already popular spectator eSports.
"Starting from Monday, 1st August 2016, we will start limiting the access to the betting functionality for users visiting us from countries and regions, where online esports betting is forbidden. We will add additional registration and verification process and we require you to comply with our new Terms of Service if you want to keep using our service. We also remind that our service is only for users who are at least 18 years old.

"We will be operating according to the new terms and any transactions related to the items betting functionality will be handled accordingly to the new terms of service, and only on the territories, which do not forbid it by law.

"Users from the following countries and regions will not be able to use the betting feature, but still be able to withdraw their previous winnings and deposits: Belgium, France, French Guiana, Guernsey, Gibraltar, Ireland, Isle of Man, Jersey, Martinique, French Polynesia, Reunion, Mayotte, Turkey, Spain, Scotland, Israel, United Kingdom and United States."
The Lounges will work to unlock the above mentioned countries, but for now the site will work to maintain the competitive nature of betting as it is a major part of almost every sport/eSport around the world. It's unclear whether they will move to real money betting, or implement an online currency which can be exchanged for real money. Valve also shut down all their trading bots, which is cause for concern when considering players were still hoping to bet items and skins on games.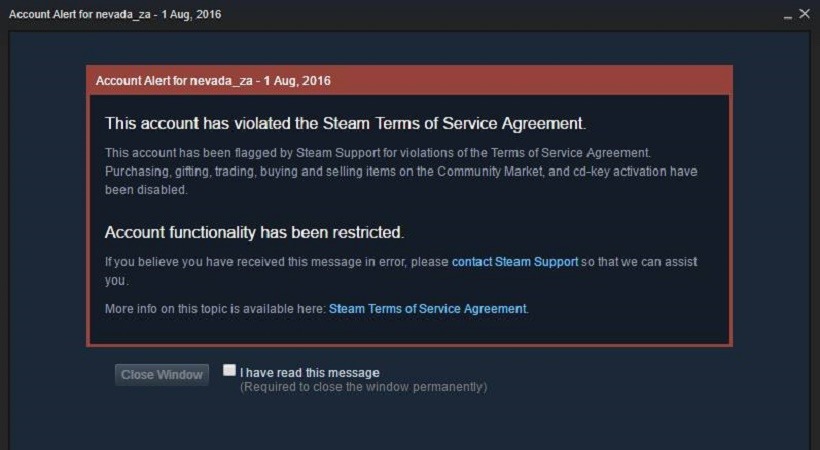 The future of the Lounge is uncertain as betters may not take well to the new platform, whichever that is. All we can do is hope that some agreement is met between them and Valve and soon people can start betting once again while following the new stricter rules and regulations. This was after all a game of skill where research and knowledge were pertinent to success. It's a shame that greed and poor decision led to this, and those who were at the forefront of the gambling drama deserve whatever comes their way.
Like esports?
Check out esports central
Last Updated: August 2, 2016