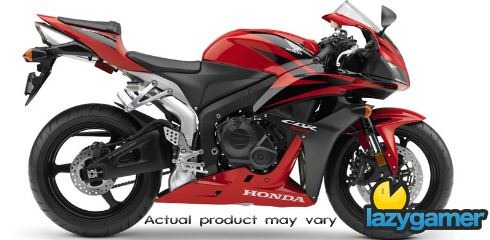 Remember when the Wii was announced everyone laughed at the stupid name and bad graphics and was sure that the thing wouldn't sell… and then remember when the Wii Fit was announced we all mocked it saying there is no way people will buy that?
Well I don't want to be in that crowd anymore so I am hedging my bets on this being awesome, better than awesome. Like a superbike on steroids awesome.
It's the new fitness bike for the Wii called CyberBike where you literally plug a fitness bike into your TV and then peddle away to play games and get fit at the same time.
Really it's not such a bad idea and having been forced to sit on my ass for the last 24 months and having the beer belly to prove it I think this is something I may seriously consider picking up.
The Wii Fit is still selling in bucketloads so there is obviously a huge target market for something like this, I guess only time will tell though.
Last Updated: October 14, 2009