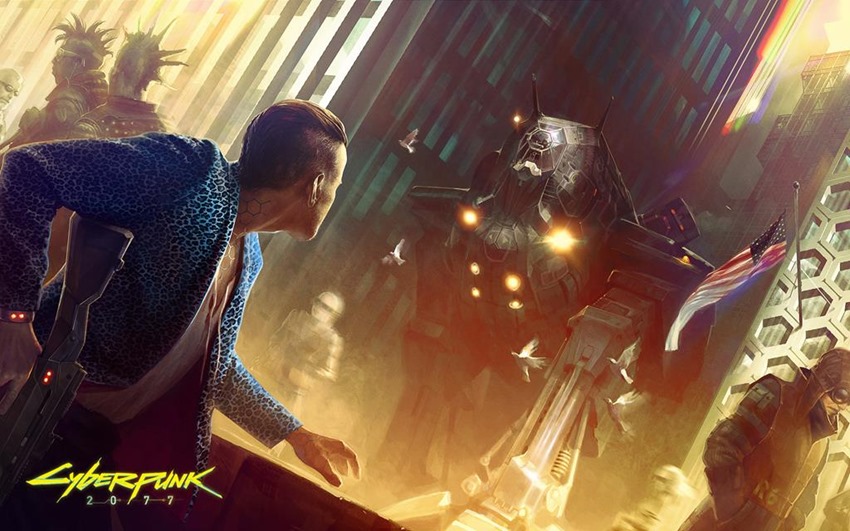 If you think of CD Projekt Red, you think of that Witcher studio. It's hard to disassociate the two, as that has been the single identity of the Polish studio since 2007. The first Witcher game was a rough gem that showed promise, its sequel polished that jewel up to a mirror shine and the third game managed to surpass the hype that fans had for it.
Throw in Gwent and a few expansions, and the link is utterly solid. CD Projekt Red's next big game however, will see the studio become more than just the house that The Witcher built as Cyberpunk 2077 builds on the themes of a dystopian future imagine decades ago for an interactive experience that CD Projekt Red calls a "true RPG". "Cyberpunk is our new Witcher 3, but even more ambitious," CD Projekt Red CEO Adam Kicinski said in a video at the Pareto Securities Gaming Seminar via PC Gamer.
It's handcrafted, detailed, of course open-world
Our goal is to establish a new blockbuster franchise from the beginning. We work [in a] new universe, futuristic universe. We believe it's very appealing to players, not only RPG players—but this is [a] true RPG, like Witcher, like Witcher 3, for mature audiences. It's handcrafted, detailed, of course open-world, with open-ended gameplay.

Great game, more ambitious than Witcher 3, and we believe that we can aim [at] more ambitious business goals as well—of course, still having gamer-centric focus and quality focus as a main priority.
Here's what I'm curious to see, and I'll probably get some hate for it: I want Cyberpunk 2077 to have some decent combat. On any day of the week, I'll happily back the studio's attempts at crafting rich stories and deep character progression. When it comes to the core components of action, they're somewhat reserved in their approach to delivering on that front.
Hopefully, Cyberpunk 2077 breaks them out of that rut. Considering how much time CD Projekt Red has sunk into this project, I've got a good feeling that the end result is going to help establish the studio as a powerhouse for any genre that passes through their development team. Hopefully this year's E3, will see more of the future unveiled for this ambitious title.
Last Updated: February 27, 2018