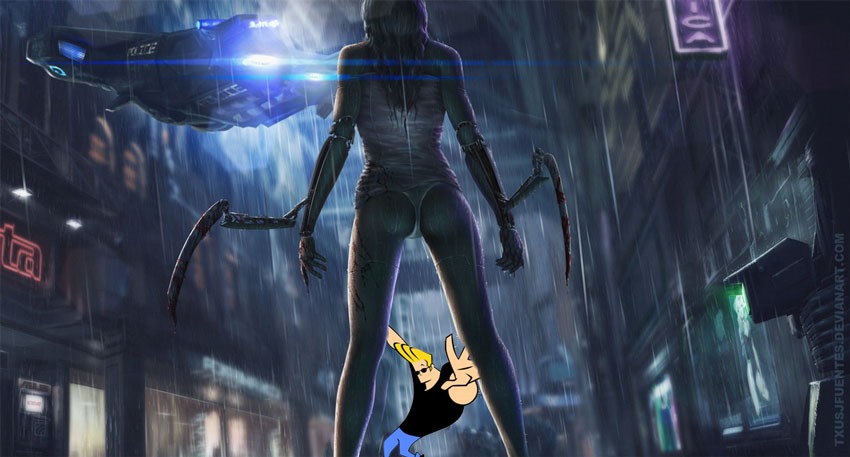 If you happen to be a fan of the ol' pen and paper art of tabletop gaming, then Cyberpunk might be a familiar name to you. It's a game that has been tripping the digital light fantastic since 1988, helping to move the genre beyond the usual fantasy staples of the time that included dungeons and/or dragons in the mix.
With a mix of online, dark future trans-humanism themes and an early look at how the internet of things was going to ruin our lives, Cyberpunk seemed custom-made for a video game adaptation. Weird then, that Mike Pondsmith's creation has taken three decades to get a proper deal on the table that retains the themes of this classic RPG.
In a "The Future Is Exciting" feature within the Spanish newspaper El Pais, Pondsmith detailed the why of the lengthy time it took to find the perfect studio to visualise his game world, in the form of CD Projekt Red and Cyberpunk 2077. Mind you, the translation from Reddit of the Spanish interview is a tad bit rough but still well worth a read: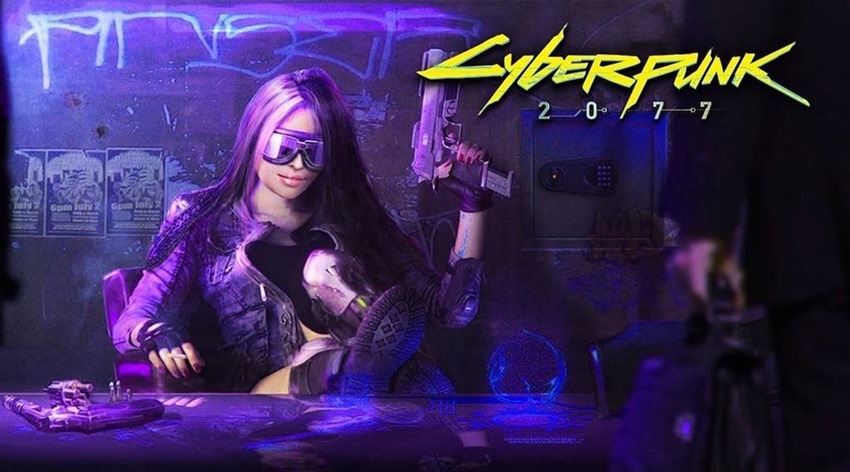 Many of the things that we have talked about, have been designed thinking about what we could do in the next 30 years, I am surprised how close we have come. Cyberpunk is basically focused on how the street and ordinary people use technology to fight against those who rule, that is, the big companies, the people with power, those at the top.

Technology is the tool. Technology allows you to do things that put you on the same level as those that have power. This means that the things that were only accessible to the rich and powerful are now accessible thanks to technology, to people who are not of that 1%. In fact, we were proposed to make a video game about Cyberpunk, from 86 or 87, but there were two problems.

One was that technology did not exist, it was too hard for us to do it. For example, I worked in a game called Matrix online and we had to force the technology to do the streets. As it would be a Cyberpunk world if we cannot create crowds and recreate streets and vehicles and all that kind of things, it was impossible. The second reason was that as technology was becoming so accessible we had to find someone who had the same idea and the same vision about the world.

You will see how much death there is throughout the trailer. There are things in the windows, reflections, things in the newspapers, scattered under the shattered bodies, things like that. These are things that cannot be completely told in a conventional video game because they come from the imagination of the game master. So many of the things that people will see or I hope, is what I would have seen if I were directing the game and they will see just as I imagined the scene would be.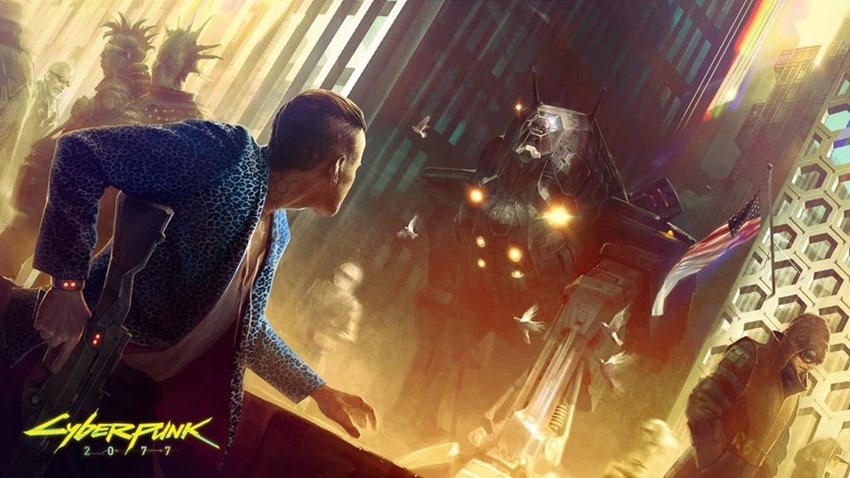 When I wrote Cyberpunk, there were sections in which we focused on talking about the floods because of climate change and at that time we thought it was not possible for it to happen. It will be very interesting because the problems that I was inventing or extrapolating to the game will become the main problems in 20 or 30 years.

What will happen when the artificial intelligences you spoke of in the game begin to control things? How do we design them so that they focus on common interests and not on their own interests? How do we find meaningful jobs for people that do not dedicate themselves to living life and becoming human shells?

These are things that we must deal with in the end our future will be a Cyberpunk world. I hope we are smart enough to avoid it and to think that it is actually possible. So, fight for your future if you want to have it.
Funny story: Cyberpunk almost became a video game several years ago, albeit a mobile version of the property that almost gutted the soul of the tabletop RPG. "The closest we got was a mobile game," Pondsmith said to Glixel a year ago.
But they wanted to change it way, way, way too much.
A horrifying thought. Cyberpunk 2077 will be out eventually when CD Projekt Red feels ready to announce a proper release date for it. Honestly, they're one of the few studios who can take as much time as they want to nail the dystopian digital future just right.
Last Updated: February 14, 2018