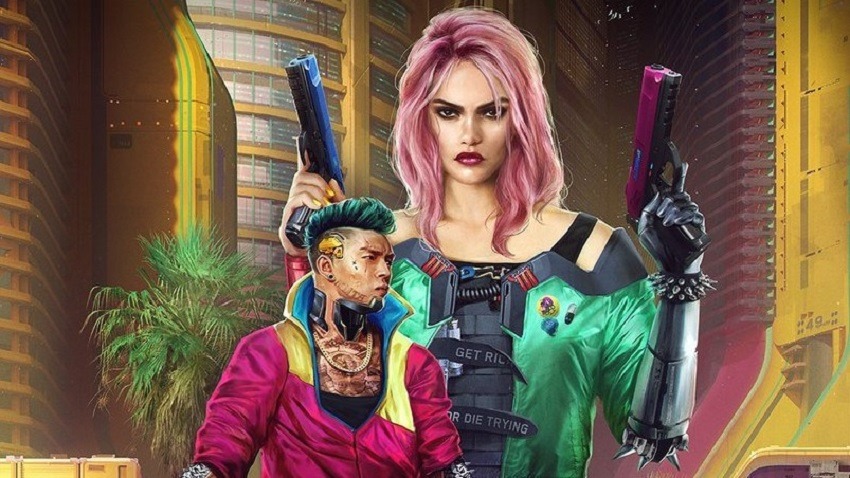 Hang on a second folks, I need to gargle some barbed wire while smoking all of the cigarettes ever made so that my voice can go from Brainy Smurf on helium to epic movie trailer guy level. Alright? Alright!
IN A WORLD, WHERE ALL VIDEO GAMES ARE NOW LIVE SERVICES…
AND HOPE HAS BEEN LOST…
THERE WILL COME A GAME THAT WILL BE HYPE SON. THAT GAME, IS CYBERPUNK 2077!
AND TO THE HOPEFUL, IT IS THE SAVIOUR KNOWN AS:
CD Projekt Red has had another great showing at E3, and for good reason: After years of development, Cybperunk 2077 is now finally closer to the finish line, an official release date has been set and one of the big reveals for the game s far is that Johnny Mnemonic will be making an appearance. CYBERPUNK!
There's a lot of hype being generated for Cyberpunk 2077, most of which stems from a desire from fans who yearn for a proper single-player game that earns every hour spent inside of it with epic quests and secret adventures instead of the usual live service guff that seems to be all the rage these days. While Cybperunk 2077 will be a proper single-player game through and through, CD Projekt Red isn't averse to adding some form of multiplayer to the game provided that it doesn't interfere with work on their primary focus.
"We're not really working on multiplayer, our sole focus is single-player", Cyberpunk 2077 Lead Quest Designer Paweł Sasko said to Eurogamer.
We'll do that, then we'll see. We're not saying no [to multiplayer] but we're not saying yes. If something does happen it will definitely be post-launch and that's as much as I can say right now. I mean we're known for good stories, amazing characters, choices and consequences. So this is something for sure we'd be going with, if anything happened regarding that. We'd avoid anything that's not that. If we do it, it'll be our style.
I'd put money on CD Projekt Red adding a multiplayer component long after Cyberpunk 2077 has launched, via a possible expansion pack. If the studio does go in that direction and adds a little of the ol' PVP, hopefully it'll reach the same benchmark as The Witcher 3's marvelous pair of expansive campaigns that came out not too long after the third game made a splash.
That'd be breath-taking.
Last Updated: June 19, 2019