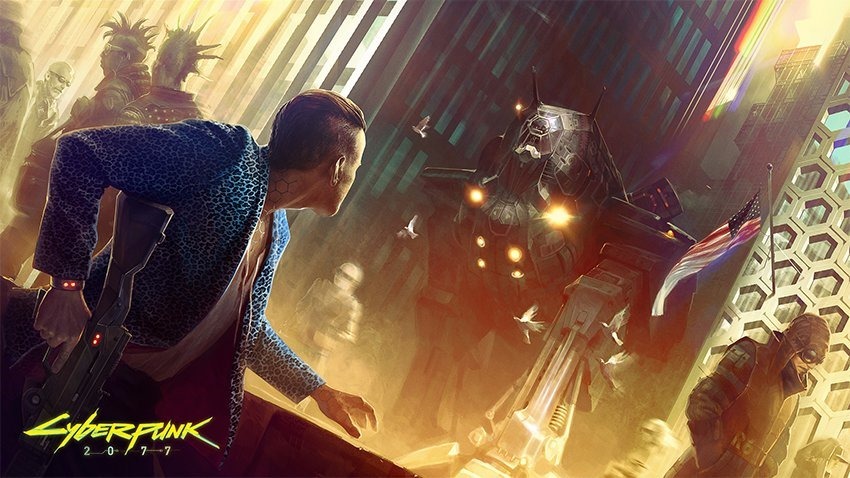 Cyberpunk 2077 is hopefully coming next year, bringing CD Projekt RED's RPG experience not just to the future, but to the first person perspective too. I was a little apprehensive about the move to FPS, but it all makes sense after seeing the game in action. The Witcher games were great big, open-ended RPGs that let players spend hours and hours in a living digital world, by themselves. While Cyberpunk will likely hit those same notes, it may end up having a bit of a multiplayer injection too.
In a press release, Cyberpunk 2077 developer CD Projekt RED has said that it had secured a "long-term partnership" with developer Digital Scapes, to help with development on Cyberpunk 2077. The press release says that the Canadian developer will aid in "creating and optimizing technological solutions for use in the development of Cyberpunk 2077."
Here's the rub, as mentioned by the press release itself. Digital Scapes' forte is in AAA multiplayer, with the company calling itself "a video game development studio specialising in bespoke PvP gameplay for AAA PC and console titles." They've previously worked to bring multiplayer to games like Company of Heroes, Warhammer 40,000 and Dying Light. In the last example, they specifically worked on the game's invasion-base mode, Be The Zombie.
"Cyberpunk 2077 is our most ambitious project to date and we work hard every day to make it a creative and technological achievement. The Digital Scapes team brings aboard a lot of talent, experience and technical knowledge, and I'm very confident our long-term cooperation will add plenty to the game," says Michał Nowakowski, SVP Business Development, CD PROJEKT RED.
CDPR has talked about multiplayer in Cyberpunk 2077 before, and this just about (juuuust about1) confirms it. They previously told Eurogamer that while the game won't ship with multiplayer (as they're focused on delivering the best single player game they can), they could add multiplayer after the fact.
"We have multiplayer in R&D, but the game we're shipping to you, the game you're going to buy is the single-player experience," CDPR's Patrick Mills told Eurogamer. "That's really what we're concentrating on now, the single-player RPG experience. That's what we want to nail down before we start looking at any of these other things."
Plans, of course, change – and we could see Cyberpunk 2077 launch with some sort of PvP-based multiplayer element. If it's done in a way that's optional and doesn't impact the single-player experience, then I have no problems with it at all.
Last Updated: October 9, 2018