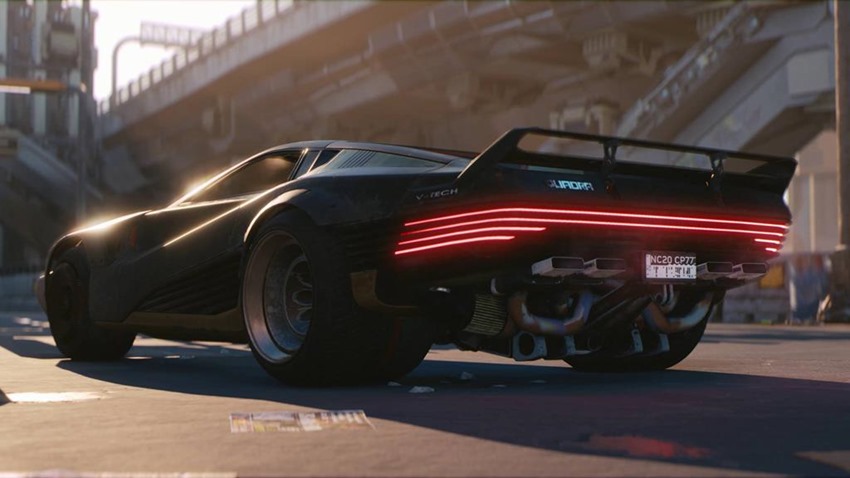 Sidequests are usually considered the ad break of video games. Shorter and less intense than the main campaign itself, a good sidequest rewards you with a diversion and a learning experience before you return to the golden path of a game's particular story. Something you'll seldom see with these shorter missions are ramifications.
Operating under Vegas rules, what happens in a sidequest, generally stays in a sidequest. Unless you're CD Projekt RED that is, as the Polish developer is looking to make these missions more substantial in Cyberpunk 2077. Speaking to GamingBolt, CD Projekt RED level designer Miles Tost hinted at these adventures having a more connected impact on the world of Cyberpunk 2077, with actions taken inside of these sidequests having some sort of impact on the main campaign. "Sidequests are great opportunities for us to tell stories of our cyberpunk world," Tost explained.
After all, despite not being a part of the main questline, they are still connected to the world and can elaborate on certain parts of it, like the characters. So it's all interwoven. And yes, that also means that our sidequests could affect the main story.
Considering the pedigree of CD Projekt RED's previous games and the sublime side-quests that The Witcher 3 had, I'd be keen to see more of this idea in action. Having stories that stand on their own and yet somehow contribute to a wider tapestry isn't exactly easy content to create, but if anyone can do it, it's that Polish team of ace developers.
It's still going to be a while before Cyberpunk 2077 arrives. A recently deleted tweet from Turkish website Bilkom hinted at a 2019 release date for the long in development game, but take that with a pinch of salt for now. Until then, you'll have to satiate that hunger for all things cyber with yet another viewing of the lengthy gameplay video.
Last Updated: November 6, 2018