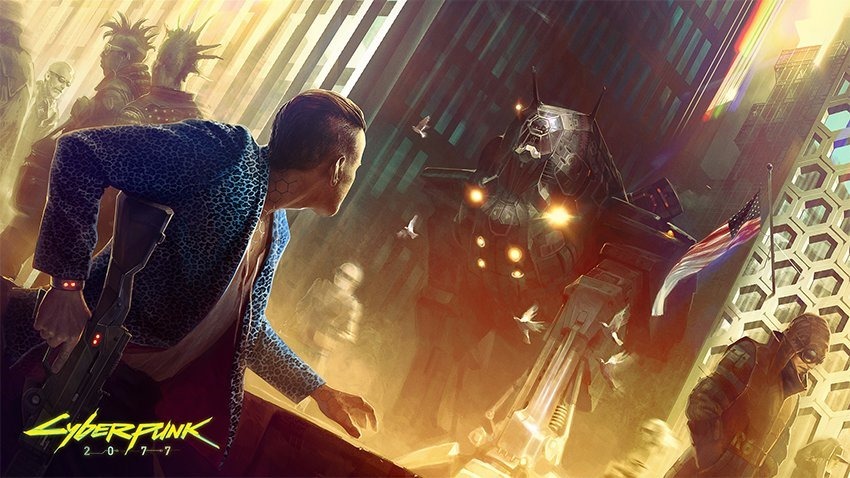 Yesterday, CD Projekt RED released the 48-minute-long demo of cyberpunk that blew us all away at E3. It's been a few months since that demo created a stir amongst those who were fortunate enough to attend E3, and now – shortly after a rejiggered version was shown at Gamescom – it's available for your own eyeballs.
As CDPR notes, it's a work-in-progress, and the company wants to stress that the game may not be like this when it's finally released. As we saw with The Witcher 3, comparisons between early footage and the final product were bandied about with disparaging terms like "downgrade." Things are still being tweaked and changed – and though the game is now playable from start to finish – there's still a lot of work to be done.
"What we're releasing today was recorded from a game deep in development," game director Adam Badowski said in a message accompanying the release. "Since many of the assets and mechanics in the current version of Cyberpunk 2077 are most likely to be modified, we initially decided to show this gameplay only to media. Elements like gunplay (both in terms of visuals and how RPG stats influence it), netrunning, car physics, or the game's UI–everything's pretty much still in the playtest phase and we felt uneasy about publicly committing to any particular design. Animation glitches, work-in-progress character facial expressions, early versions of locations–all this made us hesitant to release what you're about to see.

"However, we are also well aware that many of you want to see what the media saw. Although this is probably not the same game you'll see on your screen when we launch, we still decided to share this 48-minute video with you. This is how Cyberpunk 2077 looks today. Let us know what you think!"
If you've not yet seen it, grab a cup of coffee and give it a look.
Last Updated: August 28, 2018