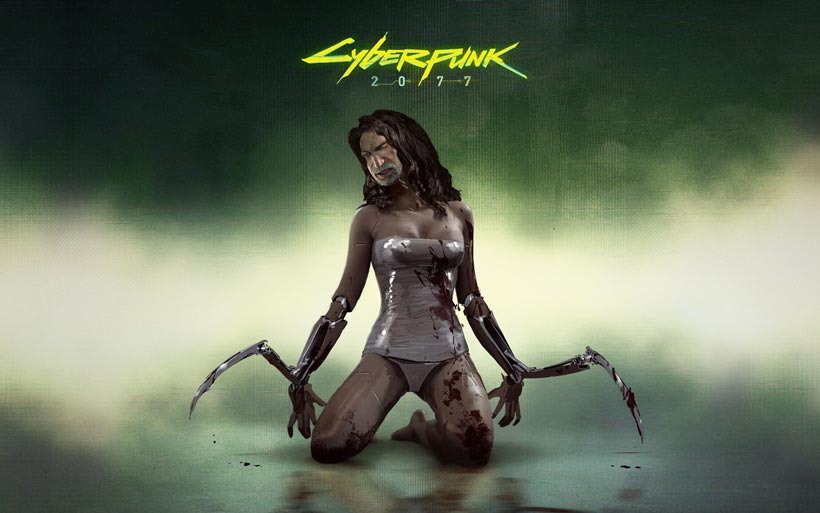 Last year, a small game by the name of The Witcher 3: The Wild Hunt was released. You might have heard about it, or even played it because it was apparently not terrible. In fact, it was quite the opposite according to the legions of fans who reportedly helped it ship 10 million copies of the game worldwide.
That's a massive achievement, but not unsurprising given just how big The Witcher 3 turned out to be. With details soaking up every pixel on the screen, a loyal fanbase and a world filled with side-quests that put every other game to shame, The Witcher 3 was ambitiously fantastic. And that's an idea that'll be seen in CD Projekt Red's next game, the upcoming Cyberpunk 2077.
According to CEO Marcin Iwinski in an interview with GI.Biz, the success of The Witcher 3 has given the CDPR team the resources to be "more ambitious on every single front, in the development and on the marketing side," with Cyberpunk 2077. For that sci-fi game, Iwinski and CDPR are looking at some of the most successful sandbox games of our age for inspiration: Grand Theft Auto and Red Dead Redemption.
Rockstar set the bar with their forays into sandboxes of western violence and heists in Red Dead Redemption and Grand Theft Auto V, ambitious titles that were developed and released when the developer was satisfied with them and earning a cult following in the process. That's what CDPR wants to emulate. "For us, it's never about money," Iwinski said.
Yes, we deliver results, but we always explain to our investors that we have a long-term perspective. They shouldn't expect us to annualise, or suddenly start releasing games just because there's a business opportunity. Fundamentally, The Witcher 3 has proven that… and right now, we have a lot of credit, so we should use that and take the time to make Cyberpunk something really meaningful for the whole industry. It has to reach the next quality bar, and I'm not talking just for us, but for the market.

If we look at our role models, what Rockstar is doing is amazing. It's not like, 'We have to ship a game or we may not hit our financial goals.' It's, 'Here's GTA V, and by the way, it's the best game ever made.' We're all looking forward to Red Dead Redemption 2, because you know they'll show something and you'll be like, 'Oh my god.'
Cyberpunk is tentatively scheduled for a release sometime between 2017-2021, most likely on current-gen platforms and PC. Although I'm already taking bets that we'll see it sometime in the late 2020s instead. Thing is, not a single CDPR fan will complain. They're happy enough to wait as long as they have to for the Polish studio to deliver on their ambitious promises.
Last Updated: April 28, 2016