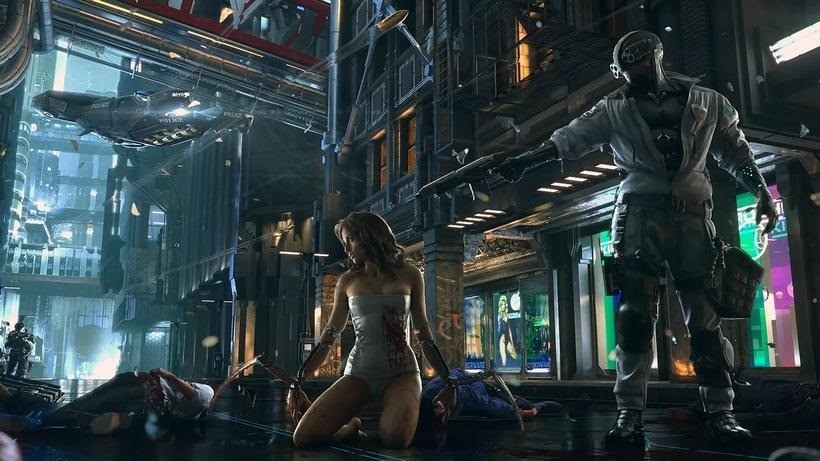 The Witcher 3 is a triumph. It's one of the better games I've played this year and does something few open world games manage to do; not kill players with the boredom of a billion uninteresting things to do. Even its paid-for DLC is excellent – with the first one, Hearts of Stone, garnering widespread critical acclaim.
Most of the team has moved on to the next game though; Cybernunk 2077. Thematically and aesthetically, it's going to be a very different sort of game to The Witcher 3 – though you'd expect given that game's success that the temptation would be to take the futuristic cyberpunk setting and transpose it atop The Witcher 3's framework – because that would still be a good game. But that's not what's happening.
Saying very little at all, CD Projekt RED's Lead Quest Designer for Cyberpunk Mateusz Tomaszkiewicz said that while they've definitely learned things making The Witcher 3 and will keep successful elements, Cyberpunk will offer a completely different experience.
"Definitely, we want to keep the things that were good about it [the quest design system] for Cyberpunk, and basically we don't want to change things that were working properly. So we will stick to the guidelines that were working.

I think there are things that we could have done better, so we will adjust it to Cyberpunk's requirements. Also, it's a completely different game, it's obviously an RPG as well, but it has totally different systems. We need to focus on making the gameplay fun in different ways than sword fighting is.

So I think we will have to adjust, but like I said, we will try to keep all the good things that we did on The Witcher."
We know very little about Cyberpunk. Like many games, films and books with a similar setting it'll focus on a dystopian futuristic world in which ultra-modern technology co-exists with a degenerated human society. It was announced in 2012 – and has no release date as yet. I wouldn't expect to see it until 2017 at the earliest.
Last Updated: November 2, 2015