I was just over at PS3Blog.co.za and noticed that they have posted about an upcoming PS3 game (Damnation), I actually don't know if it's cross platform, but if it isn't it could be the console mover that we have all been looking for.
It's apparently a cross between Gears and Prince of Persia/Tomb Raider…
Well they didn't say Tomb Raider but you take a look at the image above and tell me they haven't taken anything from Tomb Raider.
The rest of the game actually looks pretty awesome as well and really does make this a game worth looking out for.
The first thing I thought when I saw that first screenshot was DAMN… so the title is quite apt I guess.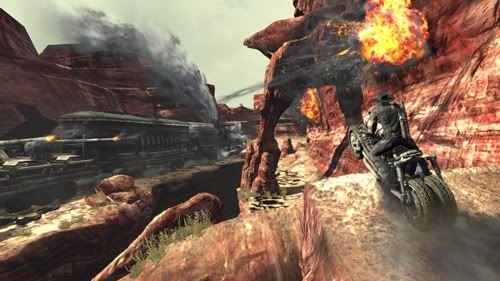 Last Updated: July 10, 2008