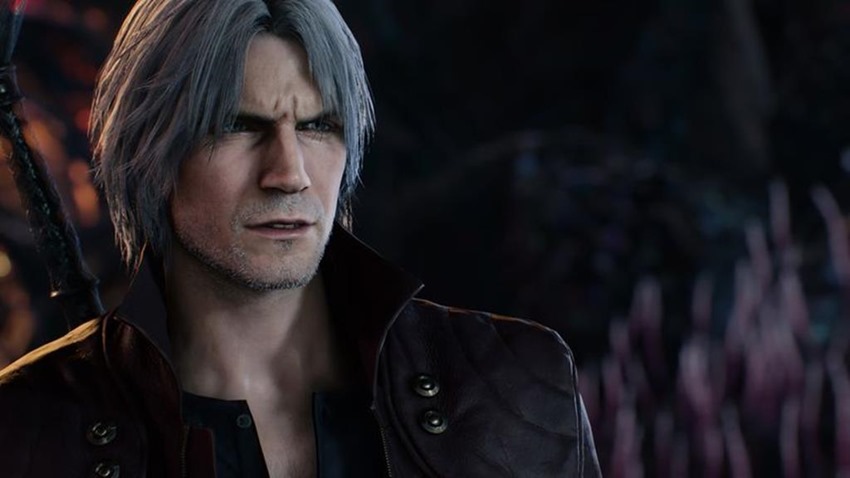 The microtransactions issue may be troubling, but there's still a lot of love left for Devil May Cry 5 as the sequel doesn't just see fan favourite demon-buster Nero return, but also the man who made the franchise ubiquitous with over the top action and style: Dante. Older and wiser, Dante is still a force to be reckoned with in Devil May Cry 5, a seasoned warror who hasn't slowed down at all in the years since he was last seen and can still dish out a heaping dose of punishment to any fiend who gets in his way.
So what makes Dante different when compared to Nero's rough and tough combat style? While Nero may be a perfect entry-point for newcomers whose more limited move-set hides a surprising amount of depth in the finer details of how he moves, Dante is tailor-made for the experienced devil slayer. He has various combat styles, can equip numerous weapons and the combos available to him staggering to say the least. "With Dante, when we approached evolving things with characters, we felt that taking stuff away tends to upset people," game director Hideaki Itsuno said to Eurogamer.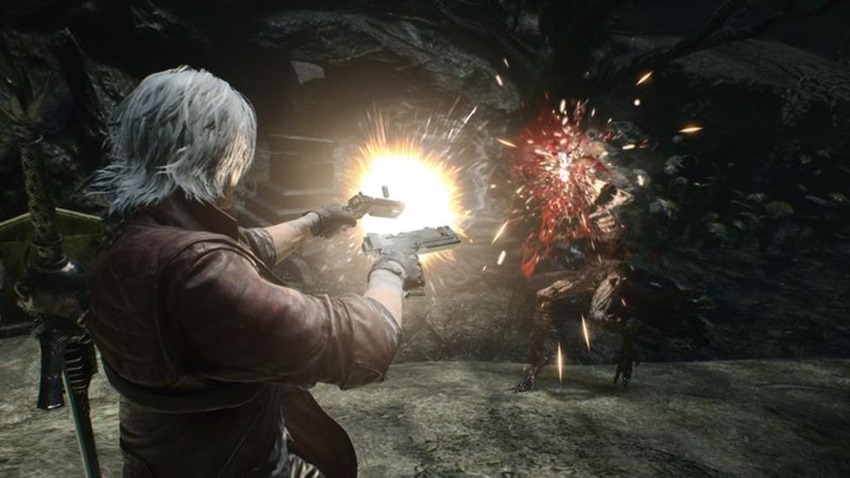 The big evolution with Dante, it's giving people the choice
So we tried to approach it from not taking stuff away – let's try and add stuff, and add stuff that's in the spirit of what everyone loves. With Dante, he has more weapons this time than he does in DMC 4. The interesting challenge there – for people who are really used to playing as Dante will be able to switch between three and four weapons on the fly, switch between multiple ranged weapons with one button and between multiple melee weapons with another button.

For some players that might be a little overwhelming. The big evolution with Dante, it's giving people the choice. If they want they can have load-outs for their equipment. Do I want all slots filled and cycle between those weapons? Maybe I just want two weapons, maybe I just want Cavalier and Rebellion and that way switching between them is super easy, it's just one button press, or maybe they want four but they want them in a specific order. Oh, and there's another big thing about Dante but that's a spoiler so I don't want to talk about it yet…
If Dante is anything like the character we got in Devil May Cry 4, then we're in for a treat. Even with the passage of time, that Dante was a force to be reckoned with, effortlessly switching between weapons and styles to deliver a sense of combat that other games still haven't managed to reach, let alone eclipse.
Now imagine that template, given a few years of advancements in video games and some of those sumptuous new visual features. I'm telling you now, this is the Dante's Inferno sequel that I've been waiting for.
Last Updated: September 25, 2018