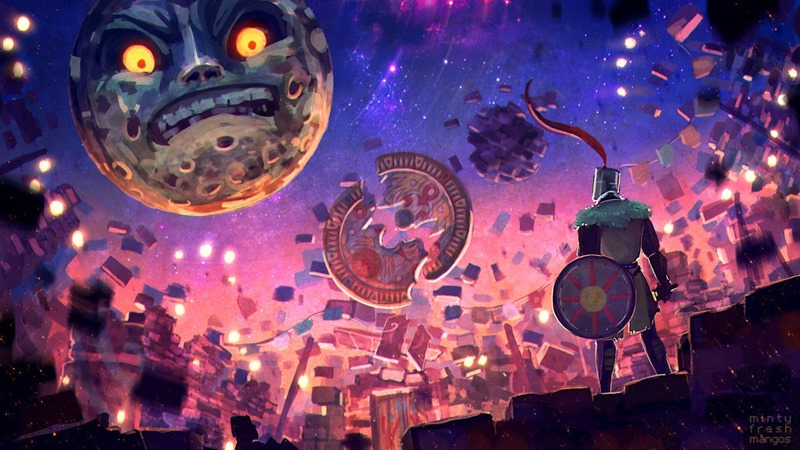 Every game ever made is somewhat derivative of what came before it. Metroid and Castlevania shared a similar DNA in the SNES days, any action game made after Batman Arkham Asylum all of a sudden had a "Press Y/Triangle to dodge" mechanic and Grand Theft Auto wrote the book for the sandbox genre.
And then there's the Legend of Zelda. Like a Brian May guitar solo, it's impossible to not recognise the style of a Zelda game, whether it be Ocarina of Time or Wind Waker. Over the years, The Legend of Zelda series has gone on to inspire plenty of other games, such as Darksiders and Okami. And also the Dark Souls series, believe it or not.
There's very much some shared DNA between the two franchises, even if they operate on wildly different scales and aesthetics. And it's also a comparison that Dark Souls series creator Hidetaka Miyazaki feels unworthy of. "When I was a student, The Legend of Zelda was truly monumental, so to be perfectly honest, I feel deeply unworthy of the comparison," Miyazaki said to Rolling Stone.
The Legend of Zelda and Dark Souls are different games belonging to different genres though, and they're guided by different concepts of game design. They don't need to aspire to the same ideals. If there are similarities, they probably stem from the fact that The Legend of Zelda became a sort of textbook for 3D action games.
And that's entirely fair. Beyond the actual entirely different look of the two franchises, Dark Souls still managed to distinguish itself by being the kind of game which would only be happy to hold your hand if you were prepare to have it chopped off by some sort of nightmare fuel boss. The inspiration may be there, but Dark Souls is still a far more calculated and purposefully cryptic in its design.
Although just imagine what it'd be like if From Software got to build a Zelda game for Nintendo.
Header Image: Minty Fresh Mangos
Last Updated: October 6, 2016