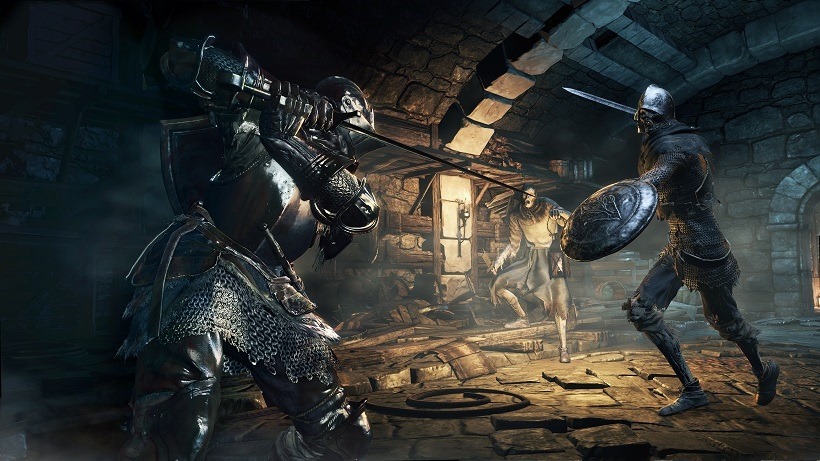 Dark Souls might be bowing out for good when it launches this April, but there's every indication that the tough as nails RPG is planning to make it a memorable one. With improved combat and some truly horrifying bosses, Dark Souls III is amalgamating some of the best elements of Bloodborne and past Souls entry to (hopefully) deliver the best experience in the franchise yet. And if you're playing on PC, you're going to experience it at double the framerate too.
Now you're probably asking why a game running at 60fps on PC is news. It shouldn't be honestly – most titles come with support for 60FPS and higher) out of the box. Dark Souls however, has been a bit different. The first Dark Souls was locked to 30FPS on PC (until modders got their hands on it), although the second one did – sort of. Dark Souls II was notorious for having several issues tied with the higher framerate – making it clear that some of the game's most crucial system were tied to the speed of a much lower framerate.
These past missteps fuelled a rumour earlier this week that Dark Souls III would be returning to a locked 30FPS, but Bandi Namco took to Twitter yesterday to set things straight. Dark Souls III will come with 60FPS support at launch – and hopefully this time without the caveats.
Forget what you've heard. #DarkSouls3 will run at 60 FPS on PC! https://t.co/h8O21GTxR8

— Dark Souls (@DarkSoulsGame) 10 March 2016
Dark Souls III looks to be rounding out the engrossingly extensive lore that has permeated through the past two titles, making it a treat for those who have taken as much of it in as possible when not dying. I'm a particular fan of the brisker pace of the combat, even if it's nowhere near the pace of previous From Software title, Bloodborne.
Dark Souls III is out on PC, Xbox One and PS4 next month. Praise the sun.
Last Updated: March 11, 2016