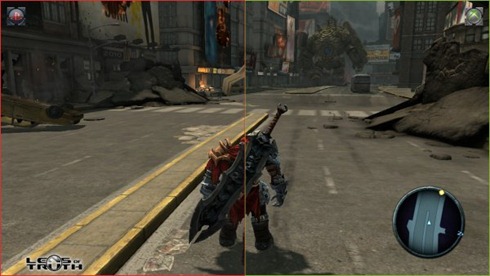 It's time for the first graphical head to head of 2010 and with the PS3 generally losing the cross platform comparisons it will be interesting to see if it can start 2010 off with a bang.
First up it is worth mentioning that the guys at Lens of Truth were hard pressed to find any graphical difference between the two games with one of them even going so far as to go back and confirm that he didn't have two screenshots from the same game.
Also there are no load screens in Darksiders with all loading happening behind the scenes during logical cut scenes and mini loading occurring on the fly, pretty much in all respects this game is a testament to how you should make cross platform games.
However there was one difference which helped to choose a winner and this was in the performance category where the Xbox 360 version had far more noticeable screen tearing as well as the odd hiccup here and there which affected gameplay.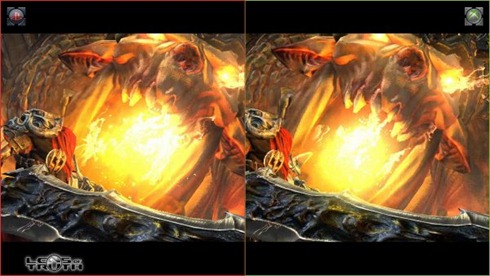 So in the first cross platform comparison of 2010 the PS3 takes the rewards.
On a side note the Xbox 360 version of Darksiders is now available locally after a stuttering start where the PS3 version initially only managed to make it to the retailers. Must have been an omen.
Source: LensOfTruth
Last Updated: January 14, 2010