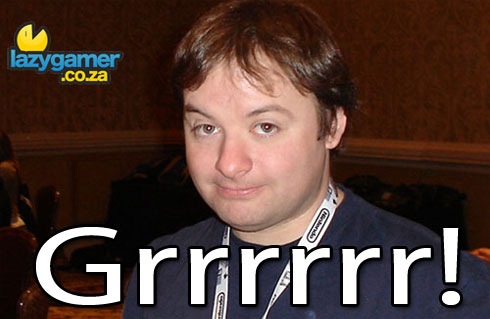 David Jaffe is a man most known for making games about very angry bald Greek Anti-Heroes and dudes in cars crashing in to and shooting rockets at each other.
Not exactly the most high brow stuff, but pretty entertaining games! He's also a man known for being outspoken – and his latest outburst, sparked by a fan saying they preferred gameplay over narrative – show he's just fine with not making games with strong narrative.
"…Reality is, we work for the gamer and we want them as happy as they can be. We will push as hard as we can to get it perfect for every gamer until the time has simply run out… That said, I agree…  SO F*CKING SICK of artsy fartsy in this industry. Get f*cking over yourselves bitches."
I have to say I'm divided. I like good gameplay just as much as the next guy – but these days, without a compelling narrative I find myself losing interest in a game pretty quickly. It tends to be a good story that keeps me playing. Games like Uncharted 2 and Arkham Asylum  managed to combine the two quite nicely.
I've even enjoyed some of the more pretentious artsy games like Flower and Braid. Still, some developers do need to sit back and realise that they're making games, and not high art.
Source : Twitter
Last Updated: June 23, 2010