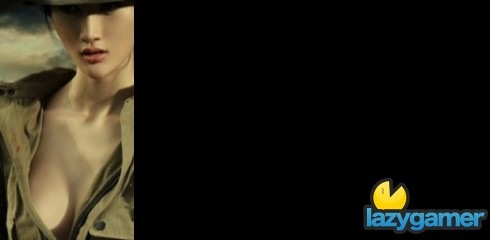 I put up a quick post a few months back about Evony's adverts degenerating into simple attempts at selling sex a few months back and low and behold that simple post has now racked up over 200 000 impressions. So just imagine how well the advertising campaign itself worked.
Evony themselves have now claimed to be stepping away from such seedy advertising but in an attempt to repeat that success we are reporting on the degenerate Dawn Of Nation advertising that is plaguing the web at the moment.
So far I have 3 examples to show you and yes I will keep it updated if I get to see more of these awesome ads around.
Take 1 – Sold.. seriously do we need any more

Take 2 – I preferred the zoomed in version above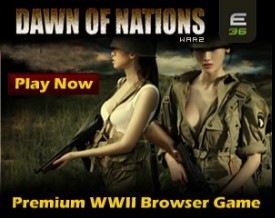 Take 3 – It's a nurse… with a gun… and a hotty in a tanktop. Sold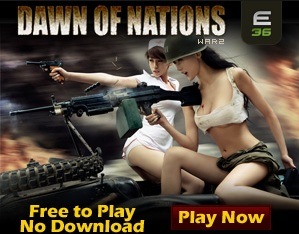 Take 4 – Hello Nurse

What's the game about? Honestly I have no idea but I am willing to bet that it doesn't include half naked oriental ladies shooting guns.
Last Updated: May 19, 2010