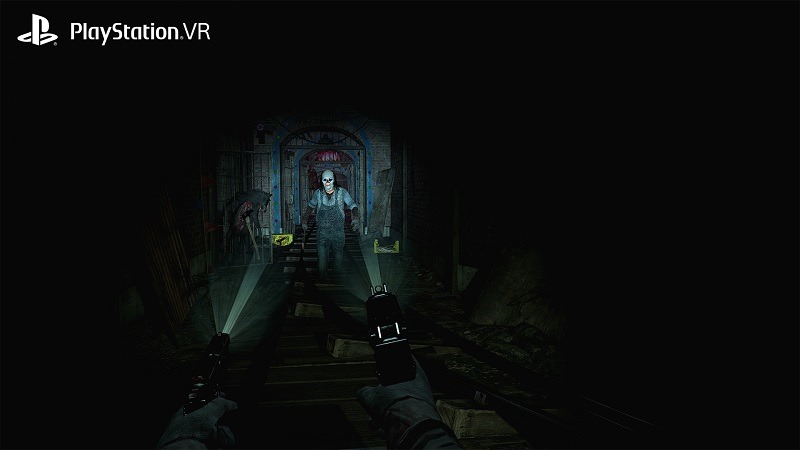 My favourite PlayStation VR game at E3 was definitely Until Dawn: Rush of Blood. It proved to be an incredibly enjoyable and immersive experience, and despite not being a big fan of horror titles, I found myself yearning to play more once my demo concluded.
I did, and still do have my doubts however. Being a horror on-rails shooter, Until Dawn: Rush of Blood will likely provide a fantastic experience the first time around. Playing it over and over again will surely see it losing its charm and chills though, right?
Wrong. The team behind the title, Supermassive Games, are working to make sure this isn't the case. This is according Executive Producer Simon Harris, who shared his thoughts over on the PlayStation Blog (via VG247).
One of the first things that hits you when you try PlayStation VR for the first time is that the experience of playing a game in this way is completely unlike anything you have seen or played before. The fact that you are immersed into a game world, and get to interact with it on what feels like a personal and intimate level, is quite incredible.

With Until Dawn: Rush of Blood being a horror title, this immersion also operates at a second level – triggering your fear and adrenaline to provide an incredible rollercoaster ride. We know you'll love your first playthrough of the game then, but what about replayability? You'll be pleased to know this was a key consideration in our level design. We wanted to craft an amazing initial experience and then ensure we had plenty of aspects to each level that reward and support players who come back to the game time and time again. And how did we do this? Scoring, secrets, routes and skill levels.
I don't care for scoring personally, but I do like the sound of different routes and secrets. That's the sort of stuff that'll definitely have me coming back for more.
As Zoe pointed out though, replayability was promised in Until Dawn, and that wasn't quite the case. In her own words:
Until Dawn gave me plenty of scary experiences for a good couple of hours. However, it simply couldn't maintain that fear factor for the full game and the replay elements aren't as compelling as I'd hoped they would be
With Rush of Blood being an on-rails shooter however, maybe playing certain sections again to discover alternate paths and secrets will be more streamlined and less cumbersome. I really hope that's the case.
Last Updated: September 8, 2016