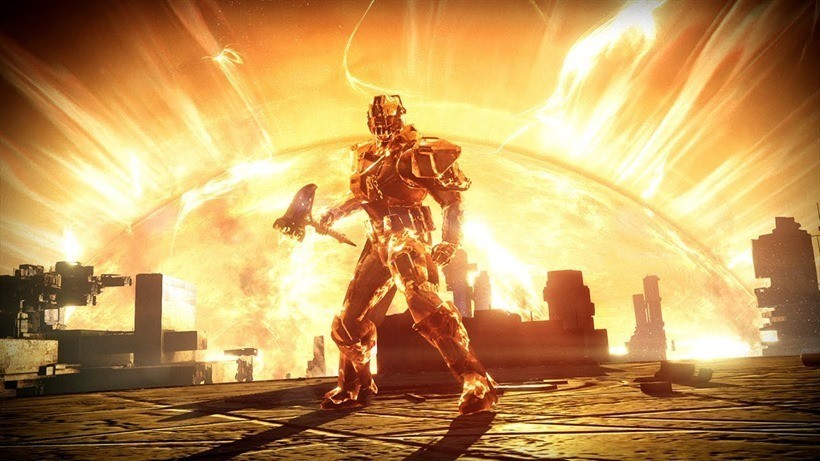 As the greatest musician of all time Dewey Cox once warbled, the times they are a'changin'. Expansions used to be big money for games, guaranteed slices of extra entertainment that could stretch an experience out a few more hours and then some. But in a world where nothing is certain these days, it's time to look at other avenues of earning some coin while keeping your fans engaged.
And Destiny is behind that lately. Less DLC, more events. We've had two such events already in the form of the Sparrow Racing League and the Festival of the Lost. And clearly it's working, because it looks like a third experience is arriving later this month. Hell, you might have spotted it already. In a recent email from Bungie urging players to haul ass and get some free Strange Coins, Motes of Light and an emblem, the "Days of Dawning" was hinted at. Here's said email snippet:
Adding fuel to the fire like a terrible new challenge in an episode of The Cube if I was in charge, the Destiny database was also updated with new items that referred to "The Dawning". Here's the list of items:
Bungie also previously mentioned that the first event of 2016 would be similar in size and scope to the Festival of the Lost, a Halloween-inspired holiday that had guardians jumping off of the tower for inside-joke giggles and rewards while wearing an Atheon mask. They've also alluded to the second event of the year being the biggest yet.
Of course, that all remains to be seen. Expect more details when the Bungie Update resumes from January 21. GOOD MORNING!
Last Updated: January 11, 2016