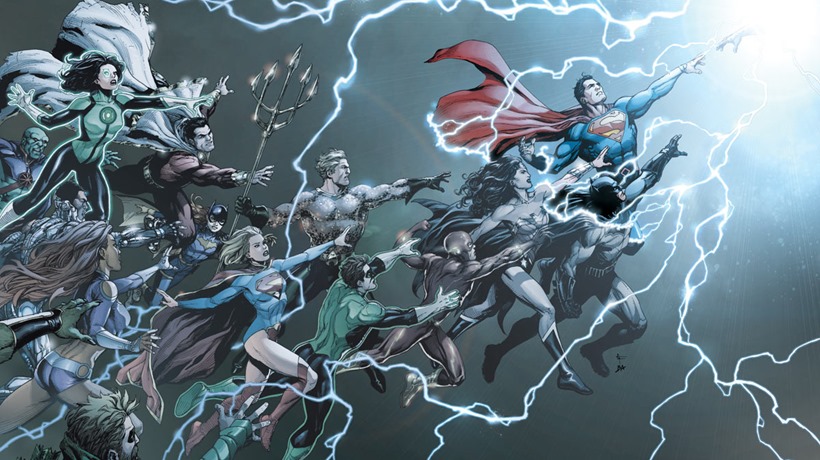 There're two kinds of reboots when it comes to comic books. You can hype the industry up with a mini-series event that is years in the making and ready to sweep decades of continuity under the comic book rug, or you can go for a creative reboot. One that cycles in new teams of artists and writers for fresher events and stories.
That's the idea behind DC's Rebirth event, which is looking to reconnect with fans and to find the sense of awe and wonder that has been lost since the New 52 universe kicked off five years ago. It's a tweaking of an established universe, one that streamlines it further and sets up the DC comic book world to be more in touch with fans, while moving characters forward.
"Someone asked, "Is this as ambitious as the New 52?" I think Dan had a great point which is it's more ambitious because with the New 52 we needed a break, we needed to move these characters forward," DC Co-Publisher Jim Lee said to CBR.
This time around we're really focusing on story and character and making sure that we're still sticking with the New 52, but making sure that we haven't jettisoned things from the past that we might have thrown out with the bathwater initially. Geoff Johns has put an enormous amount of time in with all the different writers of the books and all the editors to make sure they understand the characters and the premises.

We actually have charted out six months to a year of each title, so in many ways there's a more coherent vision of the universe going forward as we launch with "Rebirth" and go forward.
"For me, for the time that I've been at DC, my two seminal moments are the lead-in — that "Countdown to Infinite Crisis" and the "Infinite Crisis" period of time that gets you to the New 52, and then the launch of [New] 52," fellow co-publisher Dan DiDio added.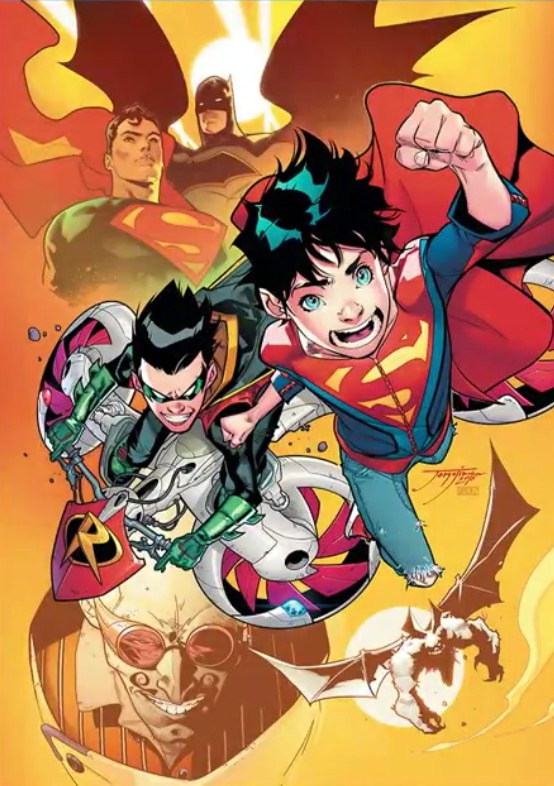 Both have a very distinct — one is about a real cohesive operating universe that really runs in lock step with each other that really builds a world. And with New 52 it was really a cold start, in some way some things worked from before, some things were new from before and it was really double paddles to the system and really jump starting the line.

What we've done with this is we've really taken both things out. We've taken what really worked with the continuity of that "Infinite Crisis" period and then taking the freshness and newness of the New 52 and pulling them together. Rebirth, for me, is an amalgam of — at least in my period of time — of everything we've been working on to this point.
That's not a bad comparison to make and aspire to. After the massive Infinite Crisis event that saw a parallel universe Alexander Luthor go mad with power and use the corpse of the reality-eating Anti-Monitor to literally squish dimensions together until he could find a perfect combination to call home (Comics!), DC kicked off a new era under the "One Year Later" banner.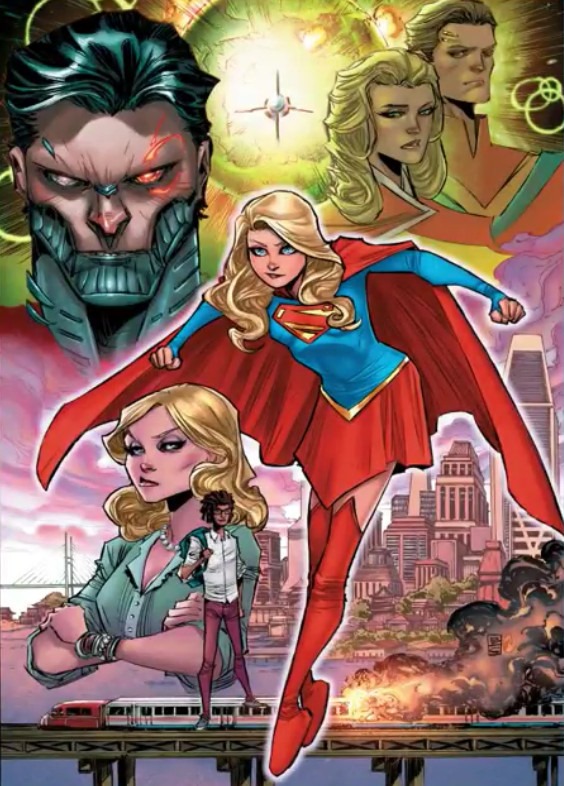 These were some of the best comics that DC had ever produced. Batman had left Gotham for a year, rebuilding himself as he retook a familiar journey, Superman had been powerless and enjoying life as an ordinary person for months and Wonder Woman had gone undercover. Great stories, with revitalised characters that gave a familiar universe a boost.
And according to DiDio, Rebirth was born out of a very visible disconnect with their fanbase. "We went to New York Comic Con and we did a panel and we had all our best talent on it. … Not only did when the panel portion ended did half the people leave, when we did the Q&A portion nobody had questions about story," DiDio said.
They asked about superficial material or something else that had nothing to do with the fact that you read the book and you were excited about what happening in there and what was happening to your characters. That was one of the first times I felt that disconnect with our core fanbase, and it scared me. If we can't connect these people and they're fading away then there's no one to buy our books. That's when we sat down and said, "Let's redouble our efforts. Let's connect with our core and then build out from there."
Rebirth has a massive line-up of talent for the upcoming relaunch, which was revealed at WonderCon. Here's the full list of teams that'll be tackling the line-wide event:
JUNE: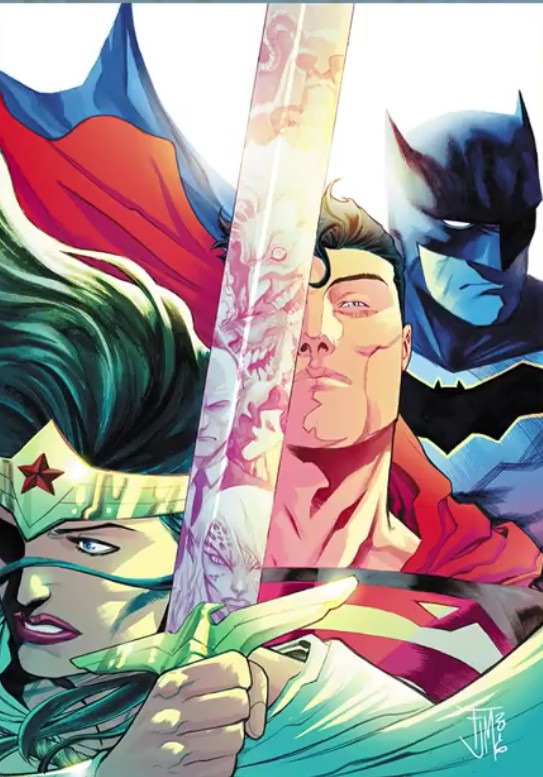 New #1 Issues (Shipping twice monthly):
AQUAMAN #1, W Dan Abnett and Brad Walker, A Brad Walker, Jesus Merino, Phil Briones
BATMAN #1, W Tom King, A David Finch and Mikel Janin
THE FLASH #1, W Joshua Williamson, A Carmine Di Giandomenico and Neil Googe
GREEN ARROW #1, W Ben Percy, A Otto Schmidt and Juan Ferreyra
GREEN LANTERNS #1, W Sam Humphries, A Robson Rocha and Ardian Syaf
SUPERMAN #1, W Superman: Peter Tomasi and Patrick Gleason, A Patrick Gleason and Doug Mahnke
WONDER WOMAN #1, W Greg Rucka, A Liam Sharp and Nicola Scott
New Issues (Shipping twice monthly):
ACTION COMICS #957, W Dan Jurgens, A Patrick Zircher, Tyler Kirkham, Stephen Segovia
DETECTIVE COMICS #934 Detective Comics: W James Tynion, A Eddy Barrows and Alvaro Martinez
JULY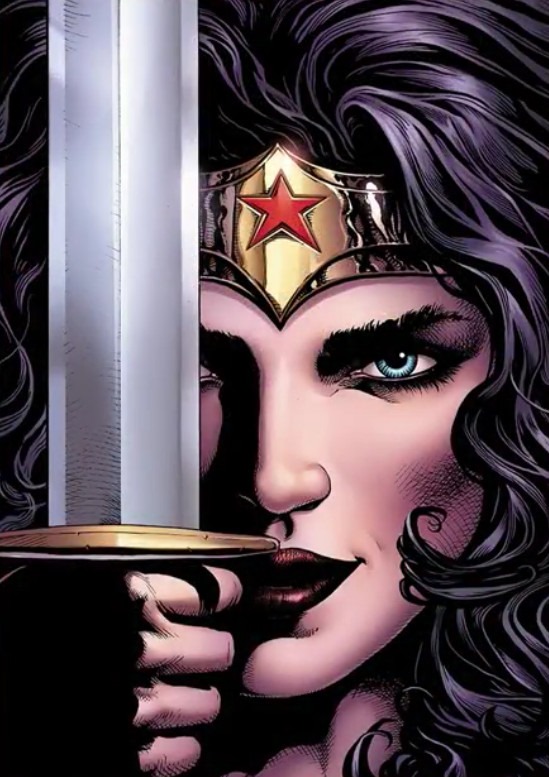 New #1 Issues (Shipping twice monthly):
HAL JORDAN & THE GREEN LANTERN CORPS #1, W Robert Venditti, A Ethan Van Sciver and Rafa Sandoval
JUSTICE LEAGUE #1, W Bryan Hitch, A Tony Daniel and Fernando Pasarin
NIGHTWING #1 Nightwing: W Tim Seeley, A Javi Fernandez and Marcus To
New #1 Issues (Shipping monthly):
BATGIRL #1, Batgirl: W Hope Larson, A Rafael Albuquerque
BATGIRL & THE BIRDS OF PREY #1, W Julie and Shawna Benson, A Claire Roe
THE HELLBLAZER #1, Simon Oliver, A Moritat
RED HOOD & THE OUTLAWS #1, Scott Lobdell, A Dexter Soy
THE SUPER-MAN #1, W Gene Yang, A Viktor Bogdanovic
TITANS #1, W Dan Abnett, A Brett Booth
AUGUST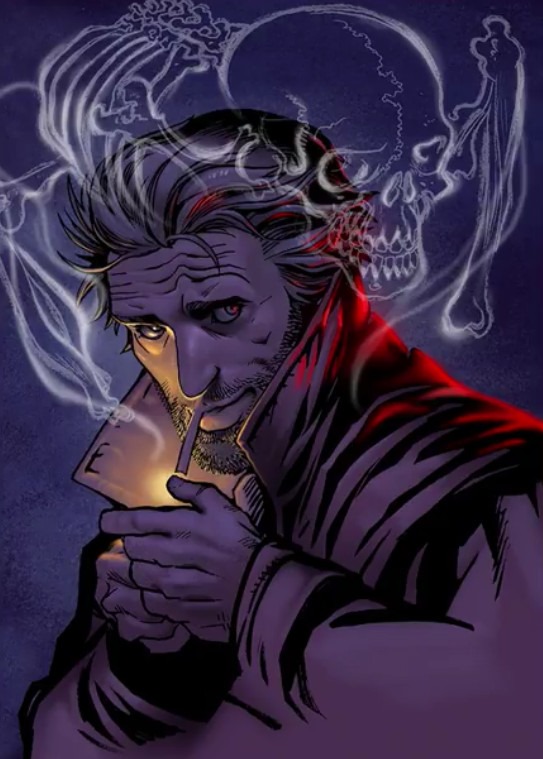 New #1 Issues (Shipping twice monthly):
CYBORG #1, W John Semper, A Will Conrad and Paul Pelletier
DEATHSTROKE #1, W Christopher Priest, A Carlo Pagulayan, Igor Vitorino, Felipe Watanabe
HARLEY QUINN #1, W Jimmy Palmiotti and Amanda Conner, A Chad Hardin and John Timms
JUSTICE LEAGUE AMERICA #1 (The creative team for this book remains under wraps.)
SUICIDE SQUAD #1, W Rob Williams, A Jim Lee and Philip Tan
New #1 Issues (Shipping monthly):
BLUE BEETLE #1, W Kieth Giffen, A Scott Kolins
EARTH 2 #1 (The creative team for this book remains under wraps.)
GOTHAM ACADEMY: NEXT SEMESTER #1 (The creative team for this book remains under wraps.)
SUPERGIRL #1, Supergirl: W Steve Orlando, A Brian Ching
SUPERWOMAN #1, Superwoman: W Phil Jimenez, A Phil Jimenez and Emanuela Lupacchino
TRINITY #1, Trinity: W Francis Manapul, A Francis Manapul and Clay Mann
SEPTEMBER
New #1 Issues (Shipping monthly):
BATMAN BEYOND #1, W Dan Jurgens, A Bernard Chang
SUPER SONS #1 (The creative team for this book remains under wraps, but DC did reveal that it would be about "son of Superman meets son of Batman.")
TEEN TITANS #1, W Ben Percy, A Jonboy Meyers
Last Updated: March 29, 2016