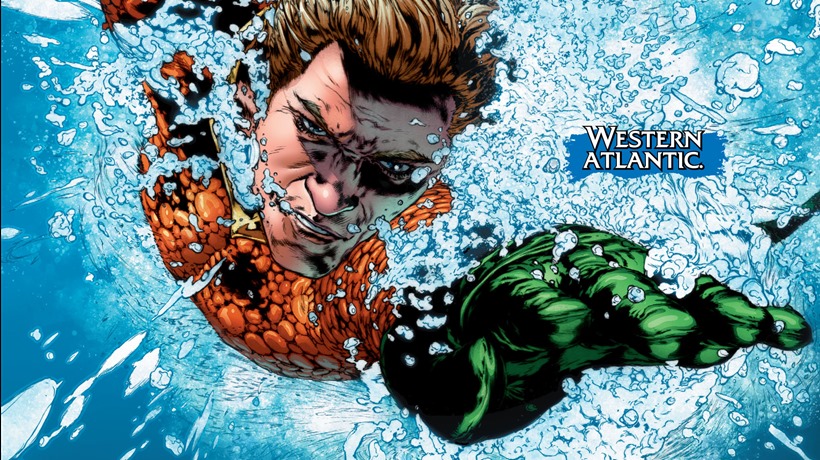 If there's any one hero in comic books today with the most undeserved reputation, it has to be Aquaman. For many people, he's the very embodiment of comic books at their silliest. A hero of the seas who was lampooned countless times over the years as being a completely ineffectual fish out of water who could strike up a conversation with any oceanic wildlife. Being Aquaman, isn't easy.
And writing new adventures for the ruler of the seven seas, isn't any easier. Over the years, numerous attempts have been made to restore Aquaman to a position of respect and awe. The 1990s made him extreme, chopping off a hand and growing a beard, while further adventures saw him become a mystical guardian and a sovereign who had to deal with internal strife in his kingdom.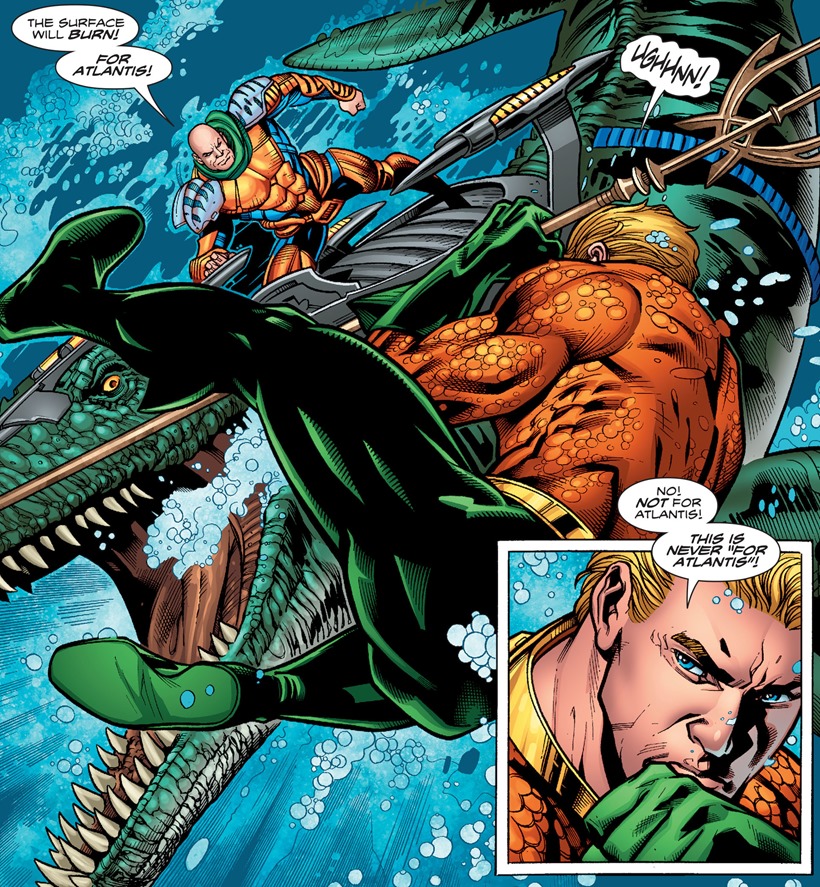 And even with some of the best writers around, people still consider Aquaman to be a joke. Something that his DC Rebirth issue is well aware of, and acknowledges.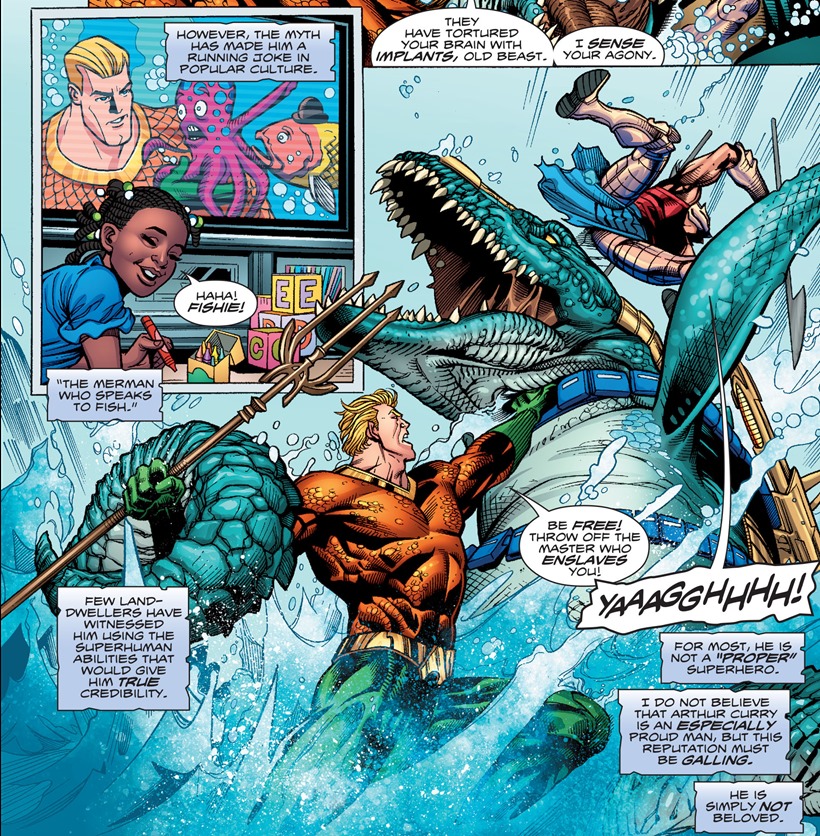 Thing is, if you're reading Aquaman, you don't need to be reminded of this. You've thrown down some cash, because you already know that Arthur Curry is one of the greatest heroes around, a guardian of two-thirds of the planet who has to endure endless mockery on a daily basis from the world around and above him. That's a plot thread that doesn't need to be re-examined yet again. We get it, Aquaman is actually kickass.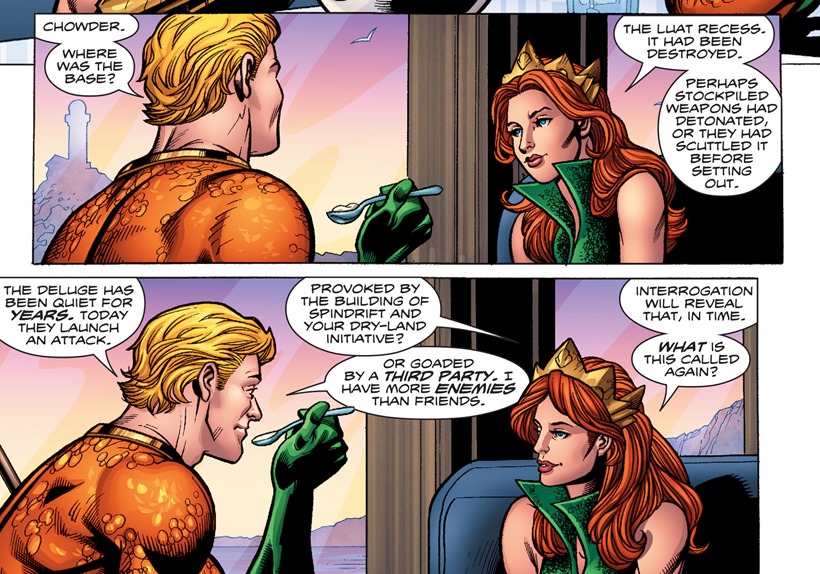 And that's what this issue was lacking. While everyone around Aquaman is ready to drop some exposition bombs on the audience, there's very little character work being done on the lead himself, save for a small scene at the end between Arthur and Mera. Moments like this, where you get to see a very human king who has to deal with daily challenges, make for a more appealing character.
Hopefully with the plot setup established, we can see one of the DCU's most capable heroes lead the way out of that jokey past that people are so fixated on. It's still a solid setup for a new era in the life of Aquaman, with the mandatory plot tease at the end as a familiar foe returns yet again.
Last Updated: June 9, 2016