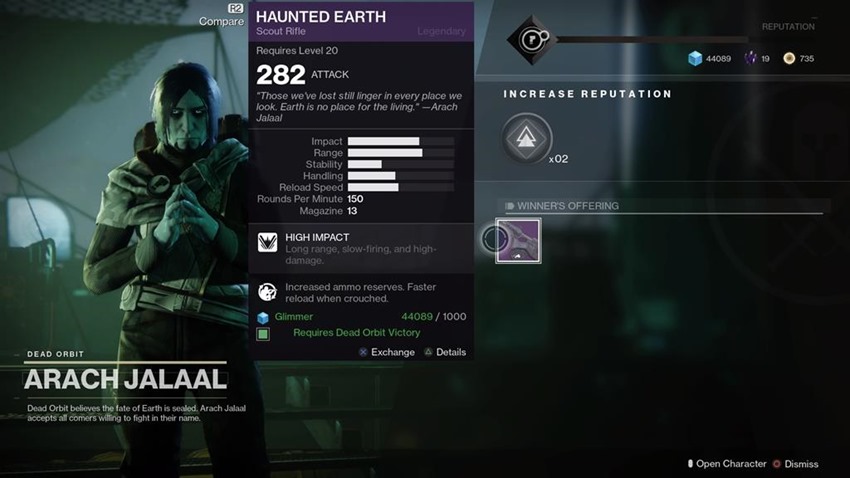 Congratulations! If you've spent the last week proudly waving the flag of a group of intergalactic Goths who seek a new planet on which to settle and not have to worry about having their Sunday lunch shot up by a roving gang of Fallen scavengers, then this is a good week for you. The first Faction Rally of Destiny 2 has come to a close, and the winners by a clear margin are: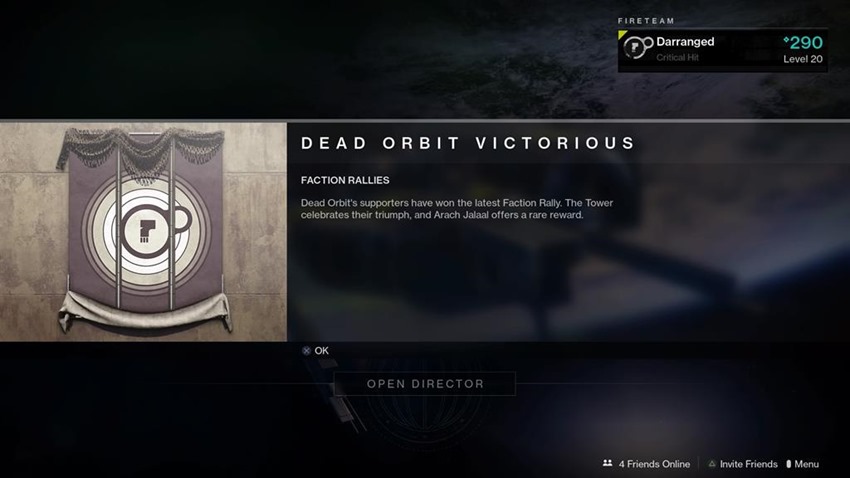 Dead Orbit. Because y'all have class. The last week required players to head out into the wild and shoot Red Legion in the face until they gave up their goods, earning your faction of choice points along the way. Dead Orbit came out on top, which means that you also got a bonus: A fancy new Legendary scout rifle which Arach Jalaal would sell off for a measly 1000 Glimmer. Suck it, Future War Cult and New Monarchy supporters.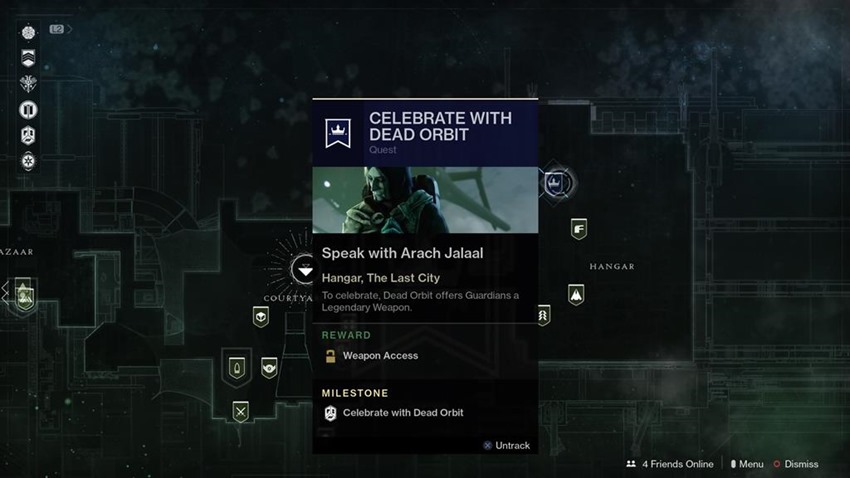 Haunted Earth is a neat scout rifle, well worth the purchase. Not the quickest gun on the block, it's still well good at popping Fallen heads and Vex juice pods so go on and grab it already. Here's a rundown of its build: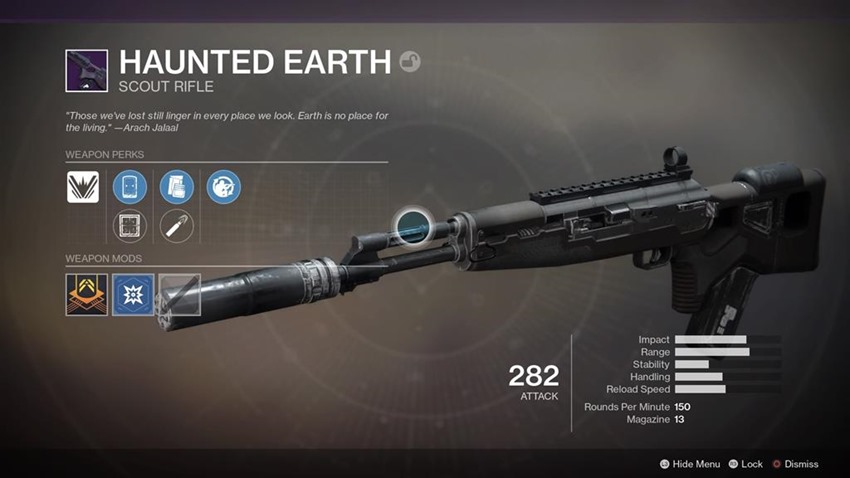 High-Impact Frame – Slow-firing and high-damage. This weapon is more accurate when stationary and aiming down sights.
IS 5 Circle – Circular iron sights. Short zoom. Greatly increases handling speed.
Model 6 Loop – Red-dot. Medium zoom. Increases range and handling speed.
Tactical Mag – This weapon has multiple tactical improvements. Slightly increases stability. Increases reload speed. Slightly increases magazine size.
High-Caliber Rounds – Shots from this weapon knock the target back farther. Slightly increases range.
Field Prep – Increased ammo reserves. Faster reload when crouched.
In other Destiny 2 news, a new hotfix has done some housecleaning. Here's the full list of fixes:
Destiny 2 hotfix 1.0.3.1 patch notes
Items
Fixed an issue in which players could lose access to the Veteran's Transmat Effect by deleting characters
Fixed an issue in which clan engrams would grant Trials of the Nine and raid rewards at only 10 Power
Fixed an issue in which the action button on Faction Rallies emblems displayed Discard instead of Store
Quests: Fixed an issue in which progress for the Exotic Quest Step "His Highness's Seal" was not incrementing properly
Raid
Fixed an issue in which raid milestones would not show for some players after the weekly reset (This didn't affect any raid rewards)
Fixed an issue in which players could enter a state where they are continuously killed if they finish a raid encounter at the exact moment of failure
Crucible
Added invisible physics to all stairs in The Dead Cliffs to allow grenades to bounce properly
Adjusted spawning system values to reduce the frequency of players respawning into dangerous situations on all maps
Added invisible physics and kill volumes to keep players inside the intended playable area on the following maps:
Eternity
Altar of Flame
Emperor's Respite
Legion's Gulch
Javelin-4
The Dead Cliffs
So, with the first Faction Wars done, who will you support in the next one? I'm kind of after the gaudy Future War Cult equipment next. Yes, it's tacky and ostentatious. I must have it.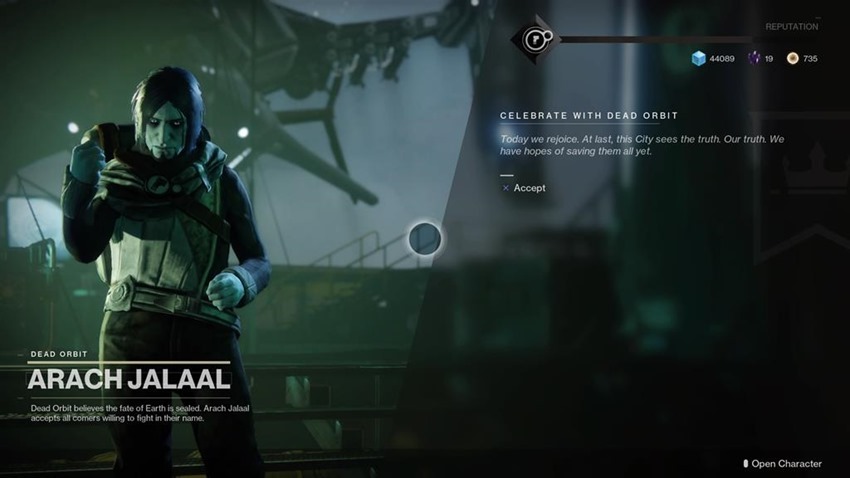 Last Updated: October 4, 2017