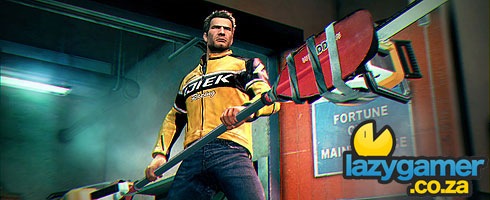 Did you love the original Dead Rising? Despite its polarising save mechanic I had a great time – and I'm looking very forward to a return to killing John Romero styled zombies. Capcom have finally given the game's sequel a release date – August 31st in North America, September 2nd in Japan, and September 3rd in Europe.
Xbox 360 owners will have the long wait for the game sweetened a little though.
Announced at X10 was the fact that the 360 will be home to an exclusive prologue that fills in the gap between the first and second games. Called Dead Rising : Case Zero it'll be available on Xbox Live before the the game proper hits retail shelves. No word on how big the download will be or what cost will be involved yet.
Here are a few videos from X10 – to whet your appetite (for brains, presumably)  courtesy of IGN.
Last Updated: February 12, 2010