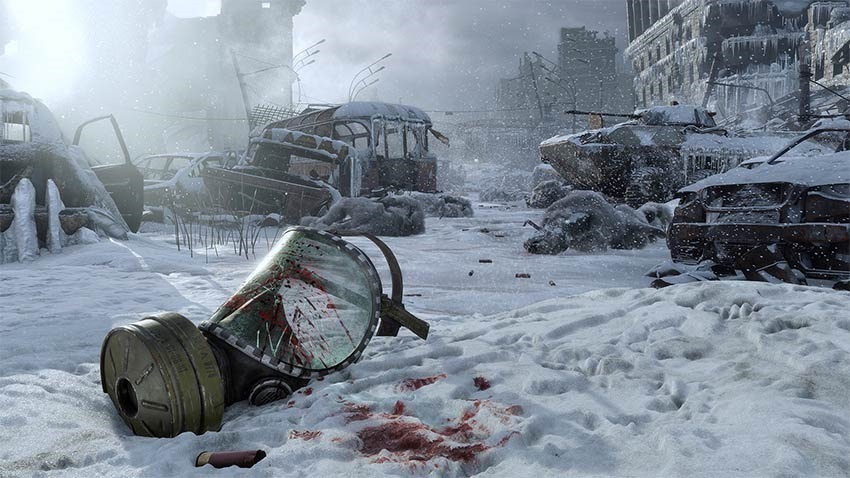 Right now, if you want to buy Metro Exodus on PC, you have to buy it through Epic's Game Store. Originally, the game was to be available on Steam, but since the exclusivity deal between Epic and publisher Deep Silver, only pre-orders for the game were honoured on Valve's platform. Because the deal happened quite close to the game's launch, physical PC copies of the game which would have shipped with Steam licence keys got switched out for Epic ones.
What happened to those already generated and printed Steam keys? Apparently, they were stolen from the factory that does the printing and sold on dodgy third-party key reseller sites. Deep Silver has now deactivated those keys, meaning that if you happened to buy one of them, you've just lost access to Metro Exodus.
"We have been made aware of illegal stolen keys being sold by an unofficial key reseller," the publisher said on Steam. "These keys have been obtained illegally from the factory where physical key printing had taken place prior to the announcement of exclusivity with Epic Games, due to the criminal nature of these keys, all unlicensed keys have been deactivated and activation/download of Metro Exodus without the executable file is no longer possible," it said.

"In addition, the software will be removed from the Steam library of any players using an unauthorised code. The keys being sold on this platform are stolen goods, and are therefore illegal.
If you had one of those keys, Deep Silver suggests getting a refund from the hive of villainy you purchased it from.
"If you have been affected we strongly recommend you contact the seller who sold you the unlicensed key and demand a refund."
Later in the thread, the publisher said that the keys had their binaries disabled so weren't updating in steam, which is how they cottoned on to the fraudulent keys.
"We were not aware that [the stolen keys] had gotten into the wrong hands," it added. "The binaries were disabled on these keys from the beginning, the community brought it to our attention that the games they had from the reseller were not updating. After an investigation we have become aware that they were stolen."
This is yet another cautionary tale about using unofficial key resellers. If the price for a brand new game is too good to be true, it probably isn't. Or it is, but it's been stolen. If you want Metro Exodus on steam, it'll be available on that platform in 2020.
Last Updated: April 1, 2019