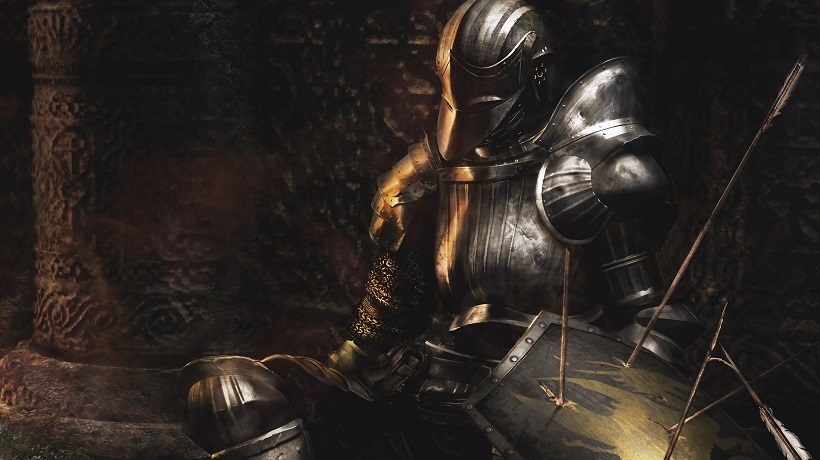 Back in 2009, the gaming world was rocked by the arrival of a incredibly difficult, overly obtuse and addictive;y engrossing RPG called Demon's Souls. First released in Japan and then to the rest of the western world nearly a year later, the From Software RPG was a surprising hit outside of its homeland. RPG lovers flocked to the gruelling experience, and the game that spawned the likes of Dark Souls and Bloodborne is still held in high regard today.
So it's no surprise that some people would love a remaster of the PS3 exclusive, but director Hidetaka Miyazaki says the decision isn't up to him. Clarifying some earlier statements he made on the possibility of a remake, Miyazaki explained that the rights to the game (and franchise) actually belong to Sony.
"It seems like there was a misunderstanding in a previous interview in relation to a remake or a remastering of the game, so let me reiterate here. The Dark Souls series is Bandai Namco Entertainment's IP, and Demon's Souls and Bloodborne is Sony Interactive Entertainment's IP. Hence, the decision to do a remake or remastering is under their jurisdiction. For me and for From Software, I don't think we'll be involved with their happening, but it could happen through another developer."
Form Software previously brought the Dark Souls series to the current generation of consoles with a slightly remastered collection, but it seems Miyazaki isn't confident the same will happen with Demon's Souls. If Sony does decide to go ahead with it, it's unlikely From Software will be roped in for development duty. Miyazaki has already expressed his intention to move onto something new, and often the developers of the original aren't really required for a remaster job.
Demon's Souls still stands as the one From Software game that I've been scared to try again, especially because of its complex world neutrality systems and arguably clunky combat. It was a marvel at the time in 2009, and an experience that essentially created a sub-genre of RPGs. A remaster might get me, and many others, back into it – but if it does happen it's not going to be for a while.
Last Updated: July 11, 2016