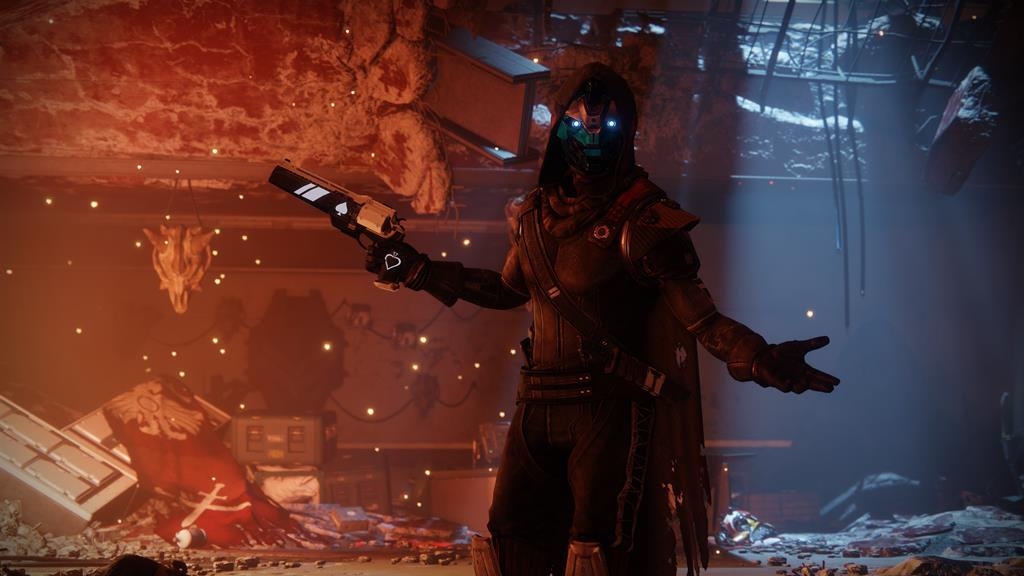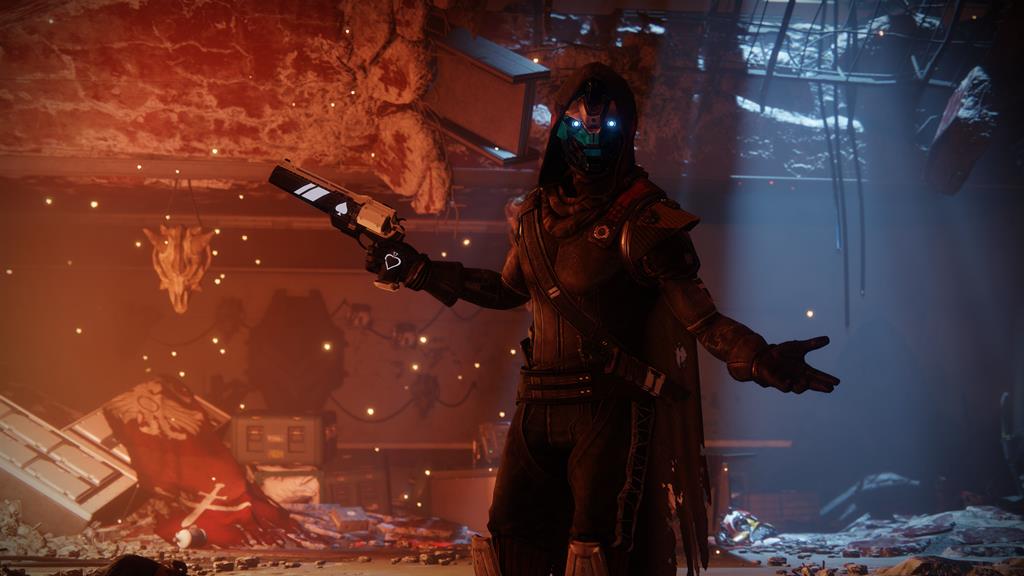 For every season, burn burn. I applied a Solar mod to Uriel's Gift so burn burn burn. You shot me in the back so burn burn burn. The Byrds are probably spinning in their graves as I butcher their lyrics like a hopeful on an episode of Idols something that rhymes with burn maybe spurn churn yearn. Destiny 2's a fab game, but beyond many quality of life improvements and an actual story to follow, players wanted something else:
A reason to return and avoid going through the motions. Developer Bungie has been well aware of that potential weakness inside of Destiny 2, promising its fanbase that the next couple of years wouldn't be a case of the social space gathering dust between the release of bigger expansions. At Twitchcon over the weekend, the team behind Destiny 2 outlined those plans.
Here's a rundown on them while I avoid being sued by the estate of the Byrds.
Seasons
With a quartely schedule, each of Destiny 2's four seasons will feature its own content theme that includes new gear, Sparrows and more. We're already nearing the end of season 1, with the Curse of Osiris expansion heralding the start of season 2. So what's happening in each quarter, beyond the quest for more gear and cosmetics?
Each season will also pack in changes to the sandbox of Destiny, fine-tuning the experience further and keeping the playing field as level as possible as developer Bungie keeps a close eye on the numbers of every bullet spent and every subclass utilised in order to make necessary changes to the metagame.
Bungie also wants to make these seasons more meaningful, by emphasing that players don't have to be tuned into Destiny 24/7 to get get all of the benefits. Smart move that.
Iron Banner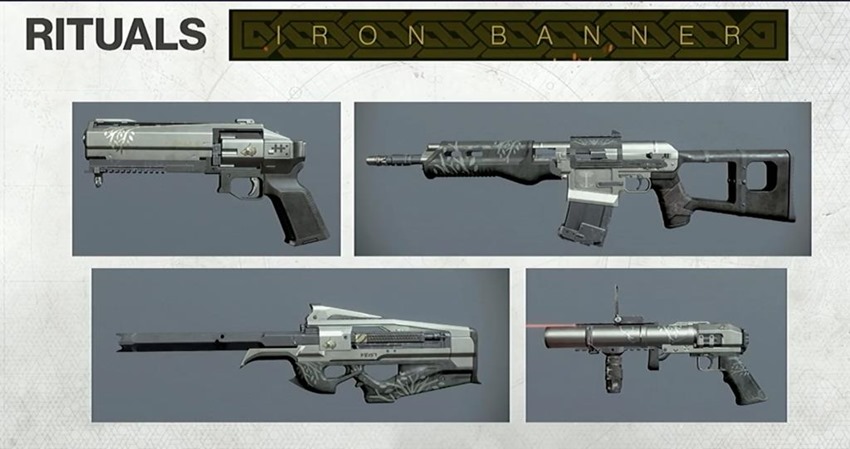 Season 1 of Destiny 2 will have a second Iron Banner, albeit with some cha-cha-cha-changes. While the Token system was leagues better than the original reputation system of Destiny 1's Iron Banner, it still required plenty of grinding depending on your level of skill. Earning wins and scoring secondary objectives could net a Guardian an easy 40 tokens per day which would translate to at least two engram drops from Lord Saladin, but the randomised nature of these engrams most likely ensured that you didn't get what you want.
For the next Iron Banner, Bungie will give players a chance to purchase Iron Banner weapons from Saladin using their tokens and legendary shards. There'll also be new energy and kinetic weapons to earn, although you'll still need some luck for the Iron Banner armour as this will be locked behind engrams.
It's also worth noting that Iron Banner gear will be tweaked to have ornament slots, with season 2's gear ditching the samurai theme for something new entirely. The new gear will be tied to new ornaments, which will only be available once per season and will need to be unlocked via the completion of a certain objective. In other words, miss an Iron Banner and you run the chance of missing out on altering your gear as prior ornaments will not be available for it.
To dangle the carrot even further in front of your face, Bungie says that some ornaments will require players to complete a limited-time event objective to get their hands on the goodies. Like a flawless run in Trials of the Nine and hahahahahI'm never getting that ornament then.
Faction Rally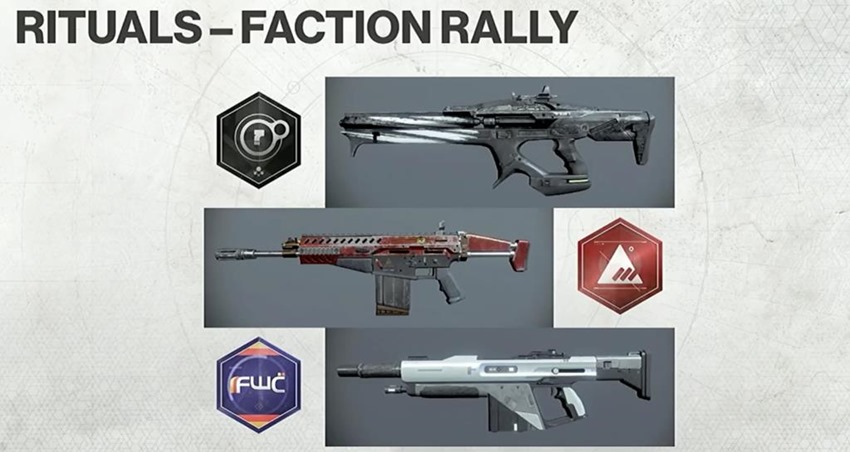 Another Faction Rally will be held before season one ends, with new shaders, ornaments and weapons available from your respective groups that you pledged allegiance to. They're kind of knobs with their idea of a sovereign leader, but I kinda dig the New Monarchy threads for round 2. This armour can be earned, merely from playing the game and representing your Faction in the open world.
Bright Engrams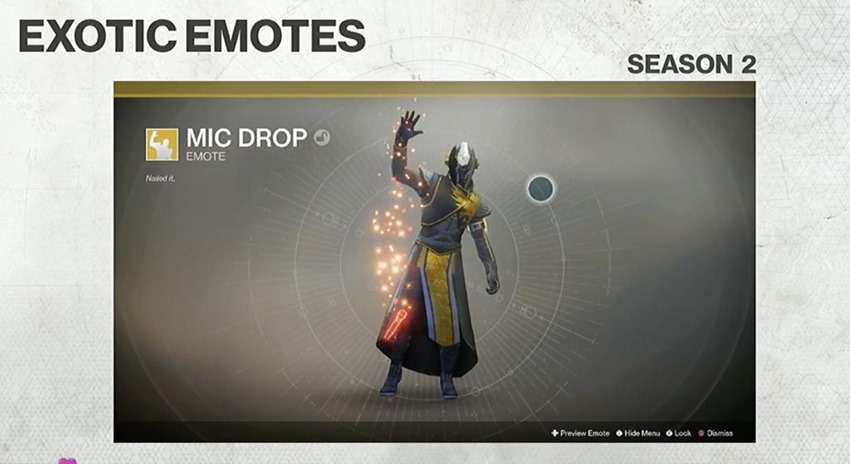 While each Bright Engram gives players rewards of a cosmetic nature, those exotic ships and sparrows happen to be seasonal. With season 2, expect new rewards while the rest of the content is packed away for its next run or just flatout retired.
Clarion Call Rituals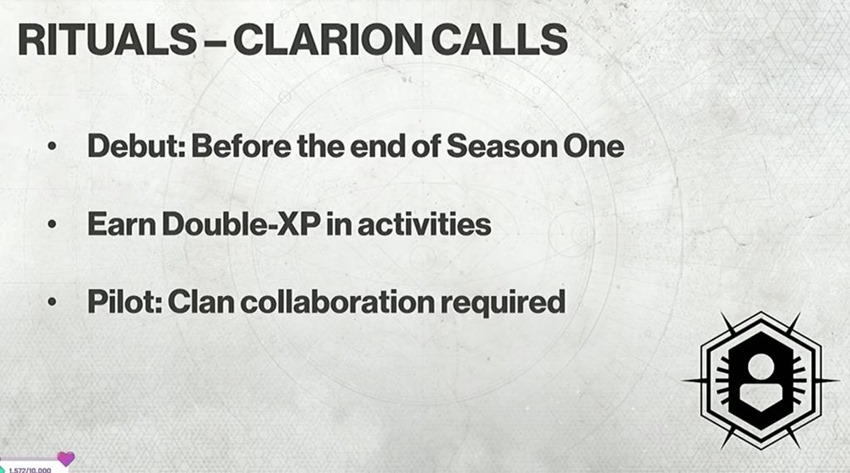 Players will be able to double down on their XP gains and earn Bright Engrams quicker during a Clarion Call Ritual event, provided that they're in a fireteam. Bungie wants to encourage players to team up more often in the wild, and they're hoping that providing buffs to fireteams out in the wilds will be the right incentive for this.
The Dawning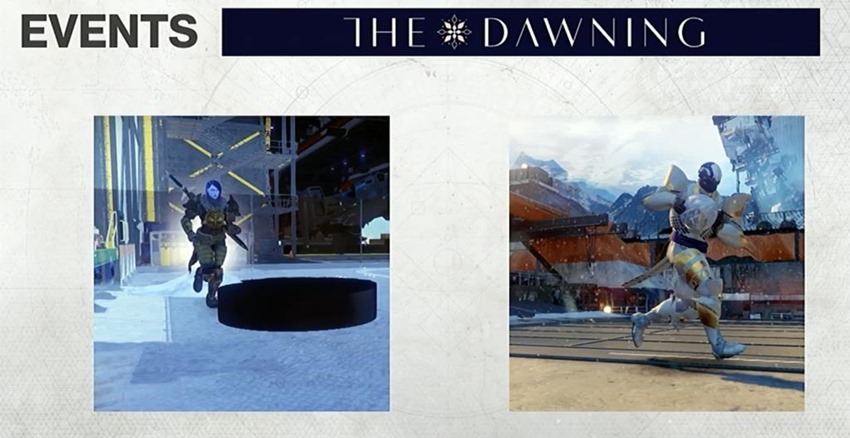 Like last year's yuletide event, you can expect a new Dawning during season 2. There'll be all manner of silly season silliness on offer in the Tower, including actual snowball fights and ice hockey. More importantly, there'll be new armour, shaders and other gear up for grabs.
Gear
You've seen some of the stuff that Bungie spoke about above. Well here's a whole mess of screens showing everything that was revealed, in case you feel like starting your morning with digital armour-lust:
Last Updated: October 23, 2017