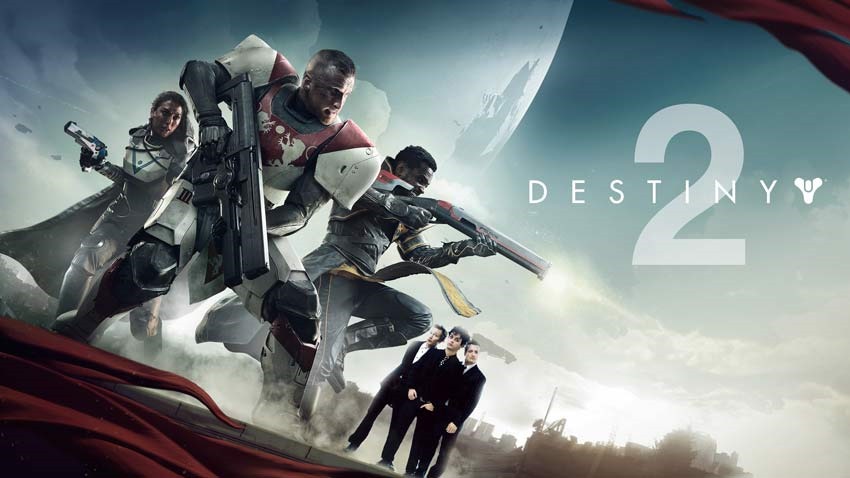 September wasn't just the start of winter finally getting the hell away from the southern hemisphere and signalling the return of some glorious warmth and sunshine. It was also a month of amazing video game releases, from across the industry. From Marvel's Spider-Man to Dragon Quest 11, Green Day's ballad of a month-long slumber proved to be entirely incorrect as gamers worldwide stayed awake and burnt the midnight oil so that they could enjoy some new releases.
Big games, big names and even bigger financial results defined the month. The biggest surprise though? That Destiny 2 was the most profitable game of the lot. On console that is, as new information from research company Superdata revealed that Destiny 2 outfought Spider-Man and battle royale juggernaut Fortnite to claim the top spot of the month:
Destiny 2 topped our digital console rankings this month on the back of the new Forsaken expansion and an increase in deluxe edition purchases. Over 60% of all monthly active users purchased the expansion.
There are a number of factors which helped Destiny 2 emerge as the top-grossing console game of the month. The aforementioned Forsaken expansion brought back plenty of players, Destiny 2's base game was also free on the PS Plus offerings and the fact that at the time you needed to purchase Forsaken to dip into the majority of Destiny 2's content also helped plenty.
It's not just that smart business move that helped Destiny 2 rise to the top however, as the in-game Eververse store still continues to be a reliable source of income for Bungie, something which Spider-Man (thankfully) doesn't have. Here's the rest of Superdata's list, for the top-grossing games of the month on console, worldwide: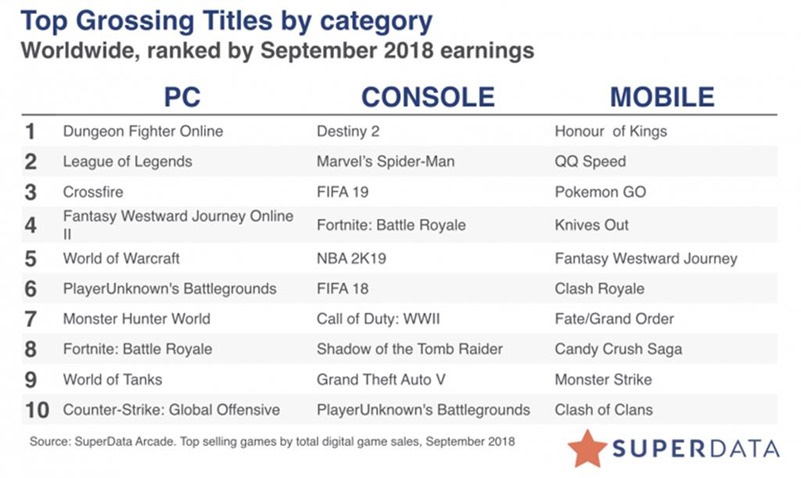 Consumers spent $1.24 billion on digital console games in September, up from $912 million in the same month last year, continuing a string of high-growth months going into the holiday season. Primary contributors were a slew of AAA launches including Destiny 2's Forsaken expansion and Marvel's Spider-man, the incremental shift towards digital distribution for annual franchises like FIFA and NBA 2K, and the continuing popularity  of Fortnite.
Destiny 2
Marvel's Spider-Man
FIFA 19
Fortnite Battle Royale
NBA 2K19
FIFA 18
Call of Duty: WWII
Shadow of the Tomb Raider
Grand Theft Auto V
PlayerUnknown's Battlegrounds
Not a bad month at all then for the industry, although I have a feeling that October's list is going to see Red Dead Redemption 2's financials looking big enough to eclipse the rest of the list. YEEEEEEEEEEAAAAAAAAAAAAAAAAAAH!
Last Updated: October 30, 2018