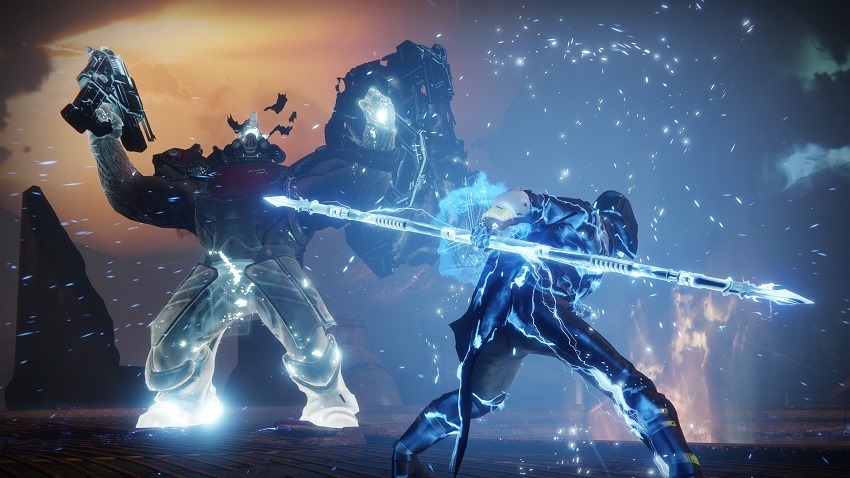 It's pretty much par for the course that a beta event is extended past its original sell by date. As much as these are meant to be for critical feedback for developers, beta events are marketing opportunities as well. So it's no surprise that the well received early taste of Destiny is sticking around just a little longer, giving you a full two extra days to mop up some Strikes, get in on PvP or just give it a shot for the first time.
Bungie confirmed the extension via Twitter, with the new closing date now falling on July 25th at 18:00 PDT (so that's 03:00 here on Wednesday morning).
The Destiny 2 Open Beta has been extended through Tuesday 7/25 for additional service testing. Expected completion is 6 PM PDT.

— Bungie Help (@BungieHelp) July 23, 2017
The beta will plunge you into the game's story-heavy opening, as you attempt to withstand the opening attack on the Traveller and keep the Tower from being completely destroyed (spoilers, you fail). The beta also has a few other modes on offer, including a Strike in the Inverted Spire at the heart of a Vex stronghold. You're able to hop in with a friend or rely on matchmaking to make it through the rather challenging gauntlet.
The beta content is understandably limited though, but you won't have to wait too long for the real deal. Destiny 2 is launching on Xbox One and PS4 this September, with a PC release happening later in October. The PC version is also getting its own beta next month, in case you prefer mouse, keyboard and higher refresh rates.
Last Updated: July 24, 2017