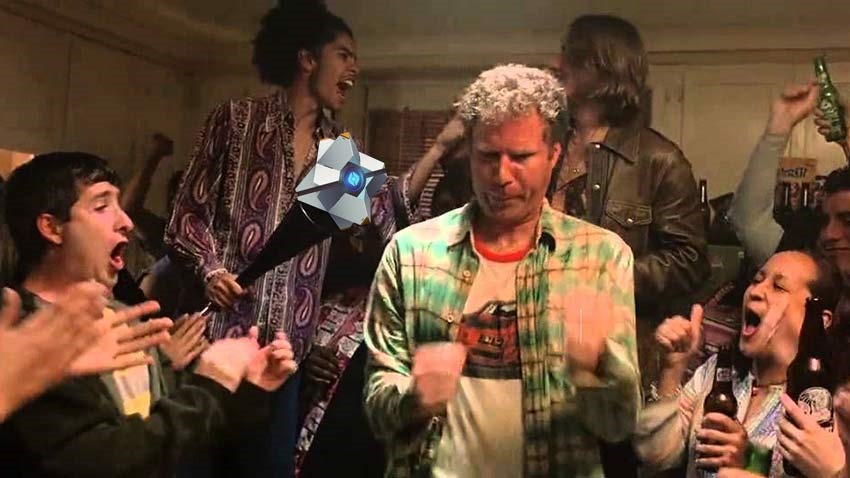 There's a lot of debate flying about when it comes to Destiny 2, but no one topic seems to be more divisive than the radical changes that met the Crucible when the sequel first launched last year. Originally a showdown between teams of four that favoured a more streamlined approach to weapons, developer Bungie has in the past couple of months made some cha-cha-changes to an otherwise solid mode.
Changes that have essentially rolled the Crucible back to its original format, as 6v6 matches are on the way back. That's not the only new but old change coming to Destiny 2 this year, as ye olde Iron Banner returns for another round. Or several. I'm really bad at it. "Iron Banner will channel that old-school Crucible in the style of the Iron Lords," PvP design lead Derek Carroll wrote on a new Bungie update.
We've made a number of tweaks to the gameplay besides increasing team sizes to 6v6.
Which means that you can expect an Iron Banner which looks a little something like…this:
Match time limit is 12 minutes
Score limit is 125 points
Respawn time is 7 seconds
All control zones start off neutral
Control zones take slightly longer to capture by default
Additional Guardians (max of 3) in a zone increases capture speed
Guardians participating in a capture get more Super energy
Beyond classic Iron Banner, you can expect two other modes to cycle in and out of the Crucible. Rumble and Mayhem.
Rumble will make its triumphant return, with no excuses, no complications, and absolutely no points for "assists". You get a single point when you get a kill, just like in the golden age of video games. Oh, and this time, we increased the player count to eight.

Mayhem is still Mayhem.
Mayhem is undoubtedly my favourite mode in Destiny 2, because I'm clearly a lunatic and a glutton for punishment. Unlike Destiny 1's Mayhem, the D2 version is even more insane. Nova bombs fly every 2.3 seconds, Hunters can whip out a golden gun whenever they feel like it and Titans are always flinging their shields around. It's the best, especially if you happen to have a heat-seeking rocket launcher equipped.
It's the Destiny power fantasy dialled up to 11, is what it is. Meanwhile, Bungie says that they've got their top men working on a fix to several new bugs that the v1.1.4 update introduced to the sandbox this week. Top. Men. "The issue where players do not respawn in the 'Leviathan' raid is a memory issue due to the size and complexity of the activity, and it will require a code fix," raid test lead John Guesnier wrote of the firespawn-respawning bug in the Leviathan raid that so far can only be mitigated by players sticking close to one another.
We realize that this is not an acceptable fix, but we wanted to give you info on how you can try to mitigate the issue while we work on it," Guesnier continued. "If you do happen to hit this issue even following those steps, then reequipping the armor set you had when you spawned into the activity may return your Guardian to action.
I'm somewhat hopeful that Destiny 2 is going to get better this year. We're still due another slice of story content that takes Guardians to Mars, as well as the usual September expansion that is usually massive. If Destiny 2 wants to replicate some of the original game, then maybe a repeat of Destiny 2's greatest successes what the sandbox needs next.
Last Updated: March 2, 2018