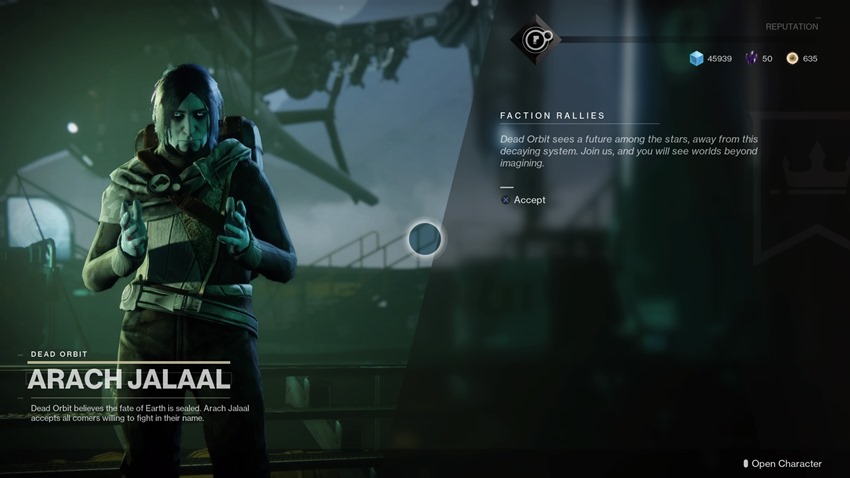 It's good to see a few familiar faces back in the Tower in Destiny 2. With Arach Jalaal, Lakshmi-2 and Executor Hideo back in action after the Red War, Destiny 2's Guardians have a new enemy on the horizon: Each other. The Faction Rally has kicked off, gathering Guardians near and far as they seek that one element that binds all of them together in the light. I'm talking about loot of course. Dude, it's always loot.
So how does Faction Rally work then? First up, you're going to want to hit the Tower and accomplish a milestone by chatting to all of the Faction vendors who represent Dead Orbit, Future War Cult and New Monarchy. One you've done that, you'll pledge yourself to a faction and then the fun really begins as you earn some coin which can be spent on engrams. Let's detail everything that being in a Faction has to offer.
Rewards and tokens
Each faction has their own selection of snazzy gear and weapons to hand out, which can be purchased with tokens that drops like rain out in the wild. New Monarchy has muted crimson robes, Dead Orbit has its sinister juxtaposition of black and white on its gear while Future War Cult looks like a militaristic NASCAR organisation.
The vendors themselves hand out some terrific high-level loot, so if you're looking to quickly jump from 260 to 280, here's a golden opportunity for you. As for the aformentioned tokens? You get them for just about any action taken in Destiny 2. Public Events, exploration and shooting random Cabal will throw coins at you like they're going out of fashion, with your vendor requiring only 20 of them for an engram. Strikes, Lost Sectors and the Leviathan raid will fill your pockets up even more quickly, so stay busy.
As a reminder, here's the loot that you're fighting for: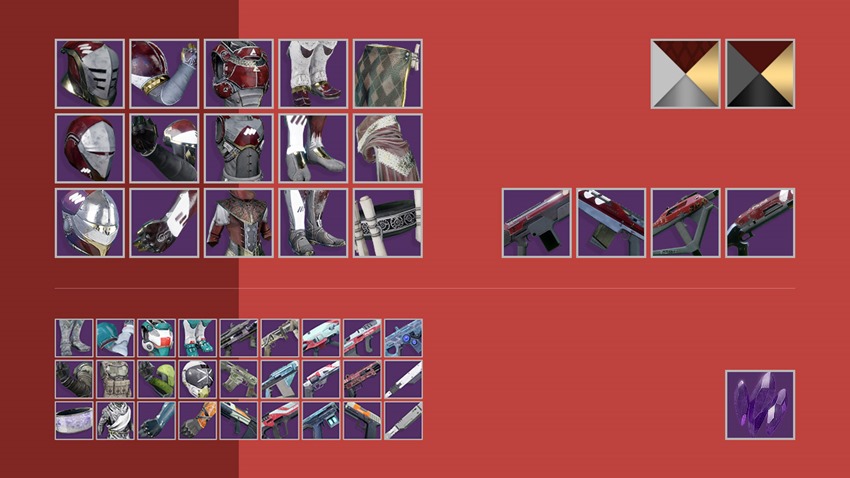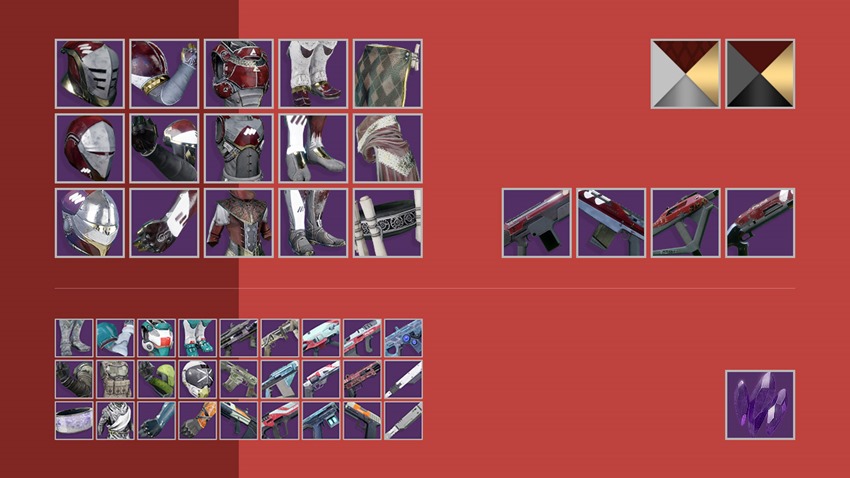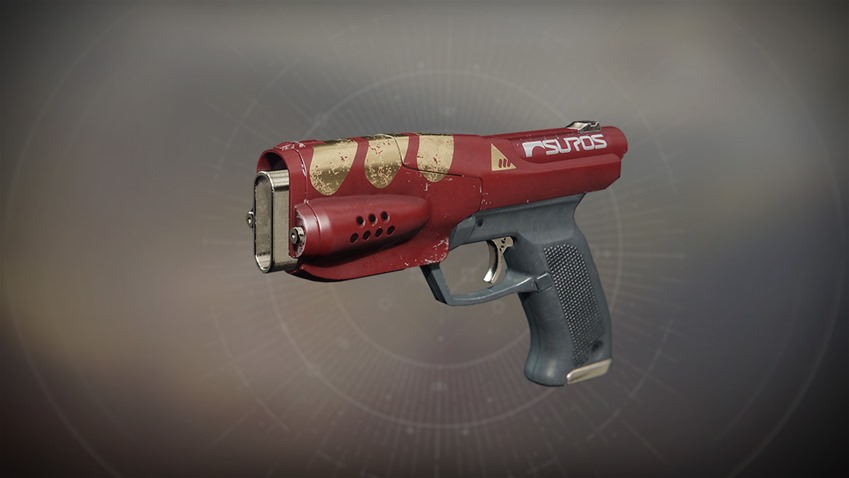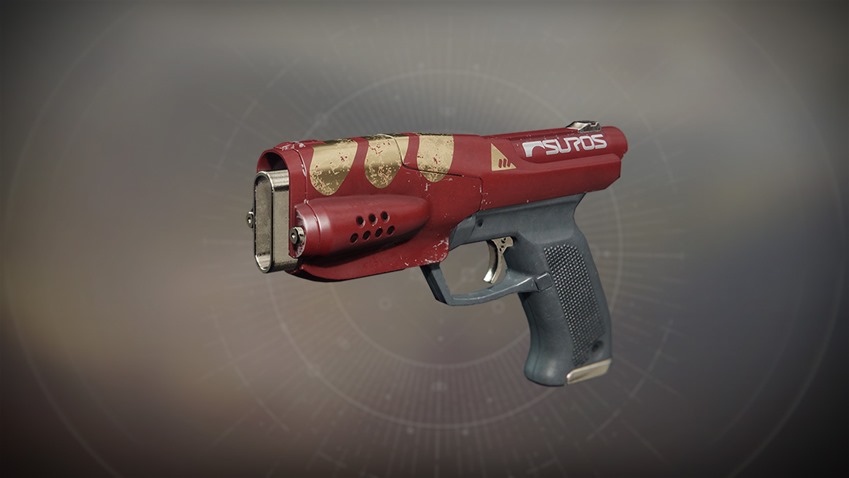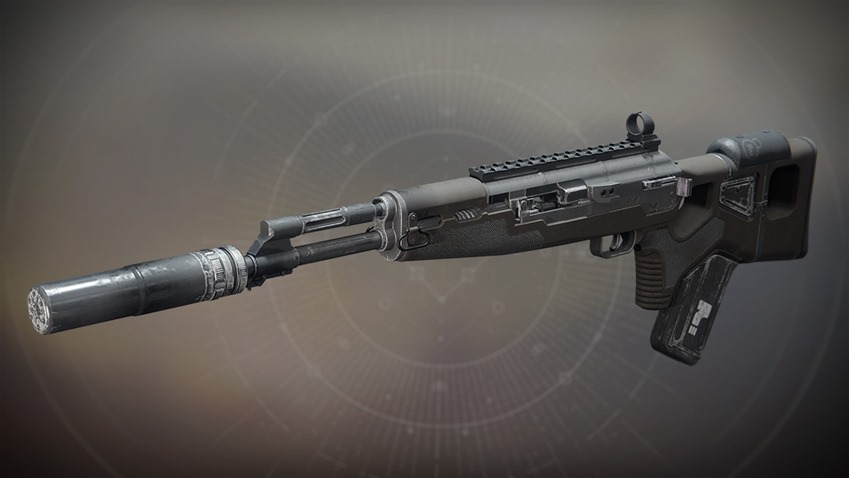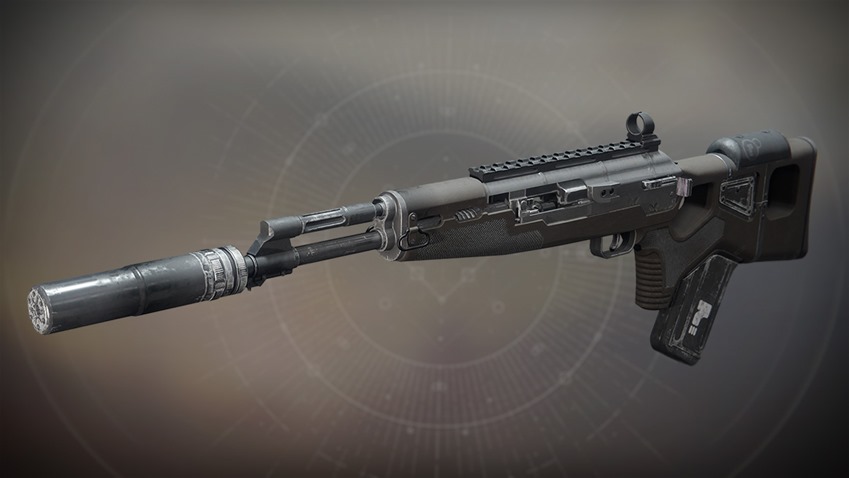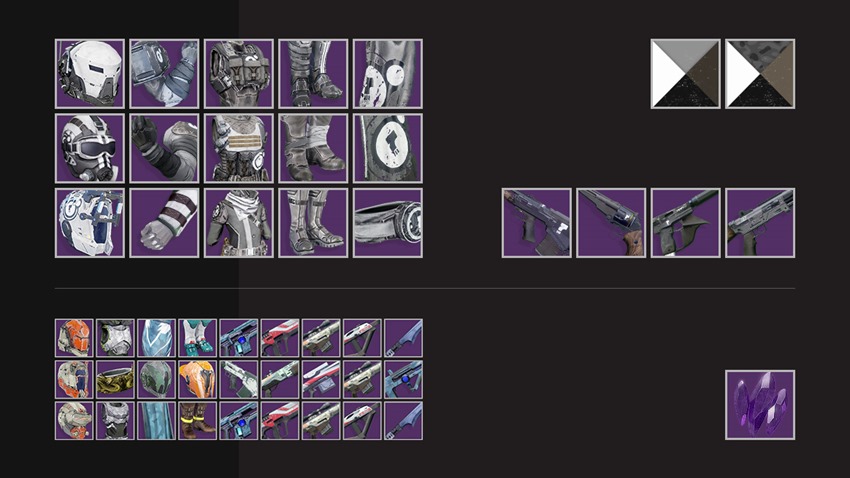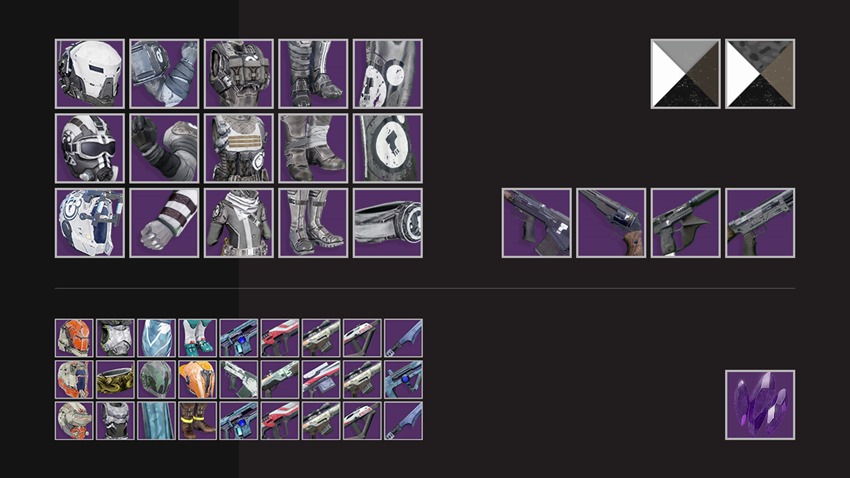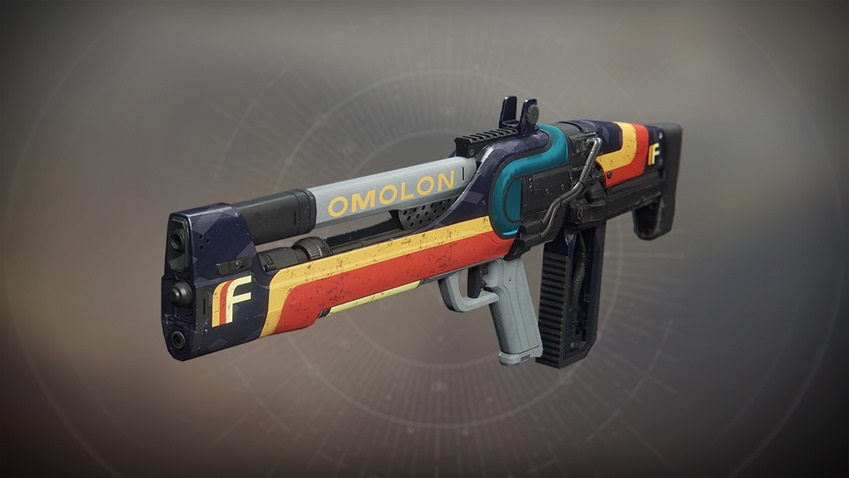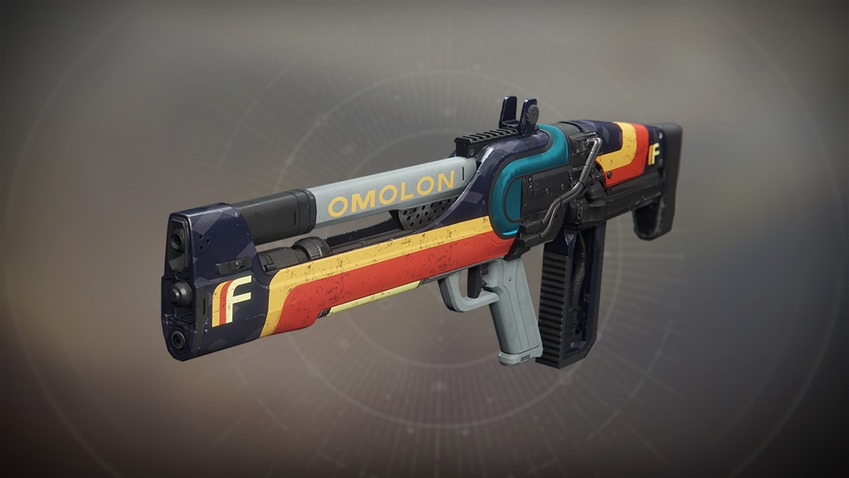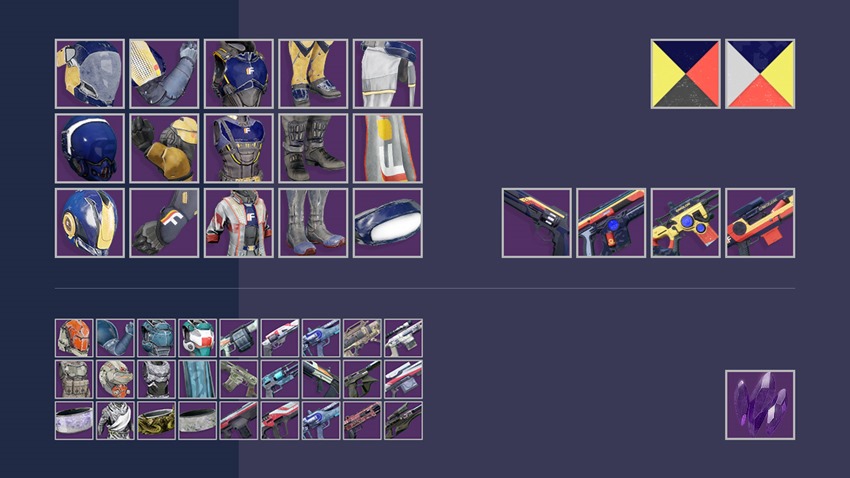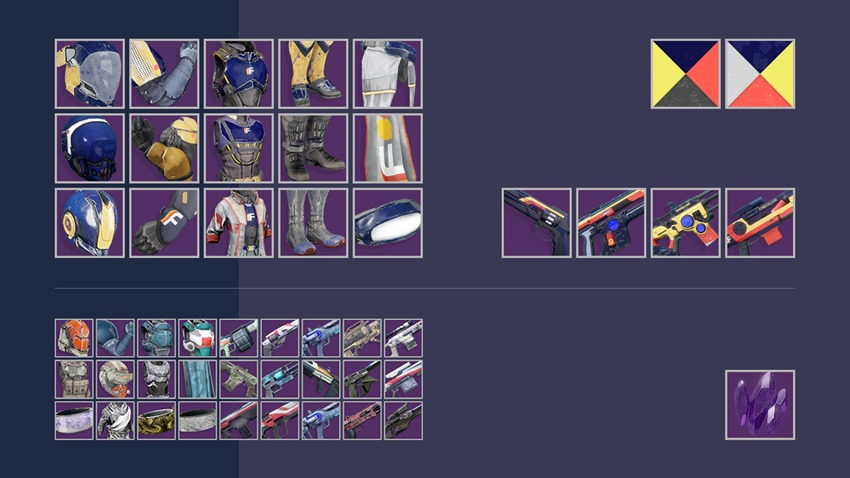 Faction Rally Public Event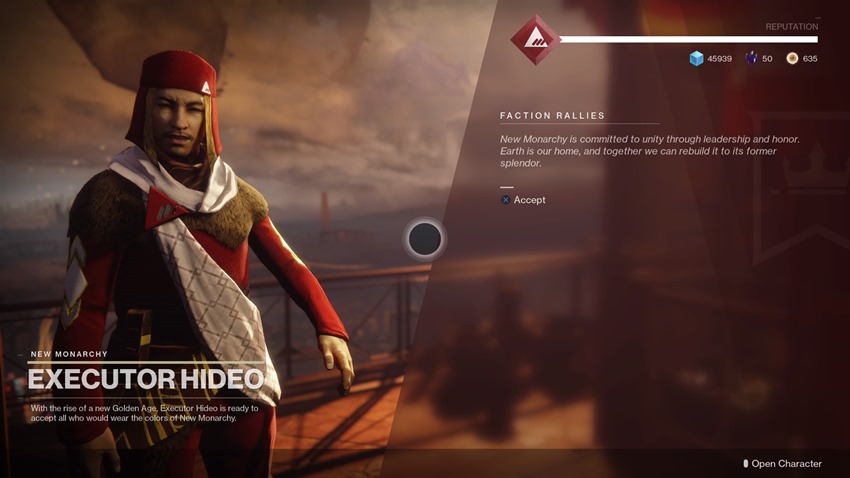 So what can you do for your cause? You can hit the worlds around you and find yourself in the middle of a new Public Event, that tasks you with securing supplies for your faction. Approach the crates guarded by bullet sponges, pop a cap in their big butts and ward off any attempt by the enemy to reclaim their resources, as the transmat counts down to a 100% grab of the valuable goodies.
Each location usually has three crates to steal, each with their own capture circle so bring some friends along with you to get the best results. once the "supplies have been seized for the city" you can move on to the next one, rinse and repeat. You'll get a shiny loot chest afterwards, that vomits out plenty of rewards. Nice.
Faction Rally Daily Milestone
Want some bonus tokens? Complete the daily Faction Rally Milestone and you'll get even more tokens. So many tokens, all of them. Now and forever and ever. Yesterday's debut day had a simple Milestone to achieve, as it asked players to hit the European Dead Zone and destroy several marked crates. That should be a good indicator of what to expect in the rest of the Faction Rally.
Loot-a-palooza Key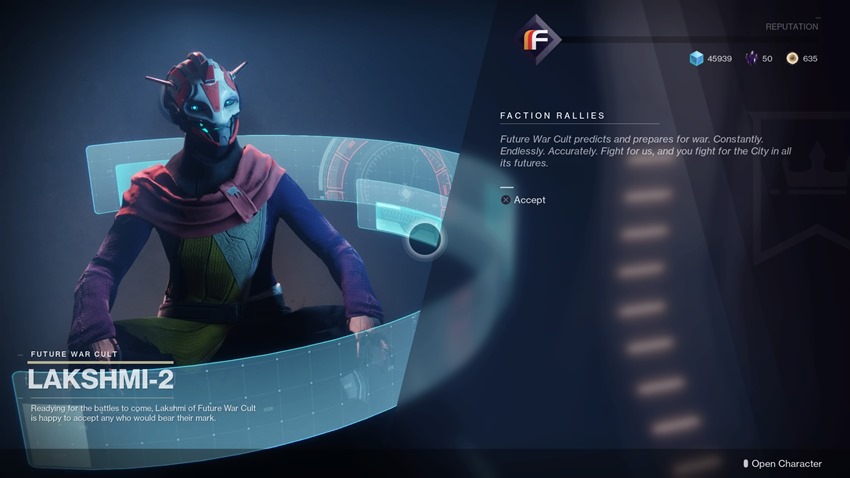 Want to have some fun outside of the sandbox with lullapalubbulaladasla keys? You can celebrate your faction easily enough, and by easy I mean the exact opposite. In the Leviathan Raid whose sequence of arrows I can't figure out for the life of me, there's a chance that you can a Loot-A-Palooza key as a random drop from the final chest.
What does it do exactly? Take that key to your faction, look around for a terminal and activate it with the key. You'll now receive a message telling you that chests are available in the area where your faction hangs out, although reaching them may be tricky. You've got limited time to grab a Dance Party Chest, which will hand over miniscule amounts of Glimmer and rare loot if you're lucky.
It's weird, but that's Destiny for you.
Last Updated: September 27, 2017