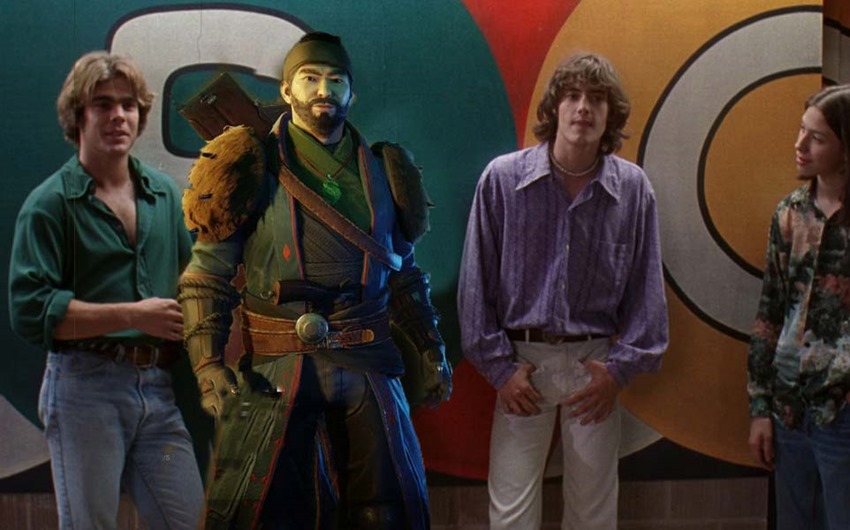 Alright alright alright, let's see what we've got! IDIOT TEAMMATES, ON THE FIELD!
Destiny 2: Forsaken's Gambit mode may be a heap of fun, especially if you're matched up with people who understand how teamwork should play out in that mode. It's you versus an army of foes, the clock and other players in a tense game of head to head action. It's also the subject of the newest Exotic weapon in Forsaken, the mighty Malfeasance hand cannon.
Intimidating, built for Gambit and packing a custom perk that allows it to layer a number of bullets into an enemy until they reach an explosive climax, Malfeasance is a cool new addition to any arsenal. How do you get it? Here's how.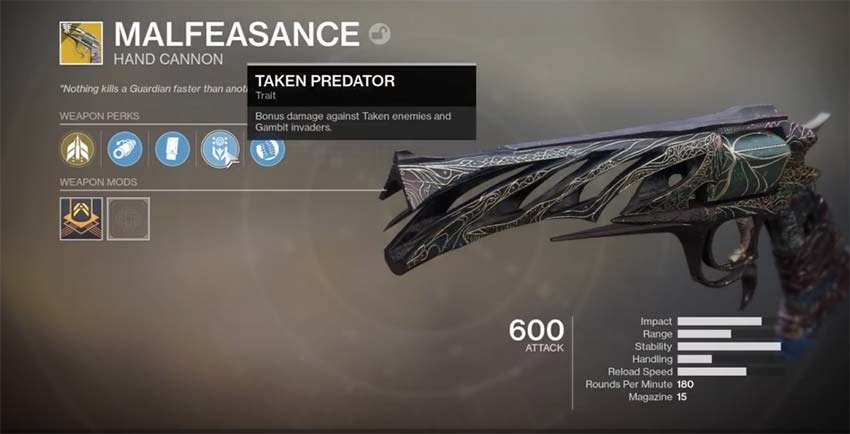 During a game of Gambit, there is a chance to spawn a new boss, an Ascendant Primeval
Kill the Ascendant Primeval, and you'll be rewarded with a quest called the City of Secrets
Speak to the Drifter, who'll task you with eliminating 25 Taken yellow-bar bosses in the Dreaming City
This will unlock the next step, The Corrupted
This opens up a special version of the Corrupted Strike in the Dreaming City which you'll need to run
Carry on along the strike as you normally would, until you reach Callum's Grave and receive a Depleted Weapon Core
Return to the Drifter, to receive the Business As Usual quest
In Gambit, you'll need to bank motes of lights and get wins
The catch here, is that if you lose motes, you'll lose progress to the tune of double the motes that you would have banked. Better not have butter fingers!
You'll now unlock the final step, Lights out
This one is easy enough: Kill 25 opposing Guardians, either through invasions or by locking on to Invaders in Gambit
If you manage to kill four Guardians in one invasion sequence, this will automatically complete the step for you
Visit the Drifter once more, marvel at your new Malfeasance hand cannon and go have some fun with it
It's a lengthy quest for a gun that is pretty much only useful in Gambit and holy balls I want it so bad. Guess where I'm going to be spending the next week? ALRIGHT ALRIGHT ALRIGHT!
Last Updated: September 27, 2018