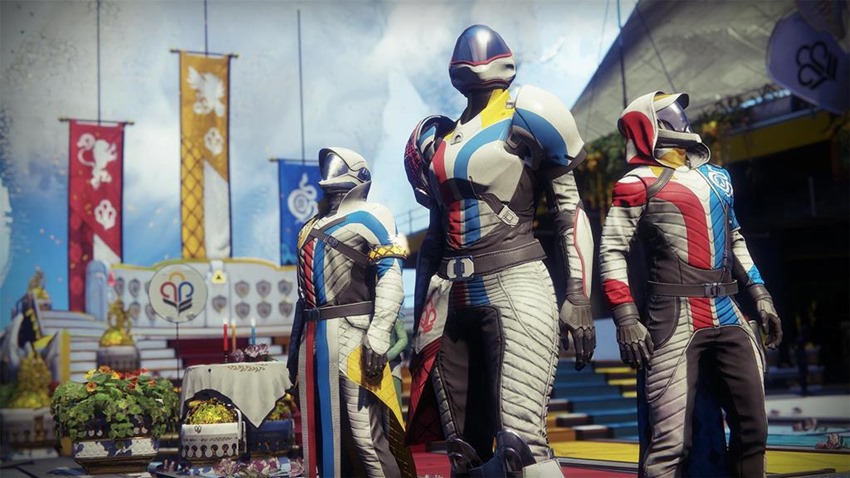 It's time once again, to finally settle the debate over which Destiny 2 class is the best. Will you side with the nimble Hunters who can conjure murder-knives out of thin air and fling them into your face? Will you join your fellow Titans as human tanks that can smash their way through actual paracausal gods from beyond mortal reckoning? Or will you be with me in Warlock club, crying about how Bungie keeps nerfing the space wizards whenever they finally get a cool toy?
This year's Guardian Games seeks to answer that question once again, as all three classes will be competing for loot, glory, and a shiny new statue next to Zavala's marble likeness. Indeed. Introduced back in 2020, the Guardian Games for this year appears to have been data-mined (Cheers DestinyNews+) and while details on what players will be fighting for remains vague, at least the files discovered so far have shown some of the loot that will be on offer.
Power Ranger fans will be pleased, as the new armour ornaments seem to be themed after Japan's finest export, Tokusatsu TV series:

And if you're looking to make your ghost sport a more athletic aesthetic, then you can dress your little mechanical spectre up as either a tennis ball or a water bottle. Perfect for when you need your Ghost to revive you…with some Lucozade: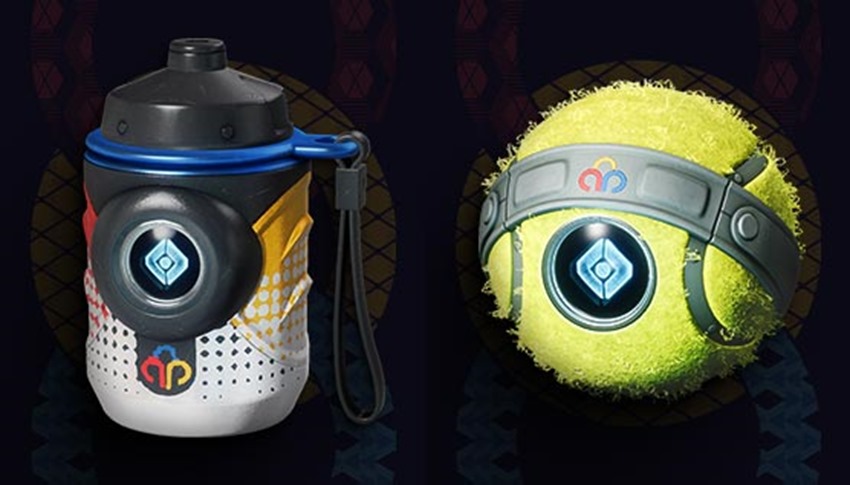 In addition to all that, it looks like players will finally be able to unlock the Exotic catalyst for the Heir Apparent machine gun again during the Guardian Games. Once unlocked, it'll increase the Arc Shield's durability and partially reload the magazine if it is destroyed. Beyond that, you can expect more shaders, emblems, and other cosmetic stuff. Last year's inaugural Guardian Games was fun for a while, but once players discovered that it was nothing more than an endless bounty grind it quickly fell apart.
Official details should be coming soon, and with the current Battlegrounds content winding down this week as Season of the Chosen reaches the halfway mark, now's as good a time as any to focus on what really matters in a universe filled with cosmic horrors hellbent on driving humanity into extinction: Bragging rights between Guardian classes for another year.
See where the Destiny 2 Ascendant Challenge this week.
Last Updated: June 21, 2022