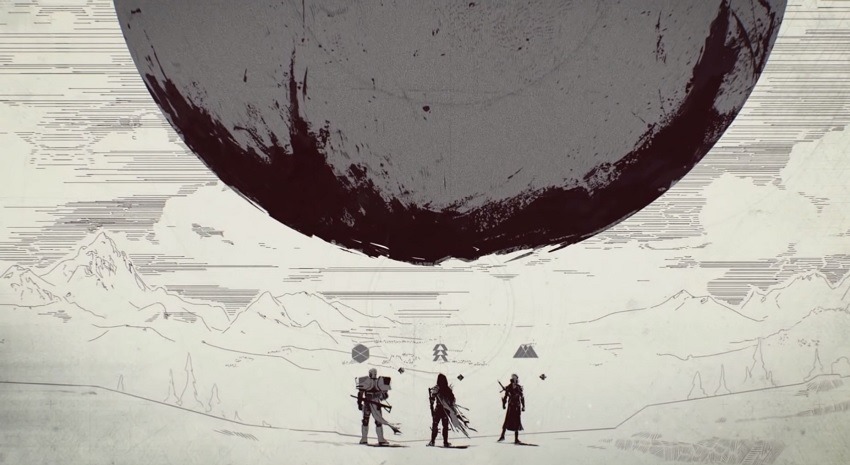 It's the beginning of a new year for Destiny 2, one that will kick off today with a main menu that doesn't have that awful BAAAAAH BAAAAAH DAAAAAAAH DAH horn blaring every time you start up the Forsaken version of the game. Shadowkeep may be the destination for many a returning player this week, but Destiny 2 is also opening its doors up to legions of interested players who want to see what all the fuss is about and not have to pay for it.
Which is great! Throwing Destiny 2's base game, two expansions and a chance to visit a few of Forsaken's locations together into one all you can eat package is a magnificent way to get the ball rolling on your first trip into a world where humanity is protected against things that always start with a "The" by the many Guardians who have been blessed with power by the great big soccer ball in the sky.
That journey starts today, but your first step might be a little bit different from the path that veterans took. Destiny: New Light kicks off with a trip back to Destiny the first's infamous Cosmodrome, with players reliving the first few hours of the original game. Eegin has a video of the reworked intro, right over here:
Makes sense! Destiny 2 originally began with a massive attack on the Last City, as Guardians rallied to defend their home from Dominus Ghaul and his Red Legion. The battle was intense, the devastation was unprecedented and just when it looked like the player would turn the tide they were stripped of their power thanks to the machinations of Ghaul as he succeeded in caging the The Traveler. Left for dead, Destiny 2 began on a dark note and continued a story of reclaiming your light and forging a new chapter in your personal saga.
Now try explaining that to anyone who has zero idea why a wisecracking robot is always stroking a pet chicken and they'll probably just blank out in front of you.
It's a clever way to start Destiny then for new players, with rookies being given the opportunity to carry out a "New Light" quest that drops them into the bread and butter of Destiny: PvE and PvP activities, missions and Strikes that will help raise their power. It's merely the tip of the iceberg of course, with the lion's share of content being in Forsaken and the newly released Shadowkeep.
What New Light is so far though, is a great-looking introduction to Destiny that should see armies of newcomers given more than enough reasons to care about the game, its story and the people who inhabit it.
Last Updated: October 1, 2019