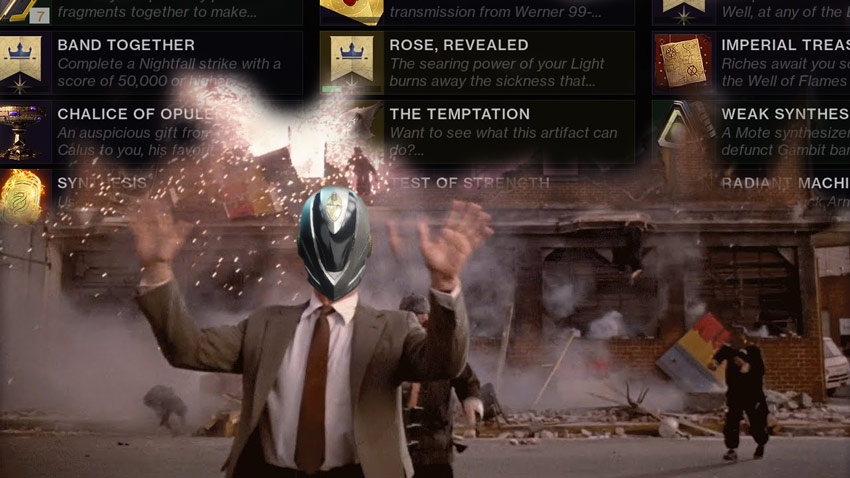 To say that there's a lot to do in Destiny 2 currently would be an understatement of this magnitude:
Having a ton of missions is great in Destiny 2, whether it be a quest to fire up one of the forges to create Exotic new death-dealers or dropping onto Nessus to complete Solstice of Heroes objectives. Keeping track of all of those dozens and dozens of pursuits though? That's messier than Jackson Pollock's last paint enema explosion. To give you an idea of what that Pursuits tab looks like, here's my own backlog of shame that I'm desperately trying to work through currently before Shadowkeep lands: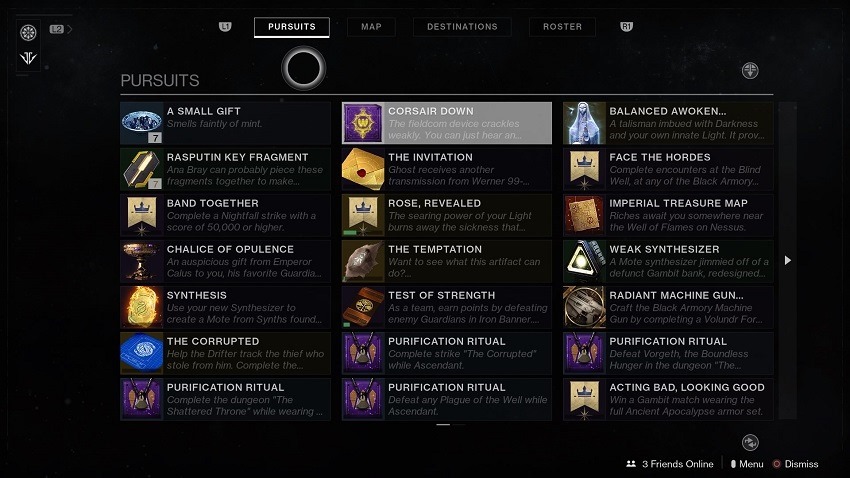 And here's what that tab is going to look like after Destiny 2 goes under the Shadowkeep knife: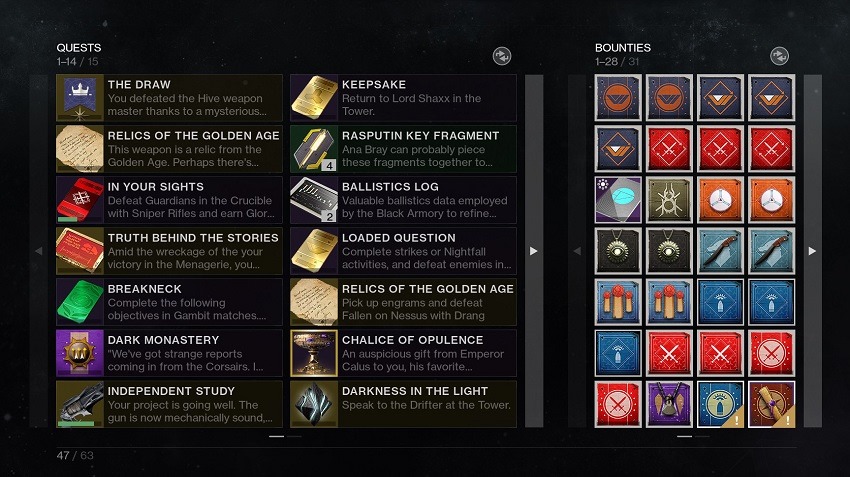 "The initial set of changes to the Pursuits tray earlier this year did a few things beyond upsetting muscle memory. It certainly didn't get as far as the team wanted in its initial release and it also didn't feel like an improvement over what previously existed," Destiny game director Luke Smith said in the director's update.
It felt like we started to redecorate your house but we didn't finish it (and sometimes, that's how things in a live game can feel). The morning after the Pursuits changes went live, I talked to some folks on the UI team about the feature. They had Reddit open.
"Have you read it, Luke?"

"Nah, I haven't."

"Please don't."

They were crestfallen. Not just because of the sometimes-harsh-feeling feedback, but because this team wanted make something sweet, exceed your expectations, and meet their own expectations. None of those things happened. We wanted to try something different with Pursuits, in the sense that we knew where we wanted this feature to end up, but that we'd take some iterative steps to get there.

I think we've got to do a better job ensuring that while we're remodeling your house, the potential of the renovation is clearer either in the game or via some communication here on the site. We want a Questlog with great tracking that can help players prioritize what to do next.
PC players will get an extra touch of this remodelling, as Smith confirmed that they'll be able to access their pursuits and bounties even quicker:
Oh, and this fall, bounties will be separated from quests and PC players can assign a hot key that takes them directly to the Pursuits menu.
I hate Al so much right now, what with his migration towards the PC platform. Anyway, the updated Pursuits tab looks better, lessons have been learnt and the vast majority of Destiny 2 will have a sleek user interface running behind the scenes. As Odin intended.
Last Updated: August 14, 2019