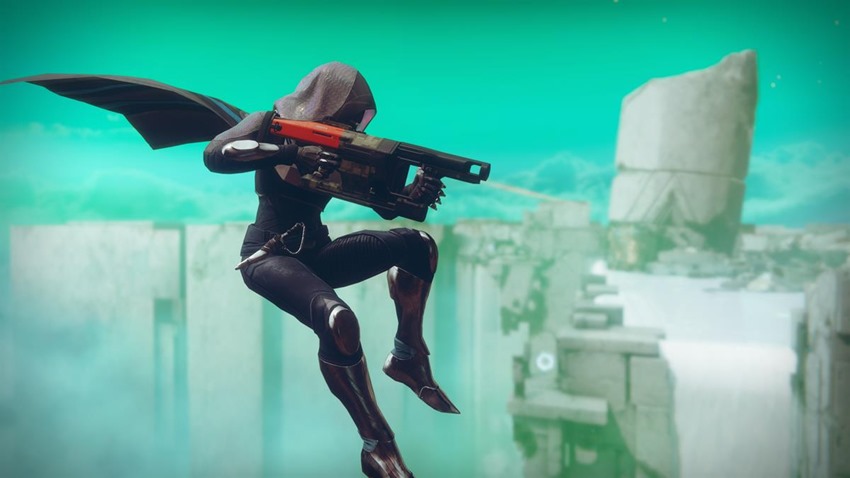 Clothes make the man. It's a fact of life, especially if you're in a job interview with ten other guys dressed like Batman. In Destiny, it's not the clothing that makes the Guardian but rather the armour worn on top of it. Destiny's armour was indicative of the style chosen for Bungie's RPG-shooter: A mix of fiction and science, that conveyed a particular sense of style for each of the three classes.
Titans wore bulky suits of armour that made them the first and last line of defense against the darkness, Hunters stuck to lighter arrangements of heavy-duty fabrics and lightweight protection to give them an agile edge in combat and Warlocks proudly wore their scholarly pursuits upon their immaculate sleeves. To put it short, Guardians were stylin' and profilin' across the rings of Saturn and the red sands of Mars.
In Destiny 2? That style now has a more worn look to it as the Red Legion have left the Guardians broken and battered in the wake of their invasion. See for yourself in the gallery below:
Destiny 2 is out on September 8, for PS4, Xbox One and PC this time. PC players get to learn this year the cool thing about Destiny's armour: If you really like it and you're worried that you'll have to ditch it for something more high-powered along the way as the enemy levels increase, worry not! You can take your favourite gear and increase its numbers by sacrificing higher gear to it. That's what Destiny 1 players call ascension, yo.
Last Updated: May 19, 2017