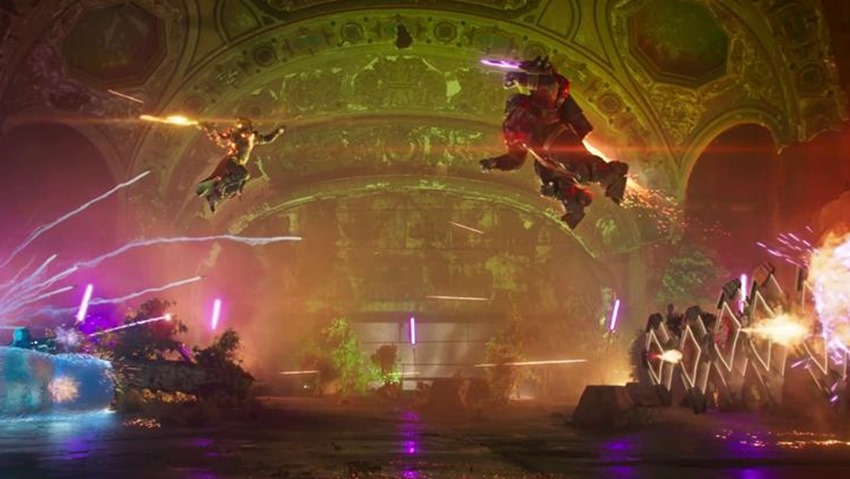 Confused about the plot of Destiny 2? It's not that hard to really understand the setup: Everything you know and loved is dead. Even puppies, and it's time to punch Dominus Ghaul right in his stupid face with as many bullets as possible. That's the note that the latest live-action trailer for Destiny 2 starts off with, which is surprisingly funnier than you'd expect it to be as Bungie's sequel cycles in what has become a Hollywood staple for live-action trailers: A catchy song from yesteryear with some expensive visual effects.
Also for those of you who were just ejected from the womb, the song is Sabotage by the Beastie Boys. They're a rad band and I will still steal your precious youth eventually. I CAN'T STAND IT I KNOW YOU PLANNED IT IT'S SABOTAGE!
Fun fact: The trailer above was directed by Kong: Skull Island's Jordan Vogt-Roberts, one of my favourite directors as of late for his skill behind a camera and in putting the snooty Cinema Sins in their place. For those of you who are wearing Cayde-6 underwear like yours truly, pre-orders for Destiny 2 will give you a pre-load time of right now, with the servers going live via a staggered midnight launch.
Essentially, that means that various regions will jump in one after another with countries like Australia and Japan having first dibs, which should hopefully prevent the Destiny 2 servers going into full meltdown mode when Bungie's milkshake brings all the boys to the yard. Yanks, you'll get in as soon as the clock strikes 12 in New York.
Ending off the D2 news blast is this cool tidbit that I can finally confirm: Engram drops. In Destiny Ichi, getting the best possible gear with the highest light value required a tricky workaround. You'd run up to the Cryptarch, decrypt a single engram and check if it had a higher value. That's because the decryption process would often yield results based on your current light level and full potential, so naturally and steadily increasing said level was a slow process even with that technique in your playbook.
You won't have to worry about that in Destiny 2.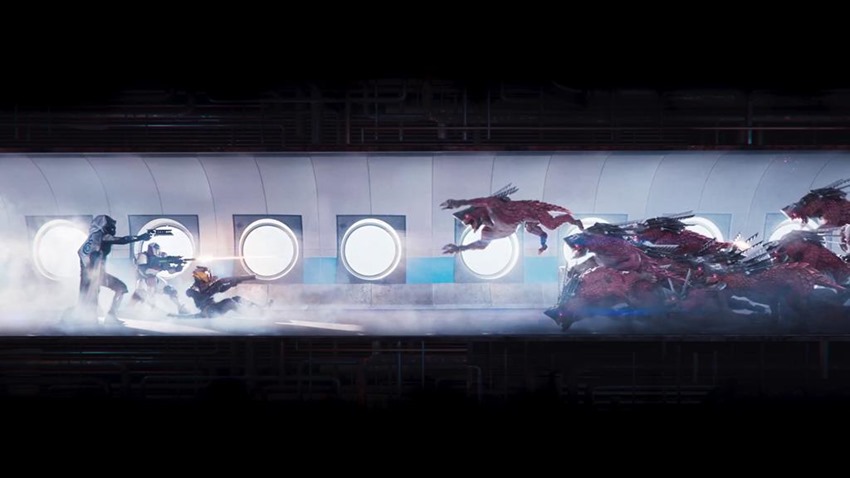 Engram decryptions will now drop gear based on your potential at the time, not requiring players to constantly switch gear as they get their goodies. "Rewards determine their power at the time they're earned. This means that, when an engram drops in Destiny 2, it decides its power at the time it drops," Investment Designer Daniel Auchenpaugh wrote in a new Bungie blog post.
Also, when we roll rewards, we look at your character's level and your best possible gear to determine the power of the reward. This is true for Crucible end-of-match rewards, Engram drops, Strike rewards, etc.
Destiny 2 is out on September 6. You'll see me in the EDZ, screaming about the lack of puppies in Earth's distant future.
Last Updated: September 1, 2017