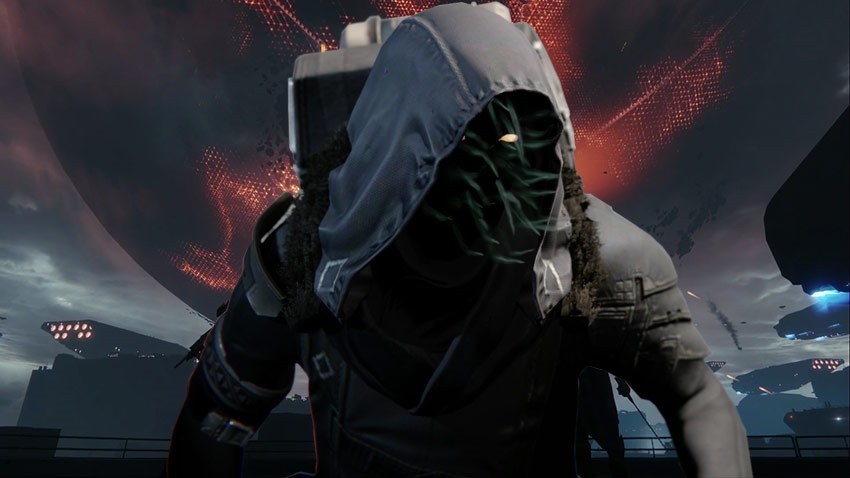 HE'S BACK BABY! Agent of the nine, hooded mystery extraordinaire and the original lord of war Xur has returned and is ready to rock 'n roll in his debut Destiny 2 weekend. You thought Dominus Ghaul and the Red Legion could stop Xur from selling you some of the finest arms and armour? Ha! Think again pal, because Xur's hunger for Legendary Shards knows no limit.
Things are a bit different in Destiny 2 for Xur. No longer roaming a random social space, Xur will be out in the wild this time as he waits for Guardians to pitch up. Where is Xur? Will he be in the European Dead Zone, Nessus or Io where you can find Xur? We'll find out soon enough. I'll update the post as soon as I find the fella, but for now you can watch me play the ultimate game of Where's Wally in a livestream:
This week, you can find Xur hanging around Nessus, around the Watcher's Grave. He's at the top of the tall tree.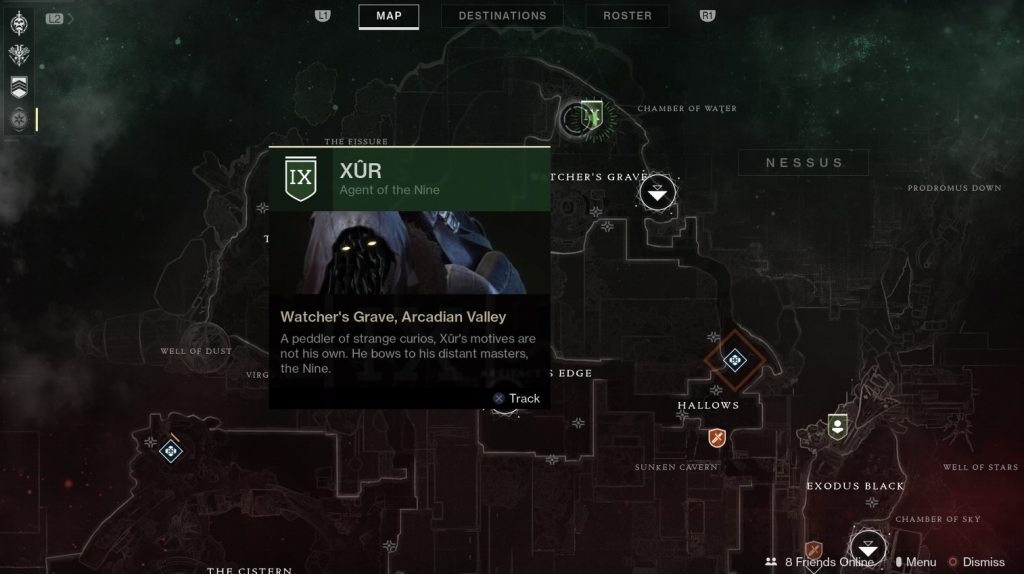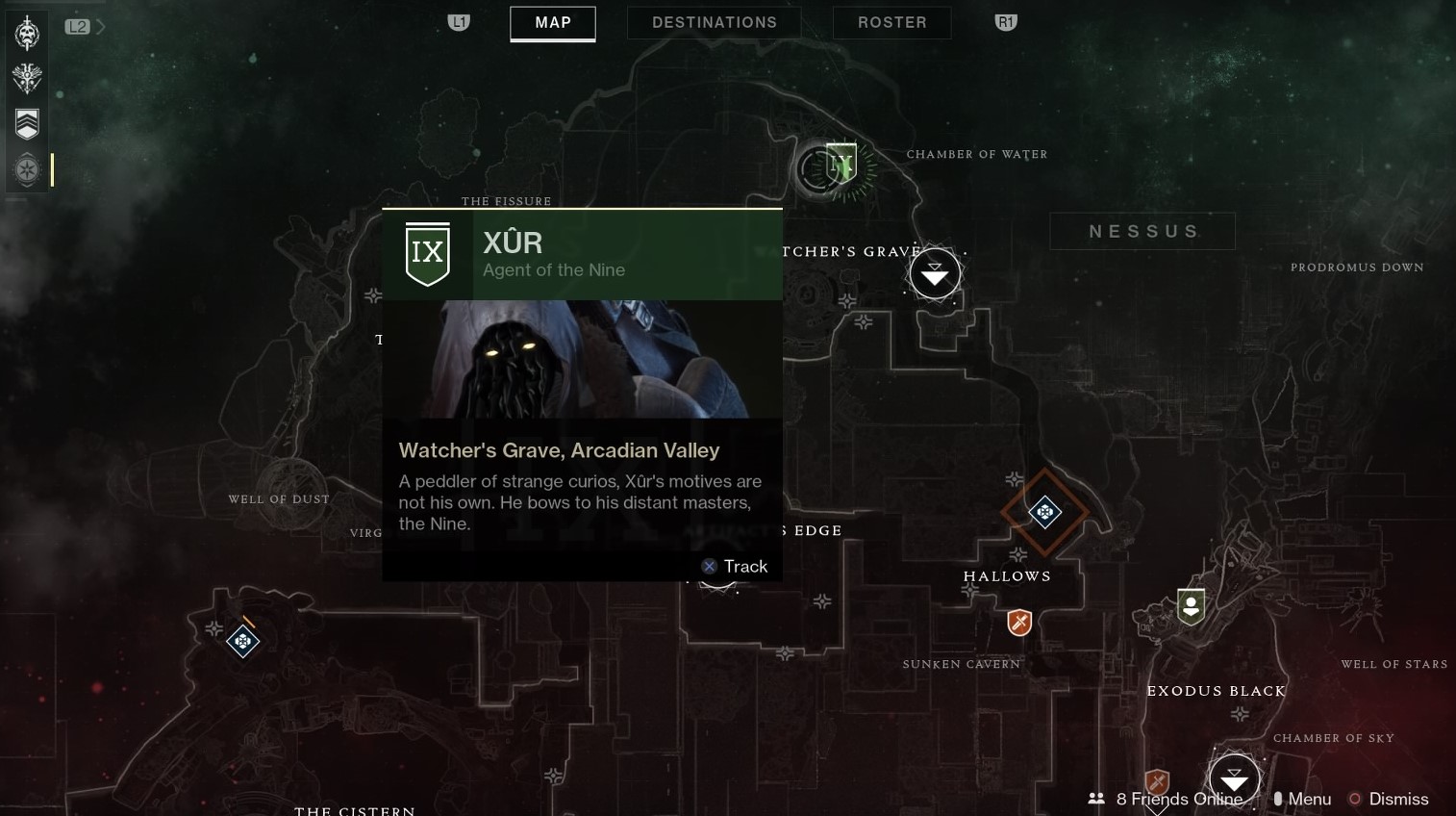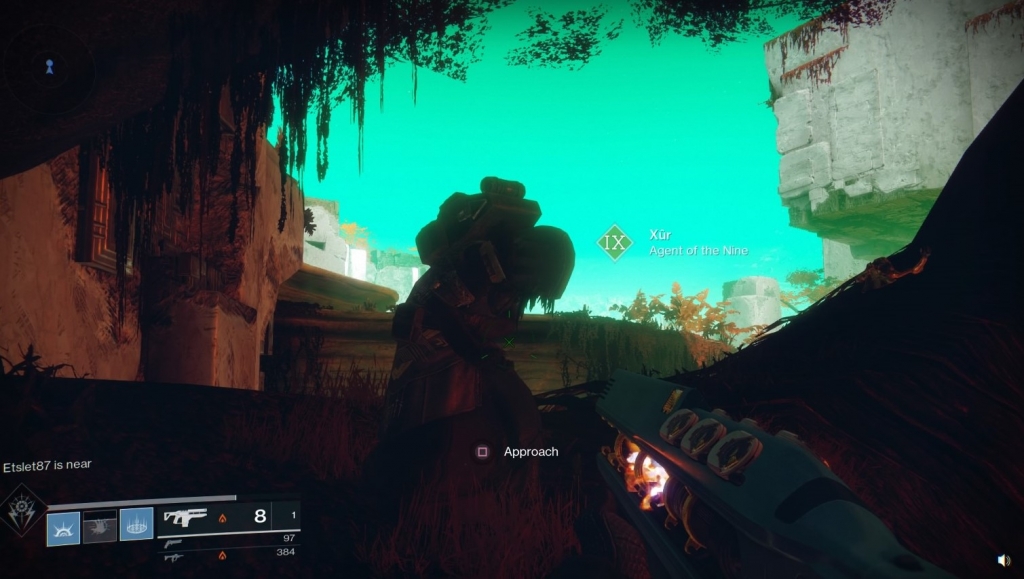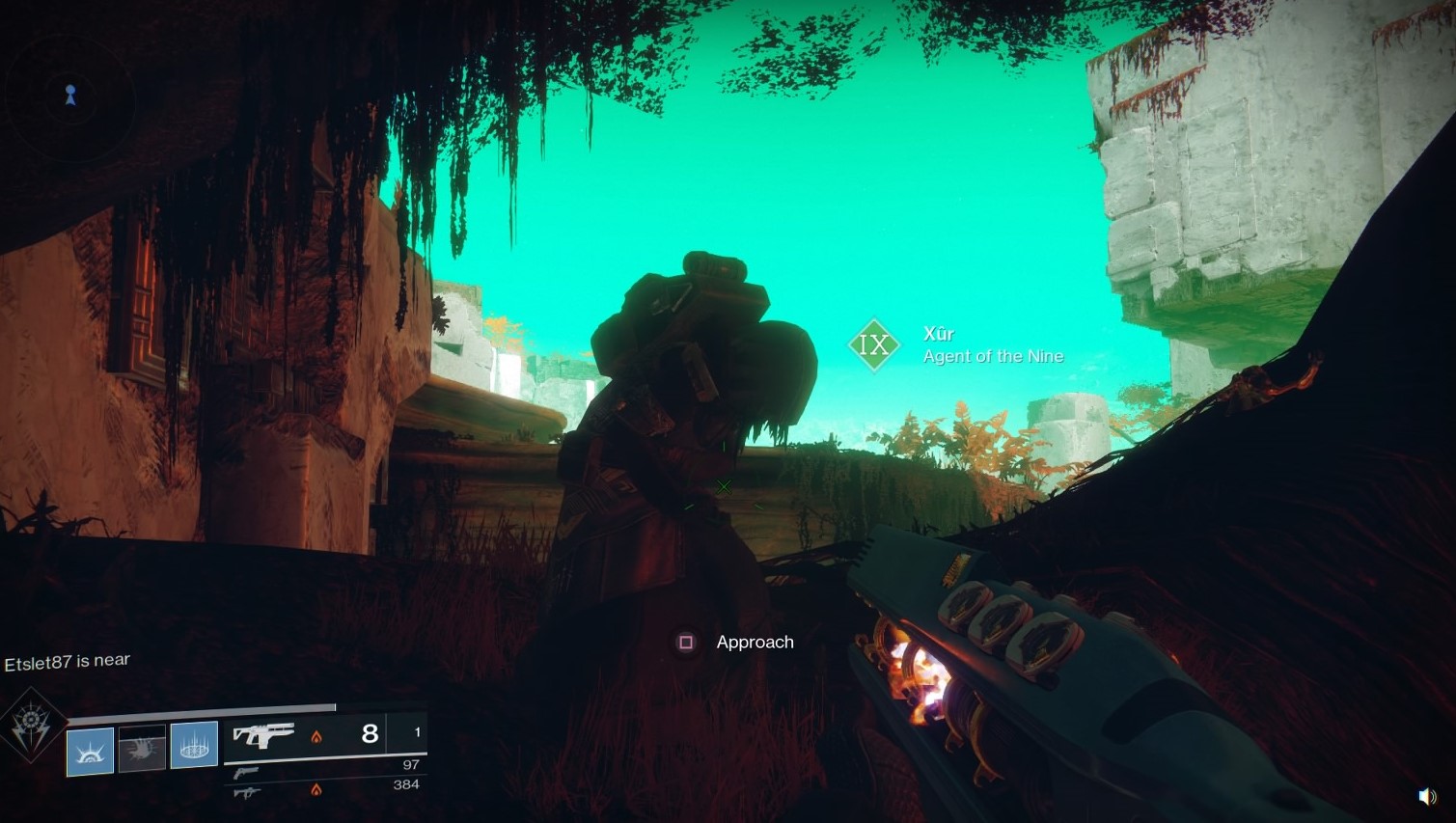 Here's what he has for sale: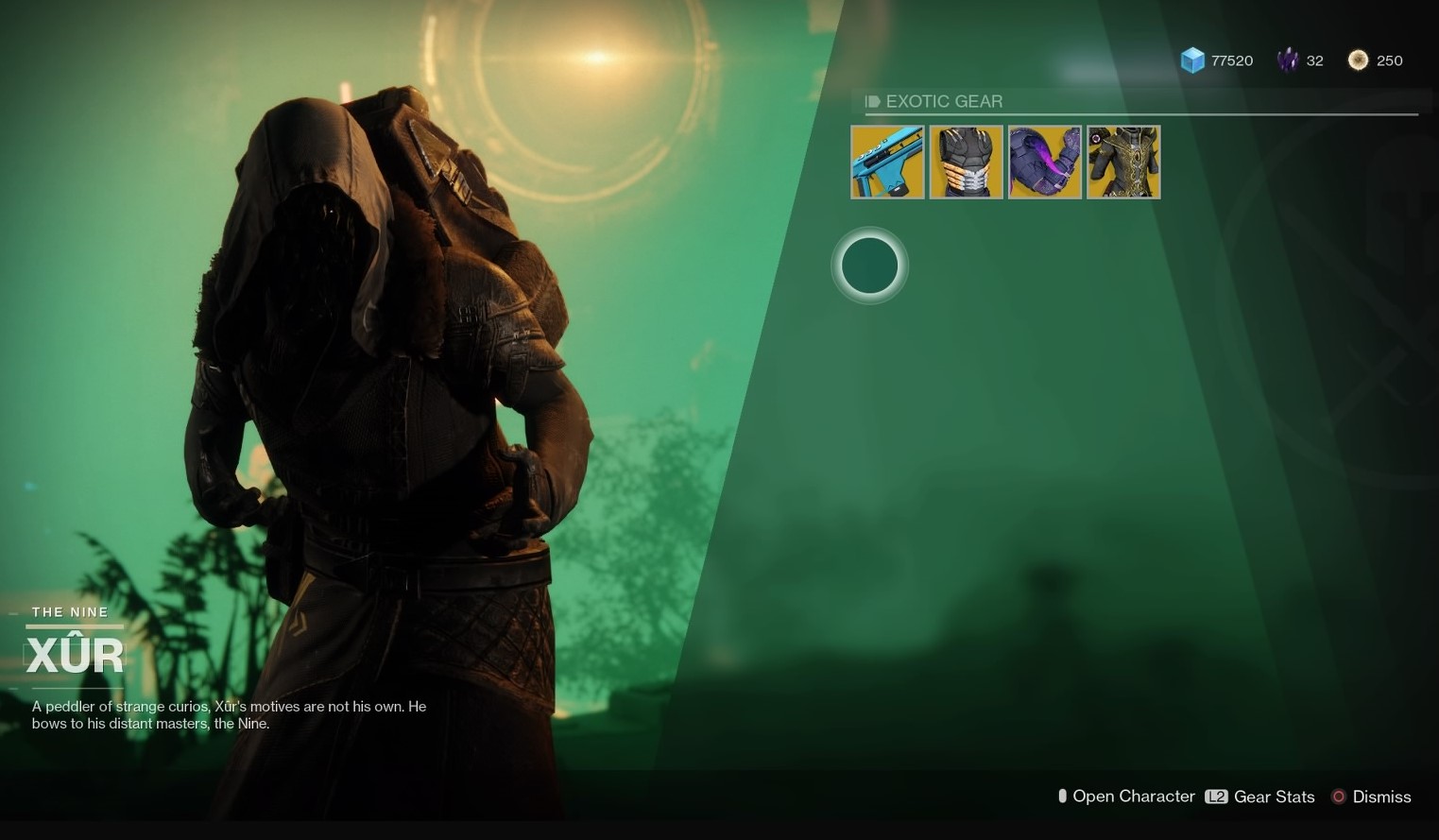 Merciless Fusion Rifle – 29 Legendary Shards
Raiden Flux Hunter Armour –  23 Legendary Shards
Doom Fang Pauldron – 23 Legendary Shards
Wings of  Sacred Dawn – 23 Legendary Shards
For the uninitiated, Xur has been around since the beginning of Destiny. He's the guy you go to, when you want to get your hands on some fine Exotic arms and armour, as well as some nifty consumables. Usually popping up from 11AM CET, Xur hangs around until Sunday morning. Destiny 1 saw Xur accept Strange Coins as his currency of choice, although he'll be trading for Legendary Shards this time around.
Shards which can be obtained by dismantling Legendary and Exotic gear in case you're short on them. It might also be worth saving some of the Bright Dust that Tess Everess' Bright Engrams may have bestowed on you, in case you're after some fancy weapon ornaments. Which I have a feeling that Xur will also offer, if he sticks to the Destiny 1 script.
Last Updated: September 15, 2017