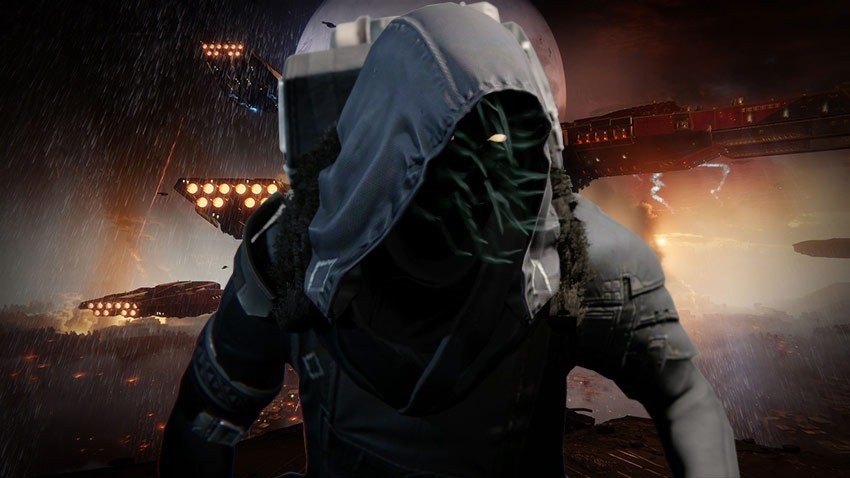 It's a Friday! It's just past 11 on the AM and it's time to hunt for everybody's favourite Agent of the Nine. Y'know, that Xur fella what sells the best guns and armour in Destiny 2. While Destiny 2 may have taken most of the legwork out of the hunt for Xur by actually showing players where he is on their mini-map (much to the anguished wailing of many a writer looking for an easy story), there are still those who are willing to get up at the crack of 10AM and boot up their console to find him for you.
People who'll risk digital life and limb to let you know if Xur is selling a treasure or rubbish. I just so happen to be one of those people. Maybe you're stuck at work and can only log in later tonight. In that case: Where is Xur?
This week you can find Xur on Titan, in the Rig.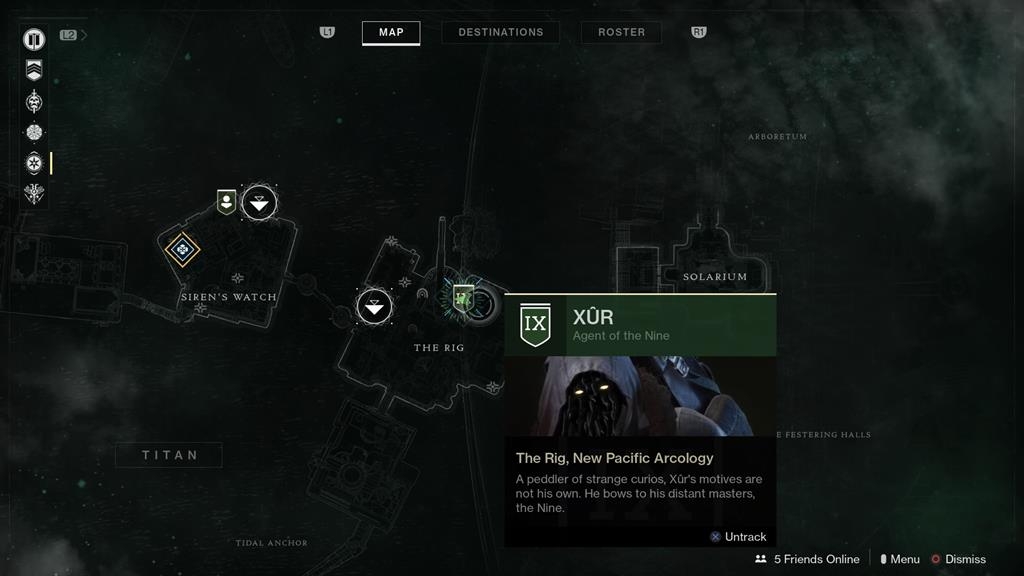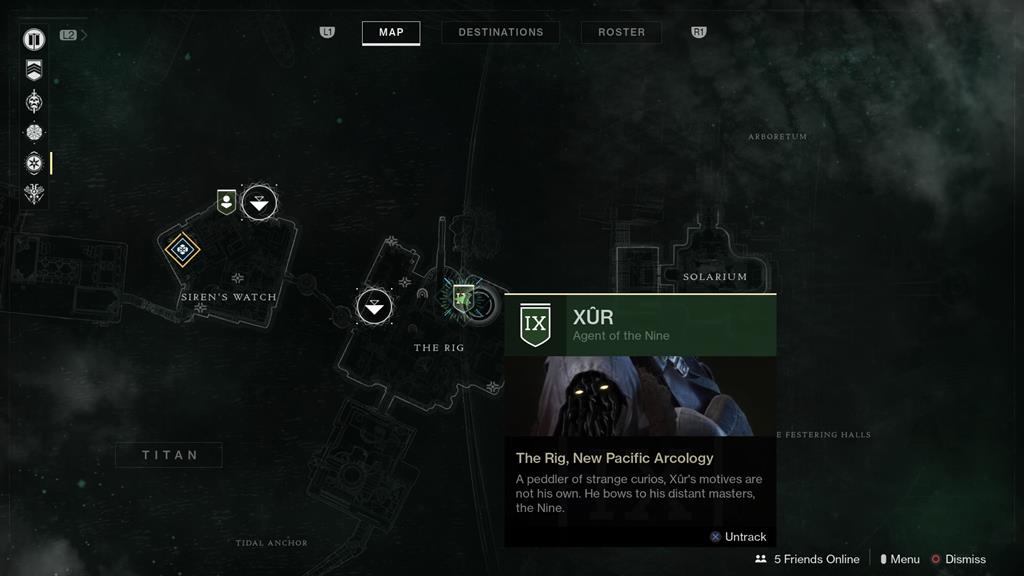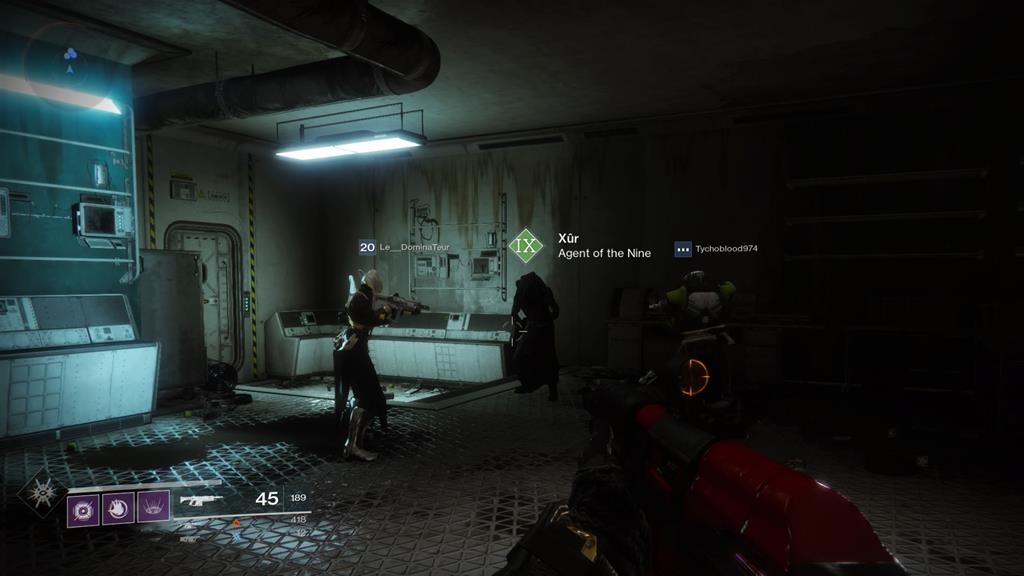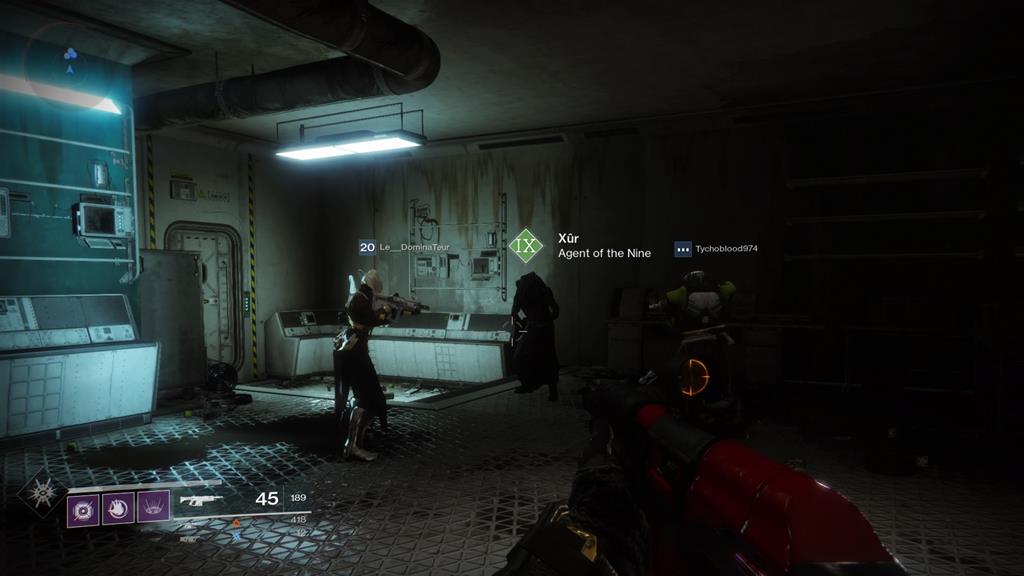 Here's what he has for sale:
Hard Light – Exotic Autorifle (Editor's note: FINALLY)
Lucky Raspberry – Exotic Hunter Chest Armour
Synthoceps – Exotic Titan Gauntlets
Karnsetin Armlets – Exotic Warlock Gauntlets
For the uninitiated, Xur has been around since the beginning of Destiny. He's the guy you go to, when you want to get your hands on some fine Exotic arms and armour, as well as some nifty consumables. Usually popping up from 11AM CET, Xur hangs around until Sunday morning. Destiny 1 saw Xur accept Strange Coins as his currency of choice, although he'll be trading for Legendary Shards this time around. Shards which can be obtained by dismantling Legendary and Exotic gear in case you're short on them.
Last Updated: November 17, 2017